LGBT Parisians Send Messages Of Support After Orlando Attack
"Love and freedom are stronger than death."
by
,
Inter-LGBT, a French LGBT group, gathered in Paris on Sunday evening to honor the victims of the attack on the gay nightclub Pulse in Orlando, which has left at least 50 people dead. BuzzFeed France asked those gathered if they had a message for the LGBT community in the U.S. This is what they said.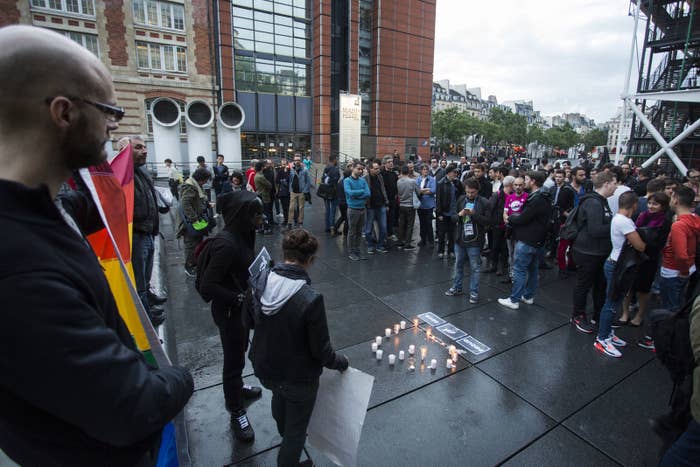 "I support you" — Mickaël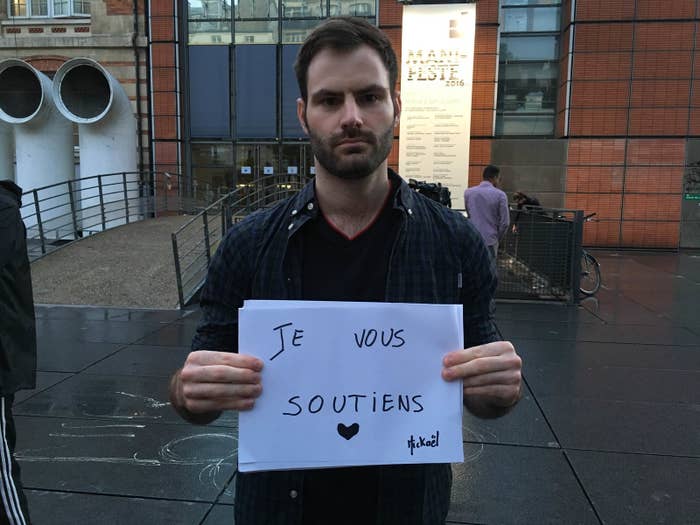 "We are Pulse" — Mathieu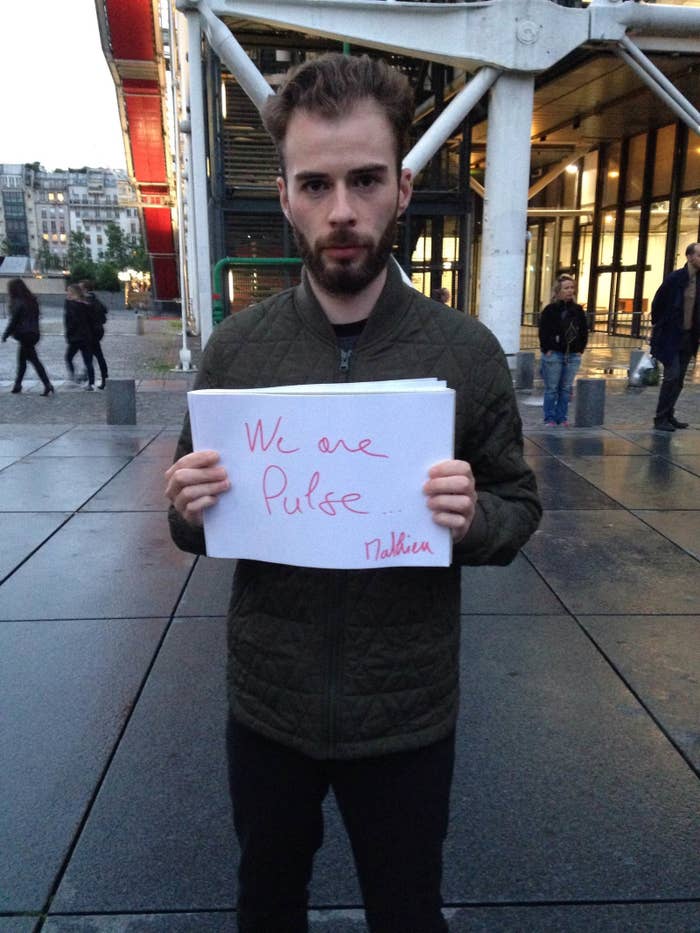 "Together" — Aurore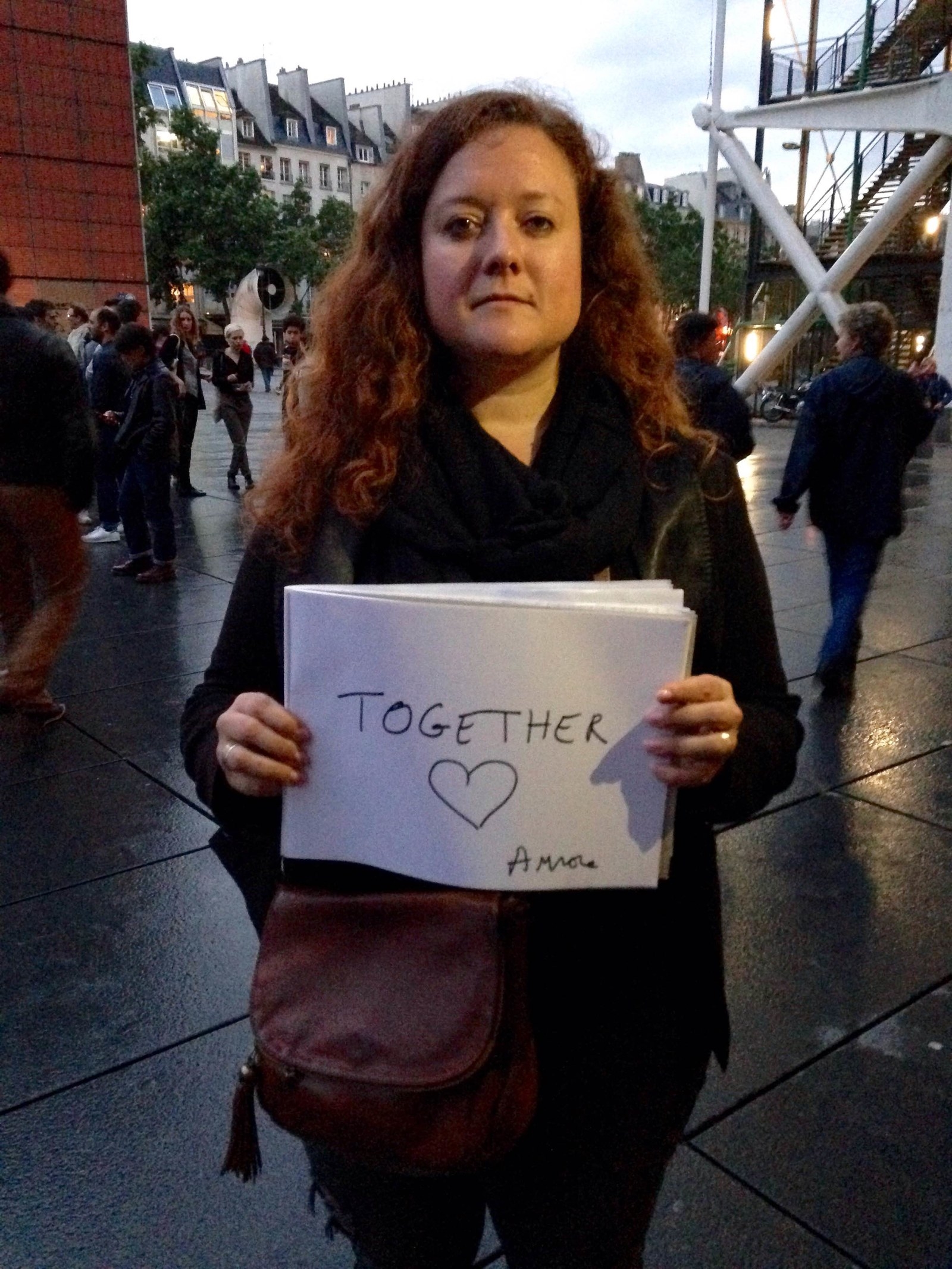 "Love and freedom are stronger than death" — Ibrahim and Foëd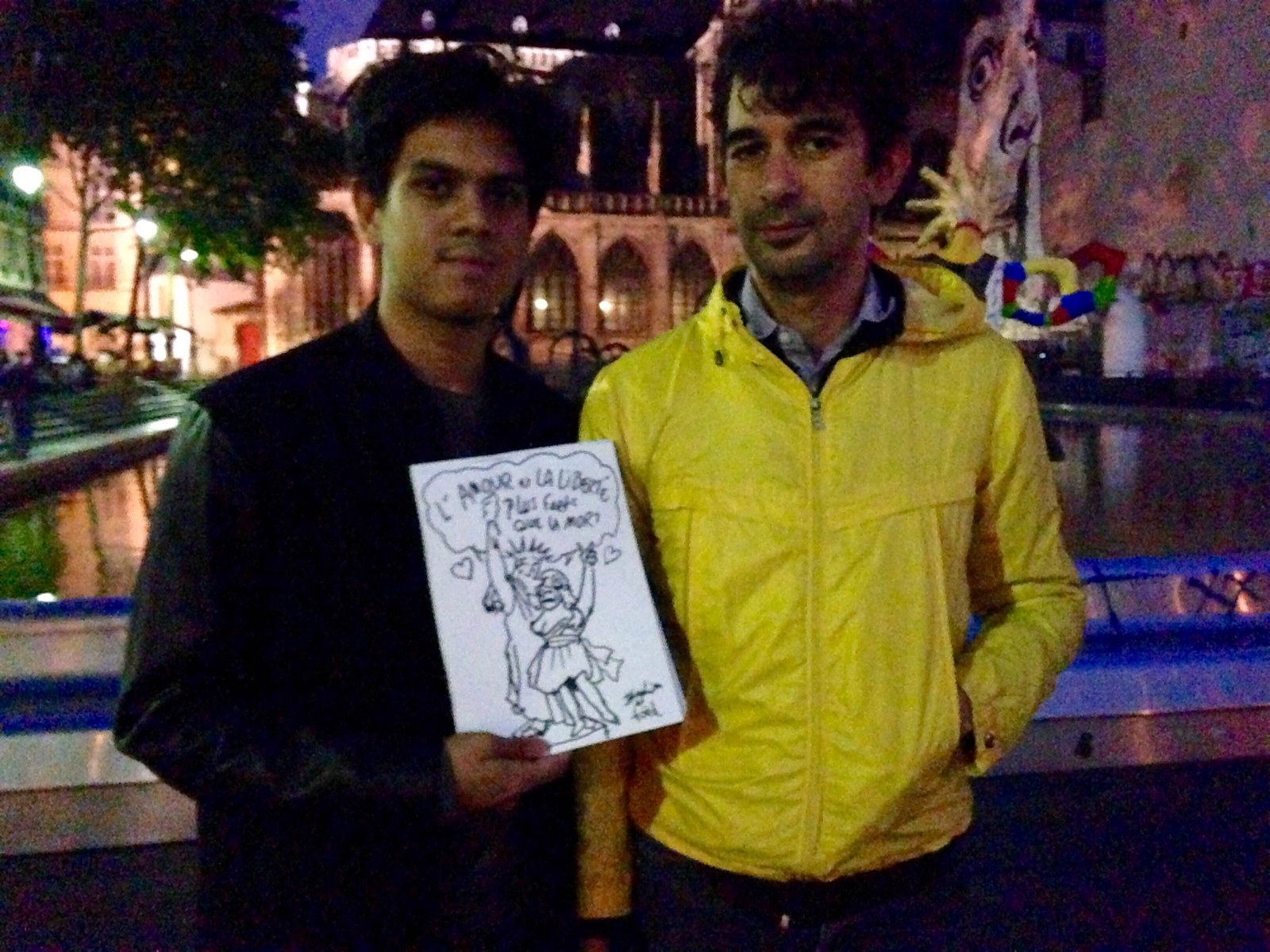 "We will never lose our trust in love, respect & pride" — Flora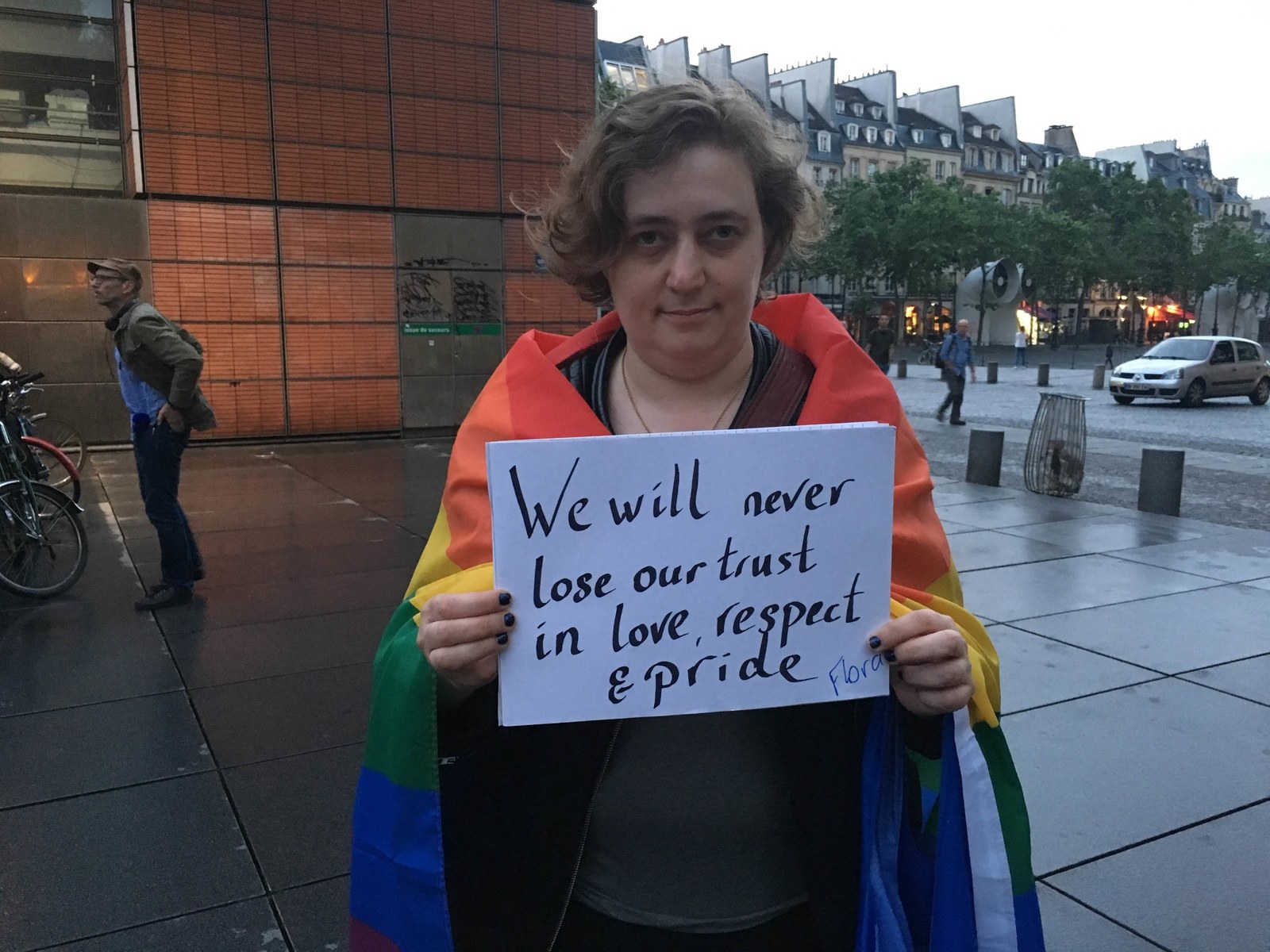 "Our pride is at the service of Freedom and against hatred #LoveWins #Orlando" — Jérôme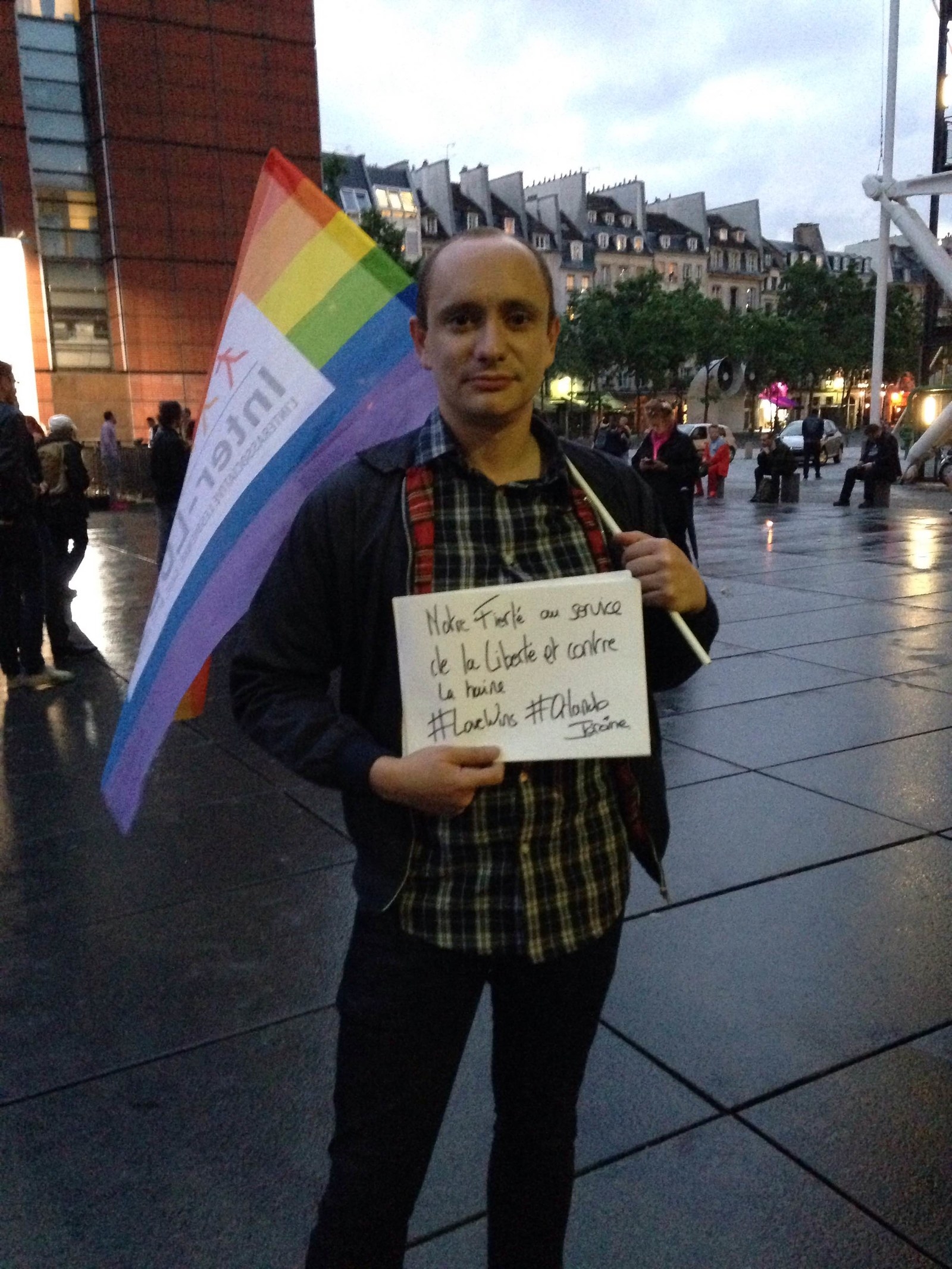 "Support to our LGBT friends #Orlando" — Sebastien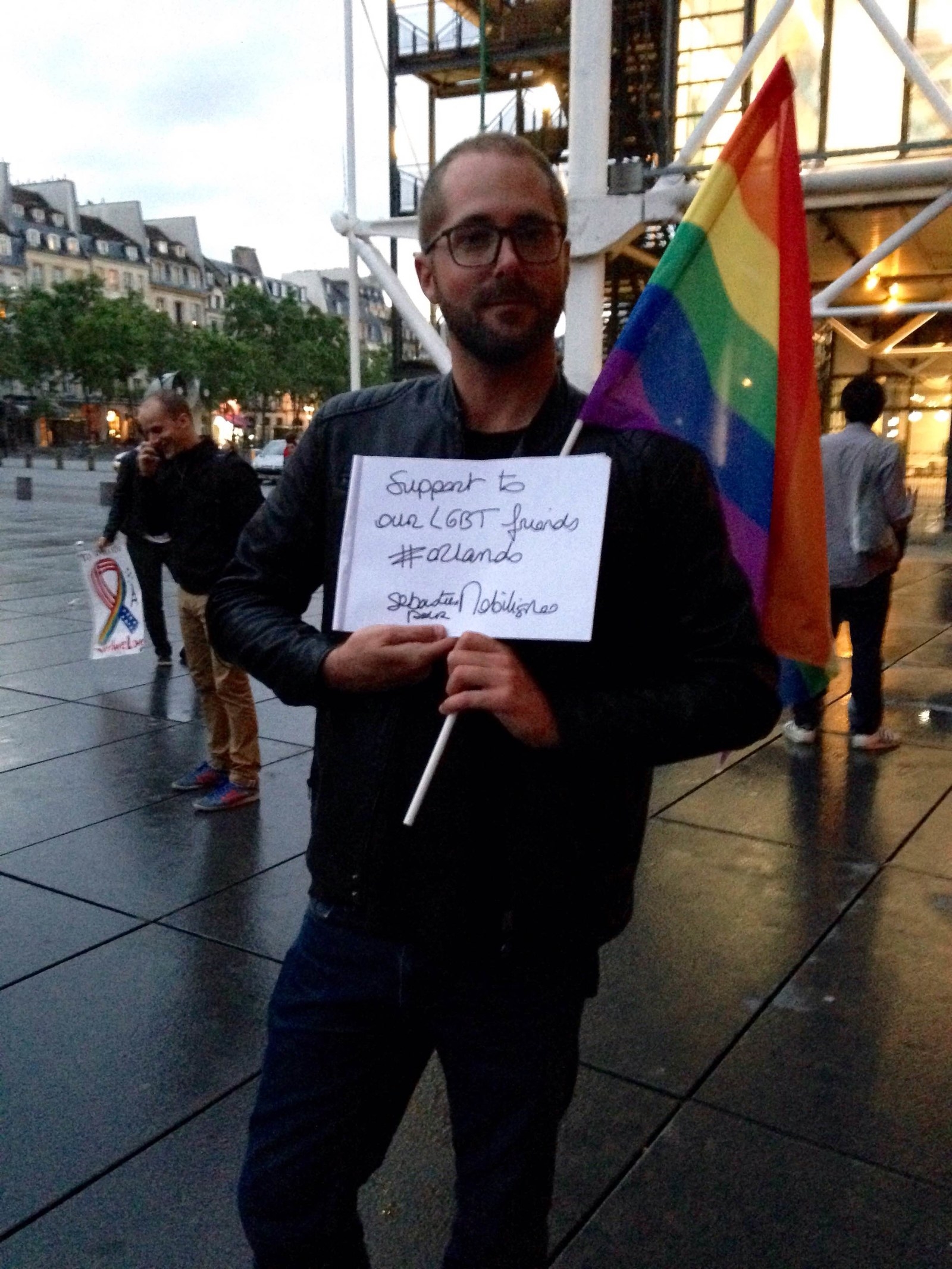 "To Orlando we have love" — Astrid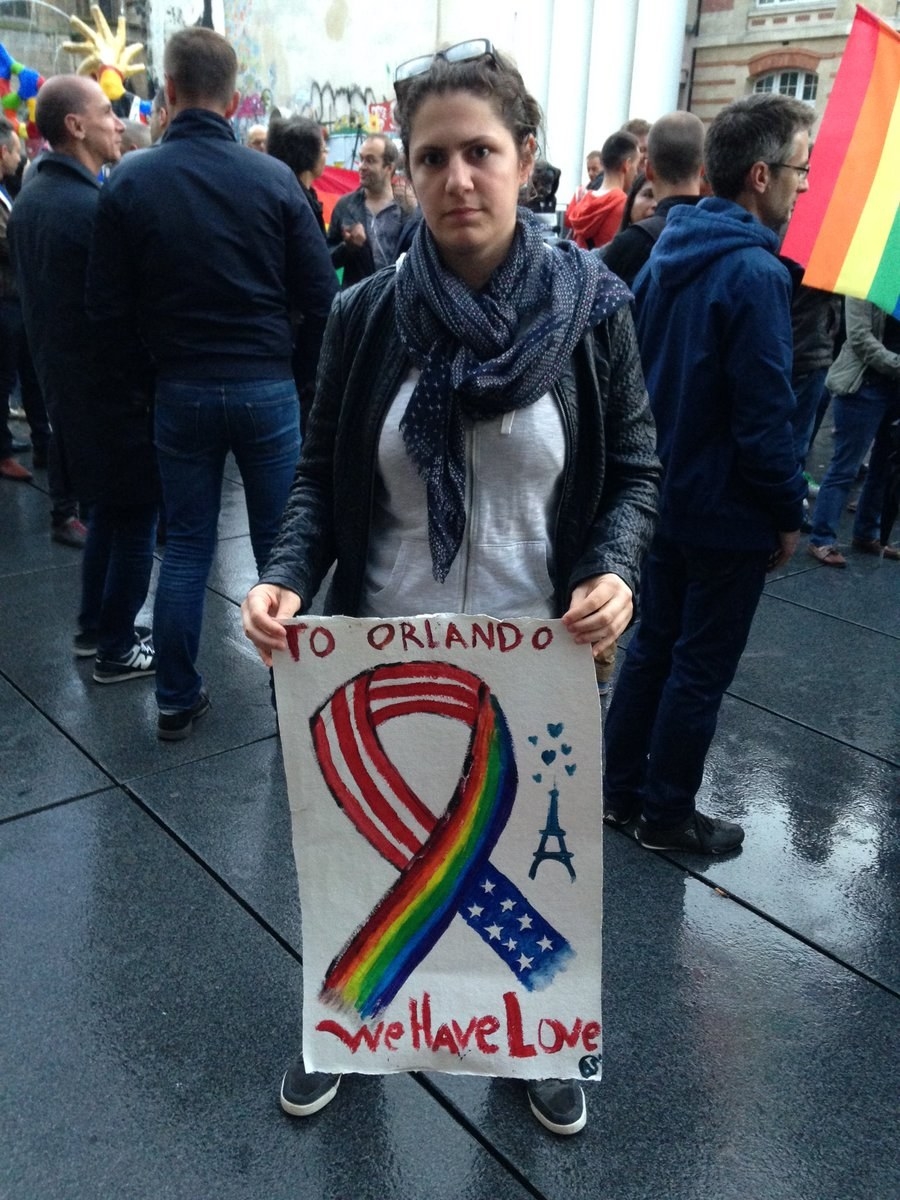 "We love you" — Thomas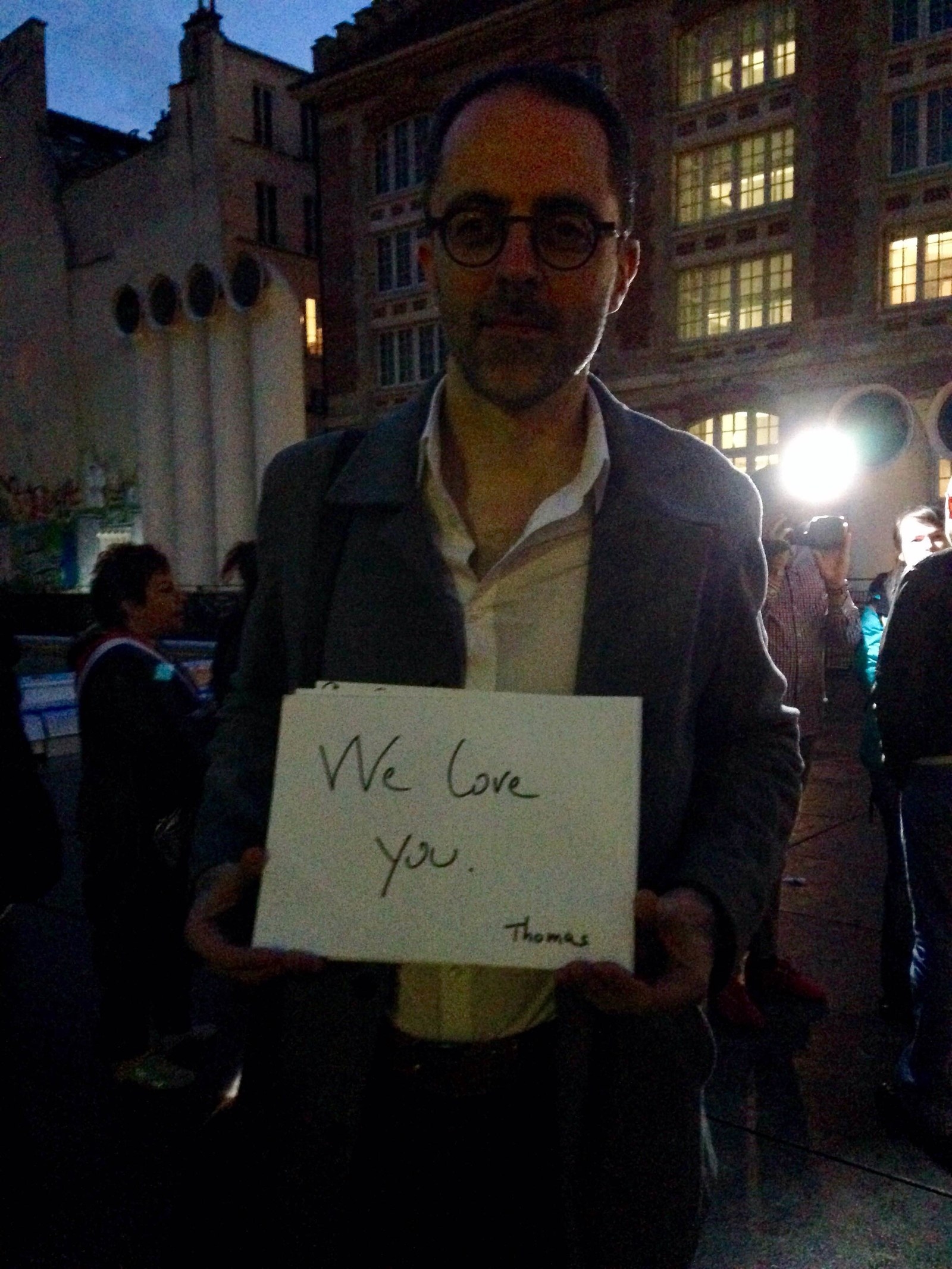 "Die for love is the worst crime" — Alex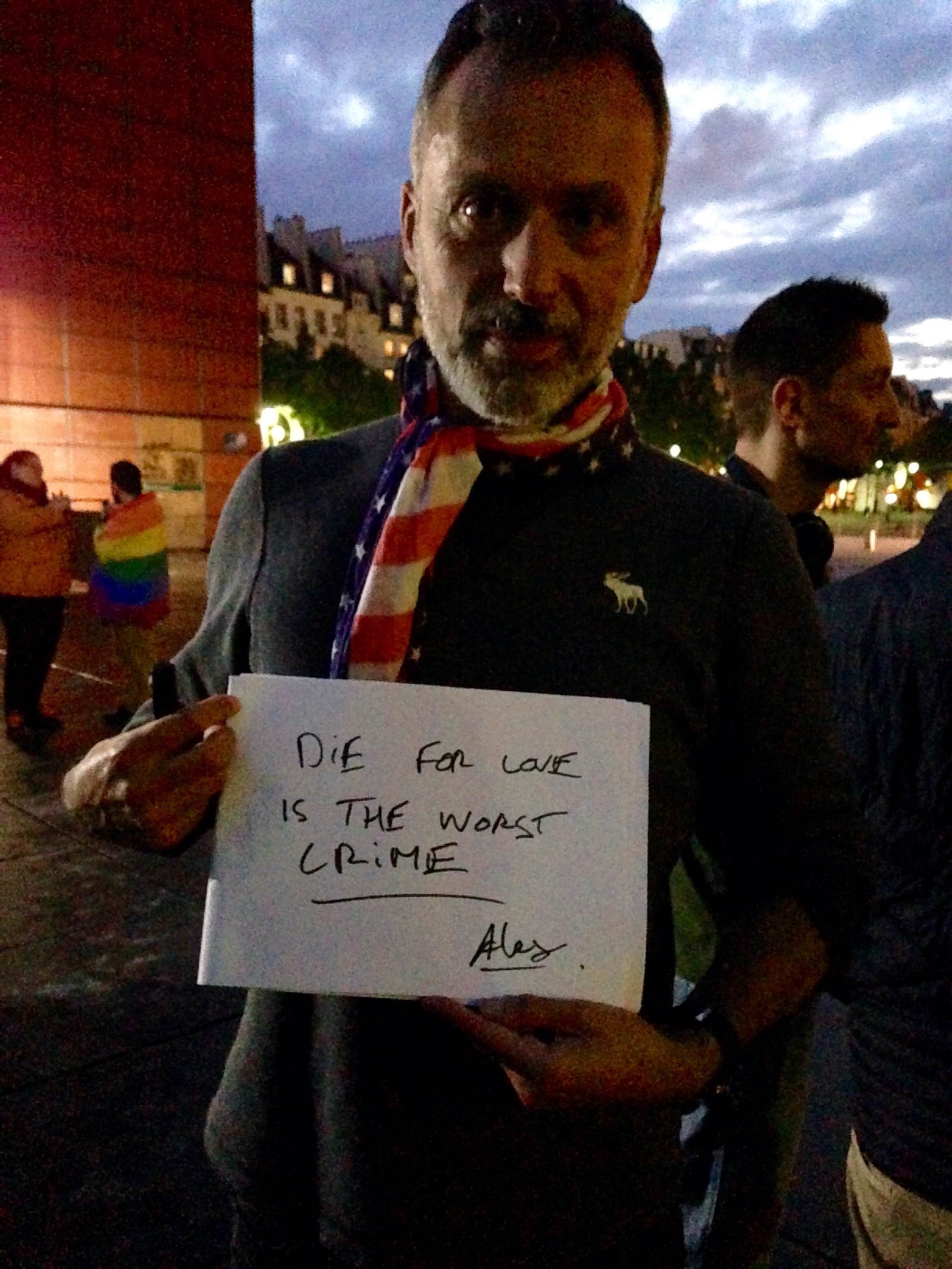 "I only like people who love and I don't want to fuel hatred" — Rochelle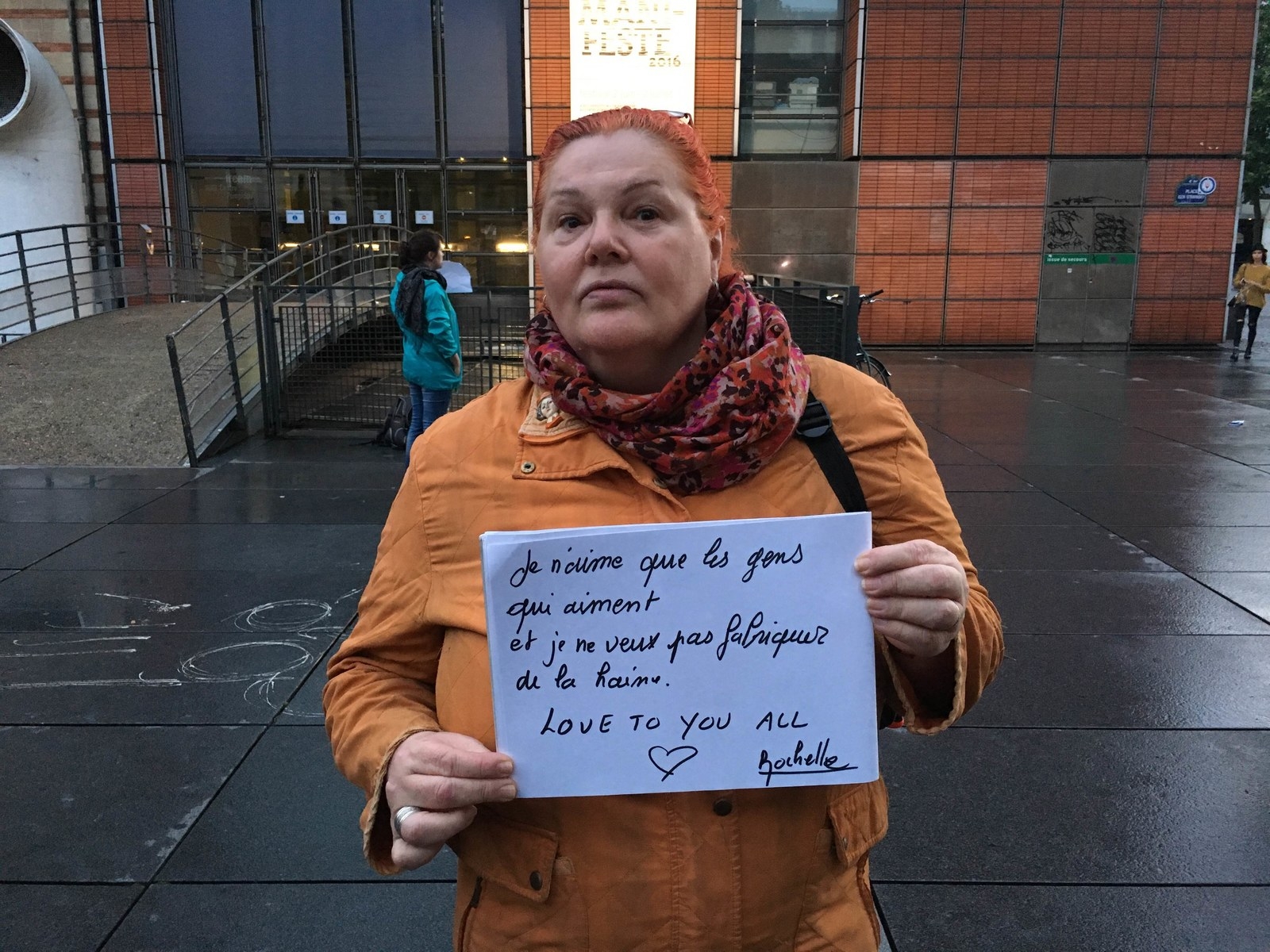 "Paris Orlando, with love" — Maxime and Juliette