À l'approche de Noël, cette vidéo connaît un regain d'intérêt sur des comptes qui affirment qu'elle a été filmée en Suède, un pays souvent critiqué par l'extrême droite pour sa politique réputée favorable (jusqu'à récemment) aux migrants.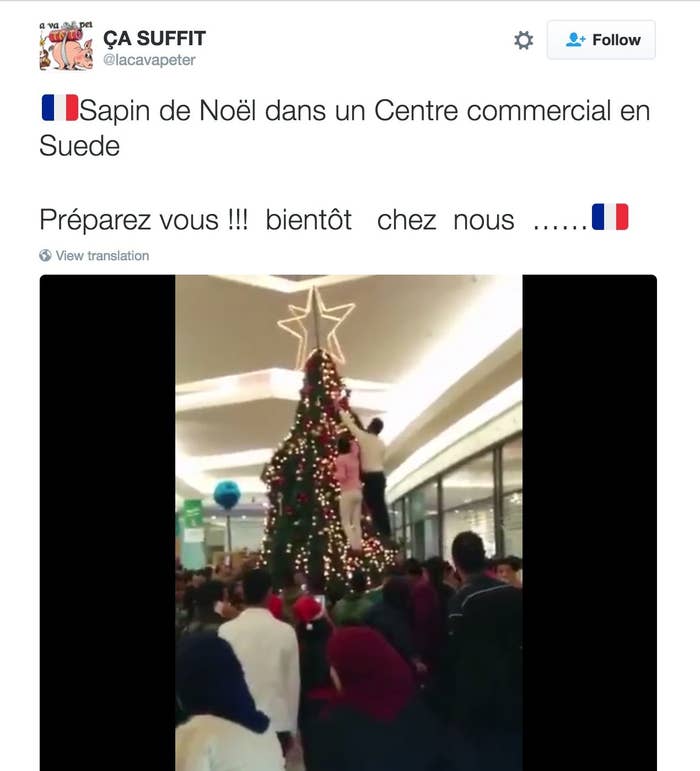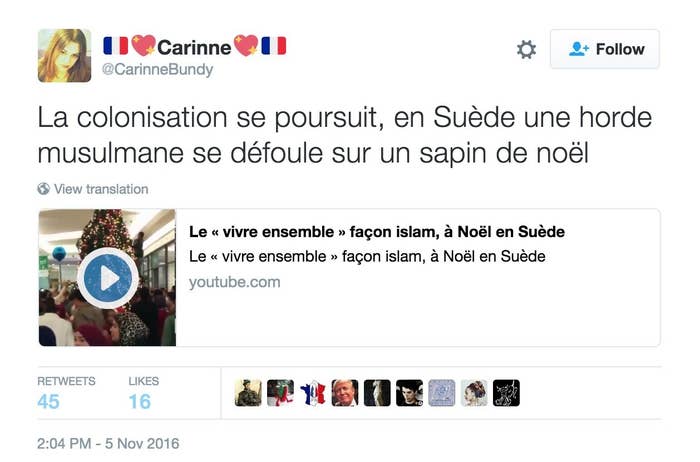 Elle a été également diffusée sur le site «Résistance républicaine», dans un article partagé des centaines de fois sur Facebook.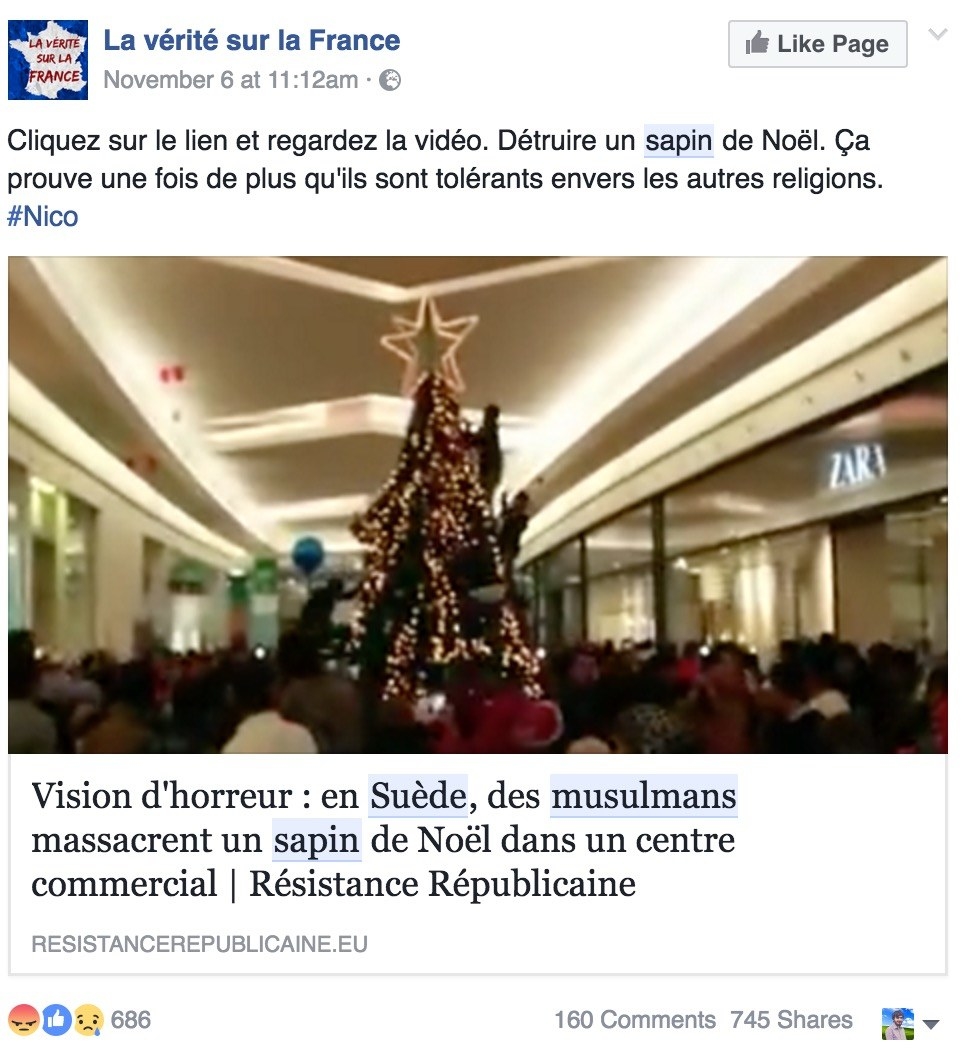 Sauf que la vidéo n'a pas été prise en Suède, mais en Égypte, plus précisément dans le Mall of Arabia de Gizeh, près du Caire. La vidéo originale se trouve ici:
On peut constater que le magasin Zara, à droite de la vidéo, correspond à celui montré sur le compte Twitter du Mall of Arabia.
Une seconde vidéo diffusée par le même auteur donne une explication à «l'attaque» du sapin.
Parmi les personnes qui ont diffusé la vidéo en affirmant qu'elle avait été prise en Suède, on trouve notamment l'ancien président roumain Traian Basescu, du Parti mouvement populaire (centre droit).