France Has Not Banned Workers From Answering Emails On Weekends
English-language media have once again freaked out over a French law that does not exist.
by
,
Ah, the French. This nation of bon-vivants is so addicted to a life of leisure that its government apparently passed a law forbidding anyone from answering work emails after hours.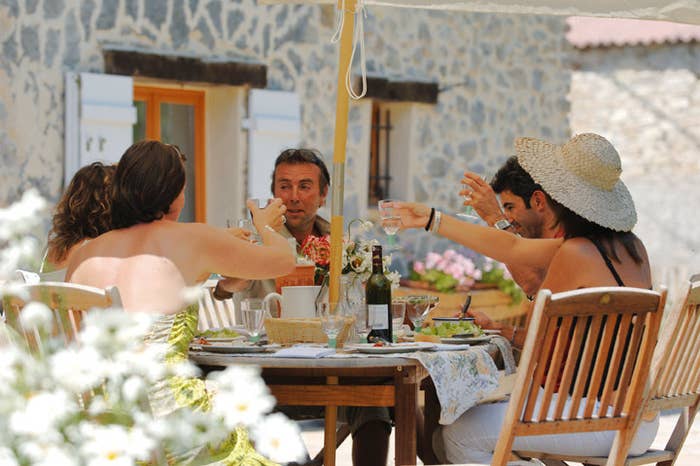 At least that's what American and British media have been reporting. You have seen the headlines, yes?
Mais non! First of all, no new law has been passed yet. And second, the proposed legislation that set off these reports doesn't say anything specific about emails.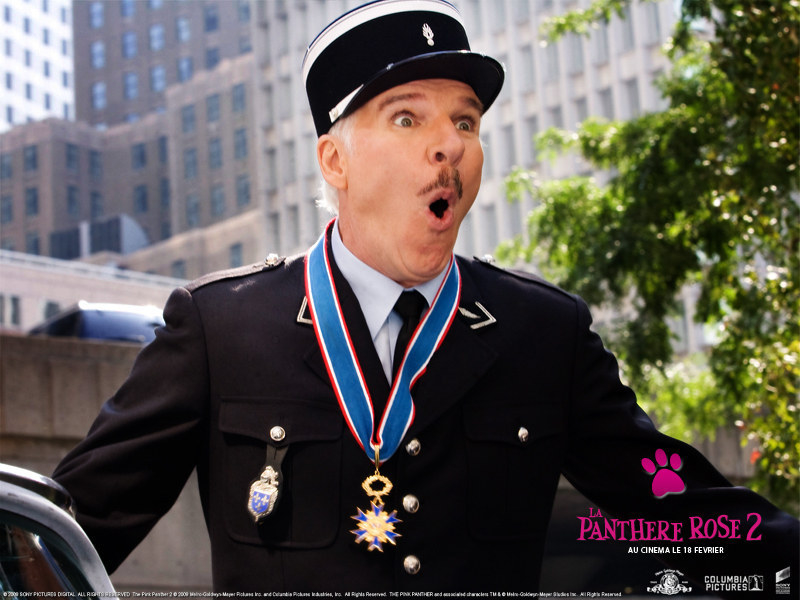 It's all the result of a misreading of article 25 of a labor bill that is currently still making its way through the country's National Assembly and Senate. Article 25 does talk about "the right of the employee to disconnect," but it says nothing about banning emails:
"[The annual negotiation on professional equality between women and men and the quality of life at the workplace is about:]
The modalities of the right of the employee to disconnect and the implementation by the company of control mechanisms for the use of digital tools, for the purpose of guaranteeing the respect of rest periods and vacations as well as personal and family life. In case of a lack of agreement, the employer defines these modalities and communicates them to the employees by any means. In companies of at least 50 employees, these modalities are subject to a charter developed following the advice of the works council or, lacking one, of the staff representatives, which in particular provides for the implementation of training and awareness actions for the employees and the middle and senior managers for the reasonable use of digital tools."
If this passes, employers and employees will have to negotiate and decide how to limit digital communications during off hours.
In smaller companies where there isn't a works council, the boss will define the rules. In middle-sized or large companies, there will be a charter that defines all of this, and it will vary to some degree from one company to another.
Once the rules are established in a company, employees and managers will participate in training sessions so they all understand how to limit communications outside of working hours.
This is actually the second time English-language press has freaked out over this topic. In 2014 an article from The Guardian misrepresented a new labor agreement in France, causing a wave of incorrect headlines and articles.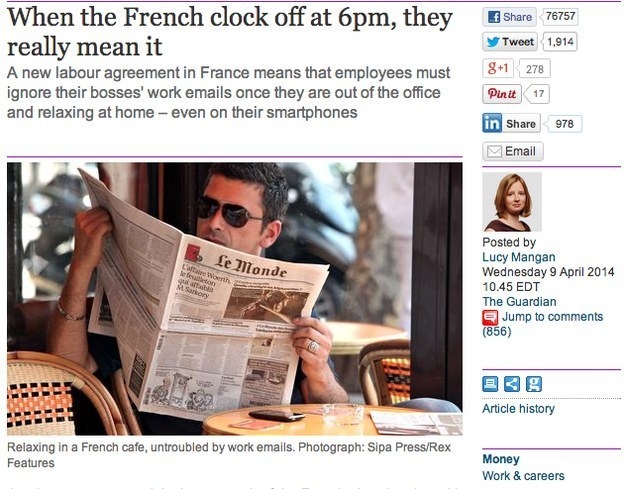 It's all pretty straightforward and reasonable when you explain it. But one puzzling question remains: Why did ABC News have an anchor eat cheesecake while her co-anchor gave out a bunch of false information about the bill?