L'homme qui a le pantalon aux chevilles sur cette photo s'appelle Ivan Zvonimir Cicak. Il est le chef de l'antenne croate du Comité d'Helsinki. et est aussi le principal représentant des droits de l'Homme en Croatie.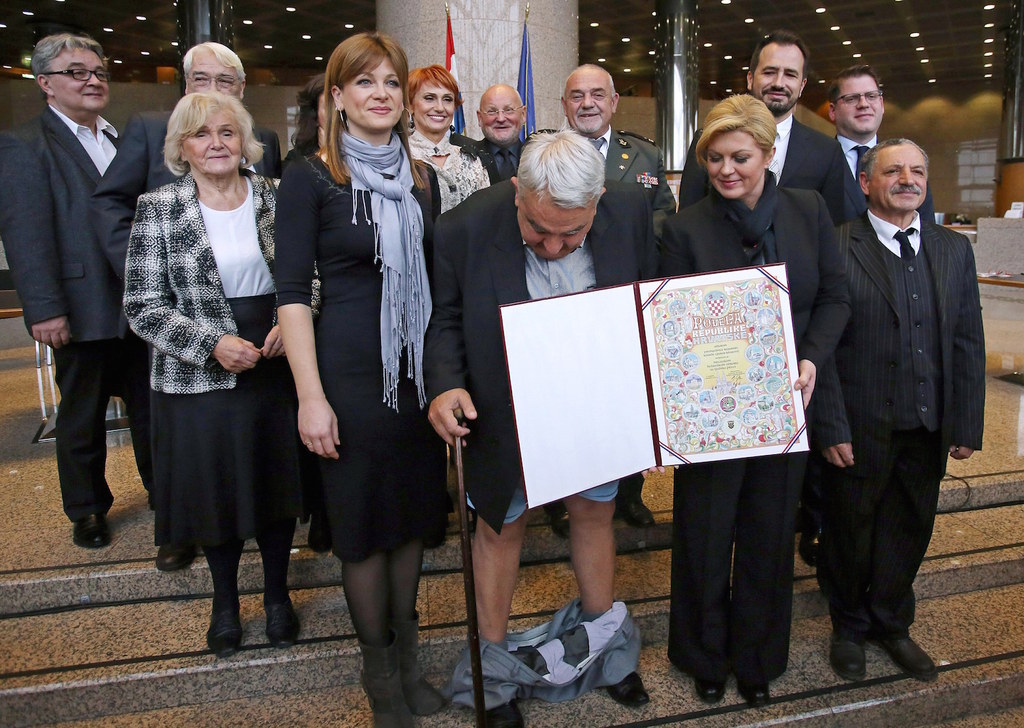 Ivan Zvonimir Cicak se tient à côté de la présidente croate, Kolinda Grabar-Kitarovic. Au moment de la photo prise avec ses collègues, son pantalon est tombé sur ses chevilles.
Mais se désespère-t-il de ses genoux dénudés? Non. Il fait ce que font les héros quand le sort s'acharne sur eux et les déshabille. Il se penche, il attrape son fichu pantalon et il le remonte, une jambe après l'autre.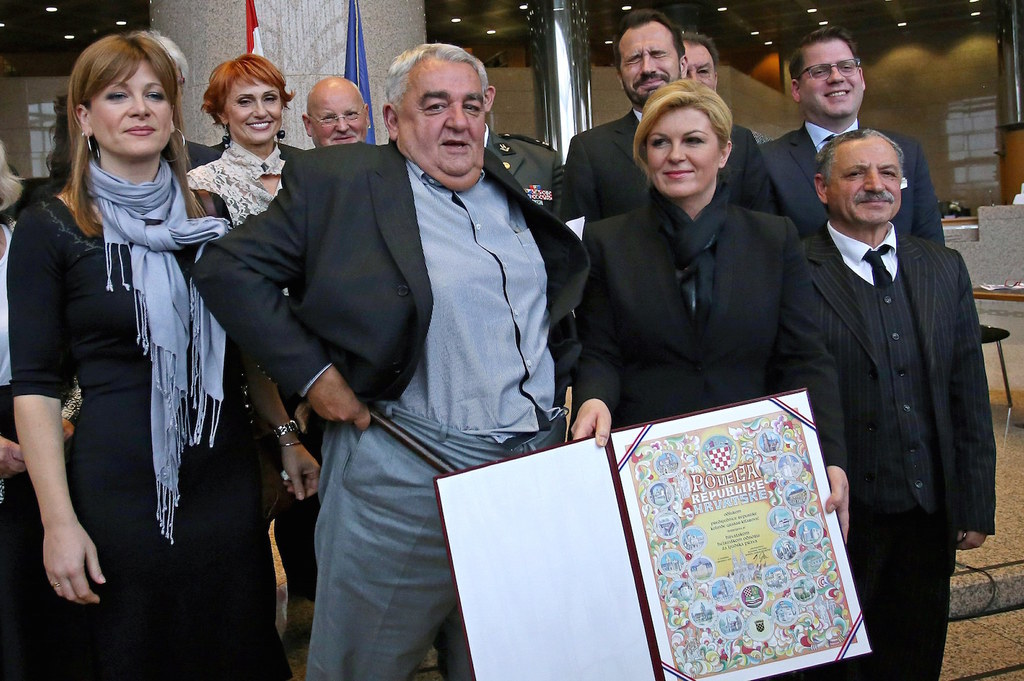 Voici donc, Ivan Zvonimir Cicak, un homme qui a refusé de s'abandonner au désespoir déculotté. Un homme dont le pantalon et la fierté se sont relevés de ses chevilles tel un phoenix renaissant de ses cendres. On pense très fort à lui.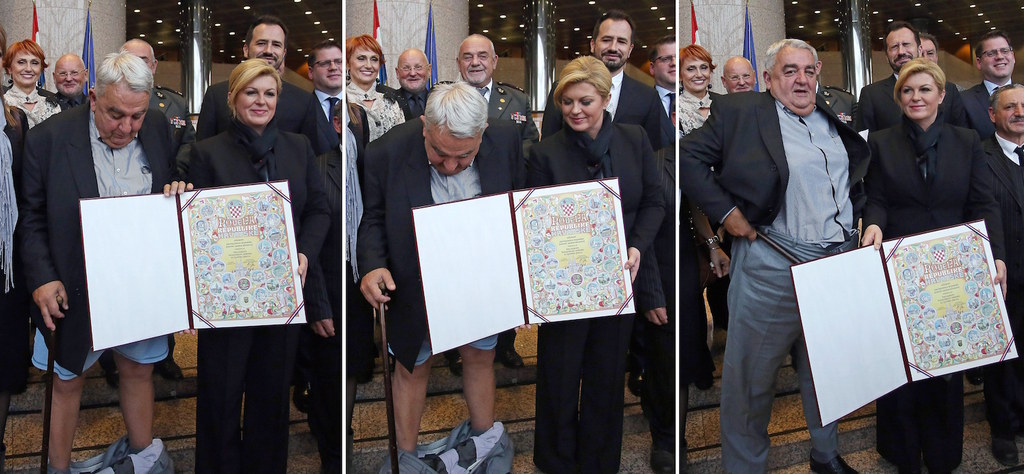 Suivez-nous sur Facebook et Twitter.
Gavon Laessig is a deputy news director and front page editor for BuzzFeed News and is based in New York.
Contact Gavon Laessig at gavon@buzzfeed.com.
Got a confidential tip? Submit it here.