Le Tumblr Haussmanhattan propose des photomontages de la ville de Paris avec le quartier de Manhattan à New York. Comme ici où l'Empire State Building surplombe la place de la République:
Ou cette photo de tours sur l'île de la Cité.
Haussmanhattan mélange la ville d'Haussmann, préfet et directeur des grandes transformations de Paris de 1850 à 1870, avec Manhattan, l'île de New York qui a vu naître les premiers gratte-ciels autour de 1900.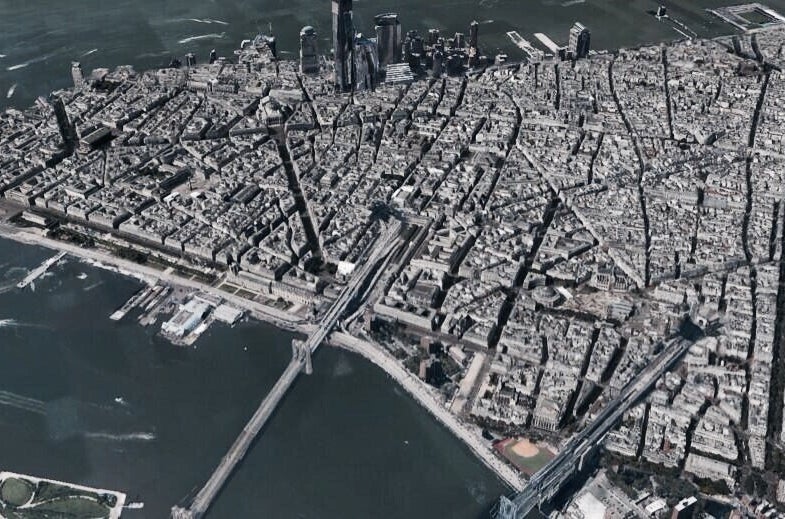 C'est l'architecte français Luis Fernandes, 35 ans, qui a eu l'idée de fusionner l'architecture Hausmannienne de Paris avec les grattes-ciels qui surplombent la ville de New York.
«Cette idée est née en réaction au débat toujours polémique sur la construction de nouvelles tours à Paris, notamment de la tour Triangle Porte de Versailles», explique l'architecte à BuzzFeed France.
«Depuis l'apparition des tours de verre et d'acier au centre de Paris dans les années 70, les Parisiens ont rejeté cette typologie considérée comme inappropriée dans la skyline de Paris.»
«Ce blog est une expérience: implanter des tours au cœur de Paris datant de la même époque que les travaux d'Haussmann. Ce blog a pour ambition de proposer une vision et une approche différentes avec une pointe de ludisme», conclut l'architecte.
Retrouvez toutes les photos de Haussmanhattan ici.
Looks like there are no comments yet.
Be the first to comment!