Au commencement il y a une ministre, Myriam El Khomri, et son projet de loi travail.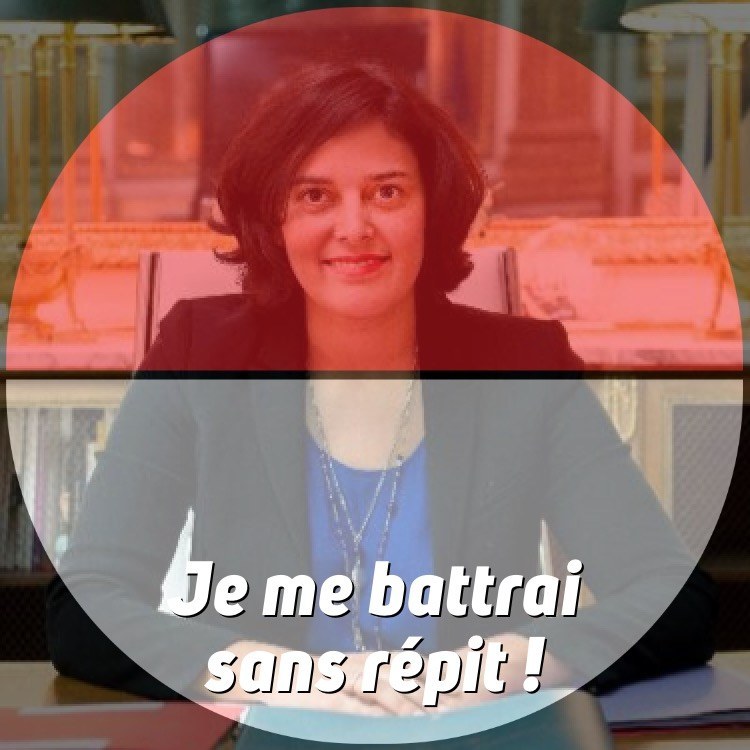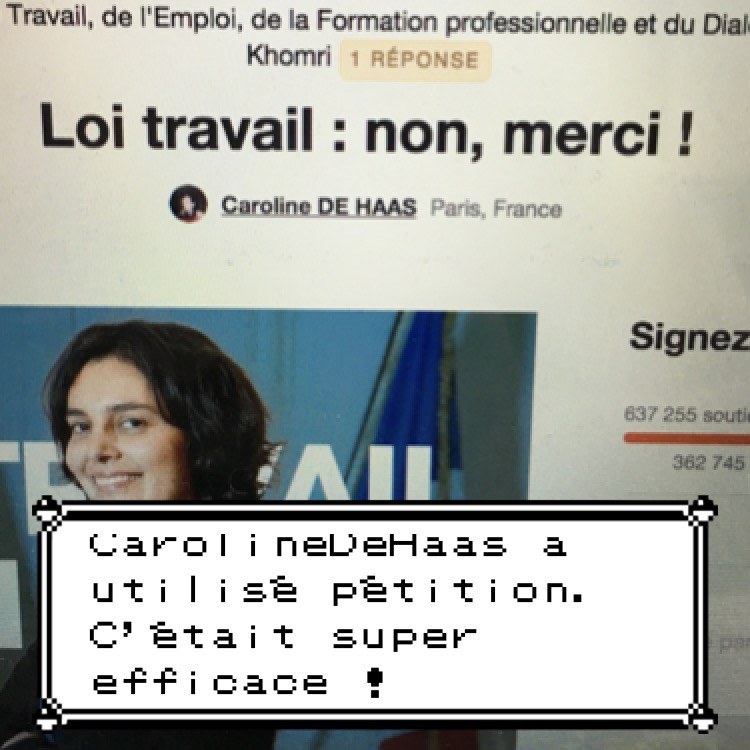 ... Et là: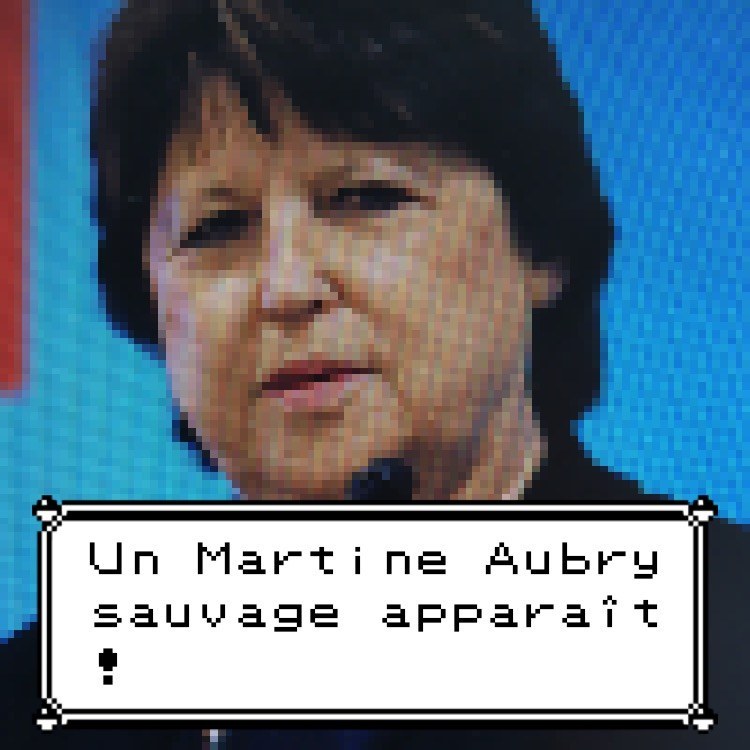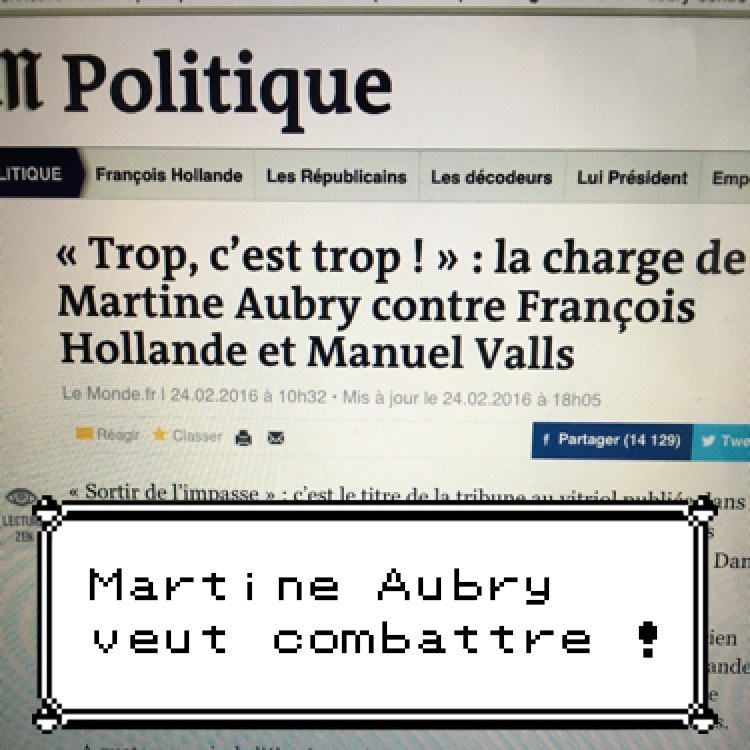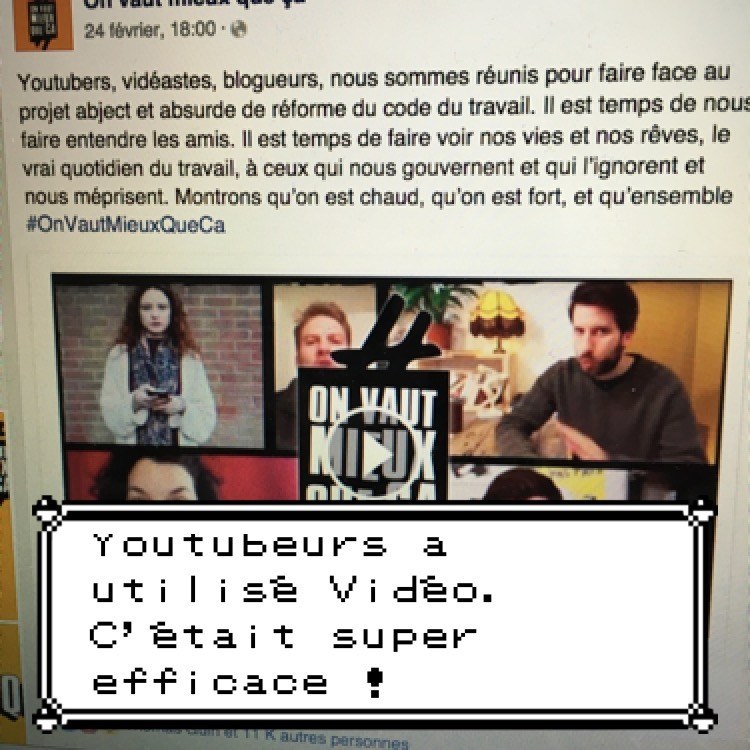 Le gouvernement a tenté un contre-argumentaire, sans grand succès.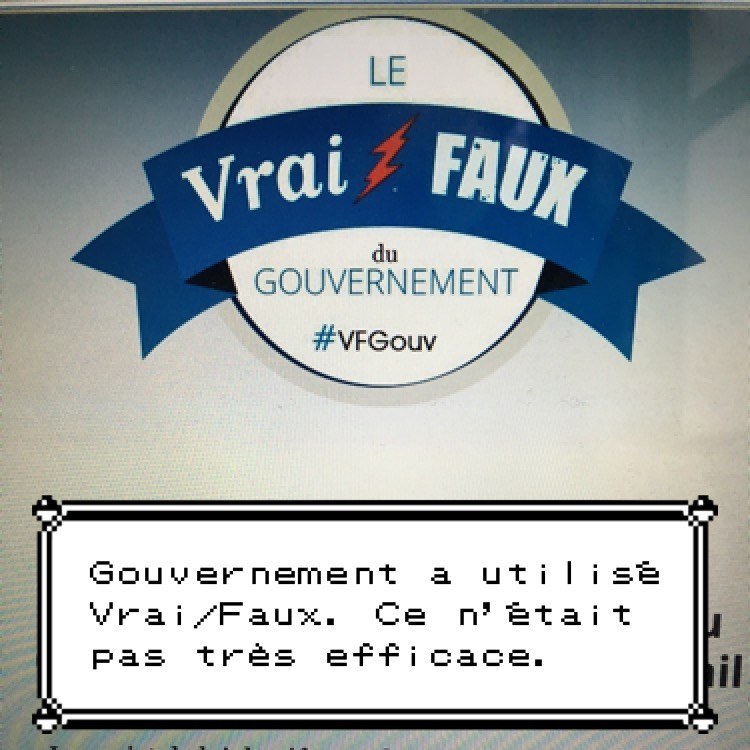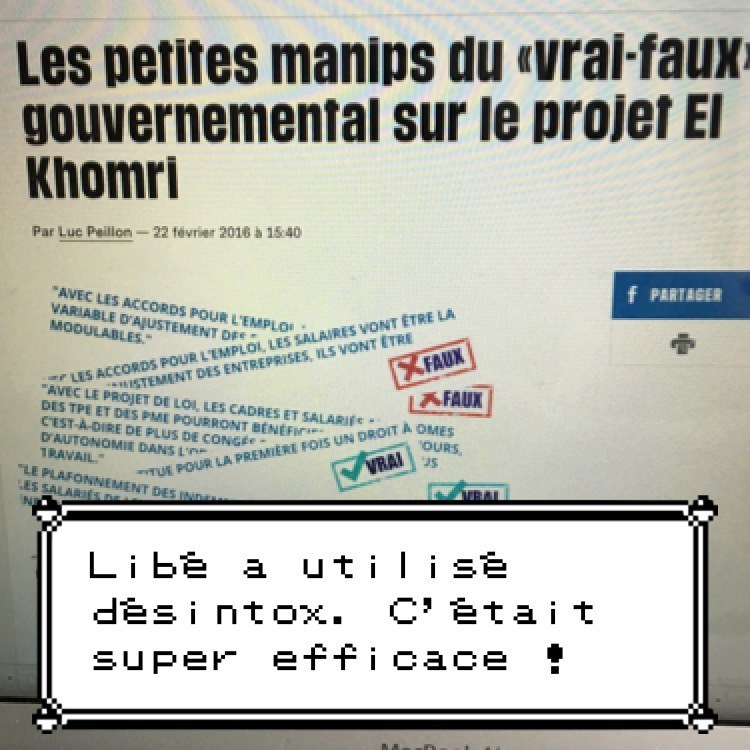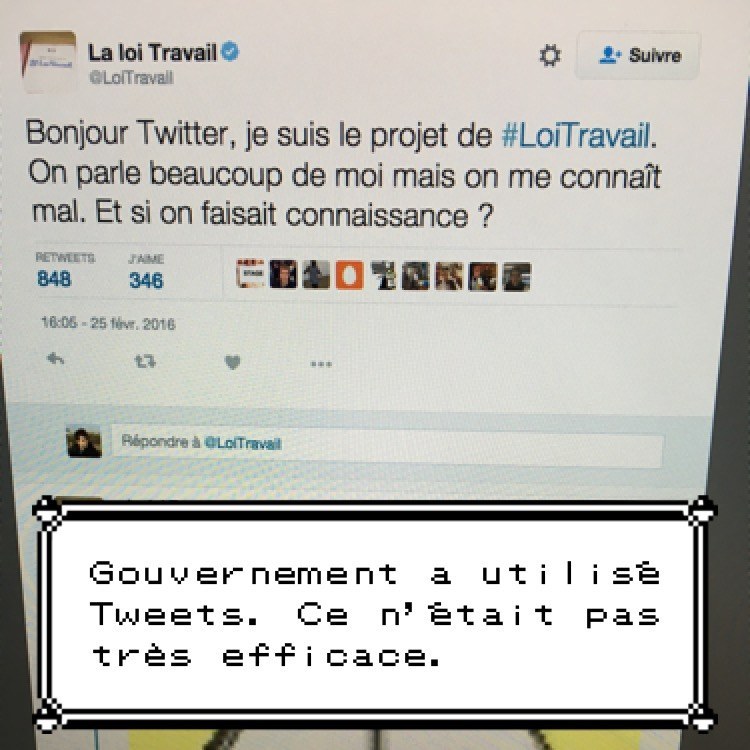 Mais au moins, cela a beaucoup fait rire certains.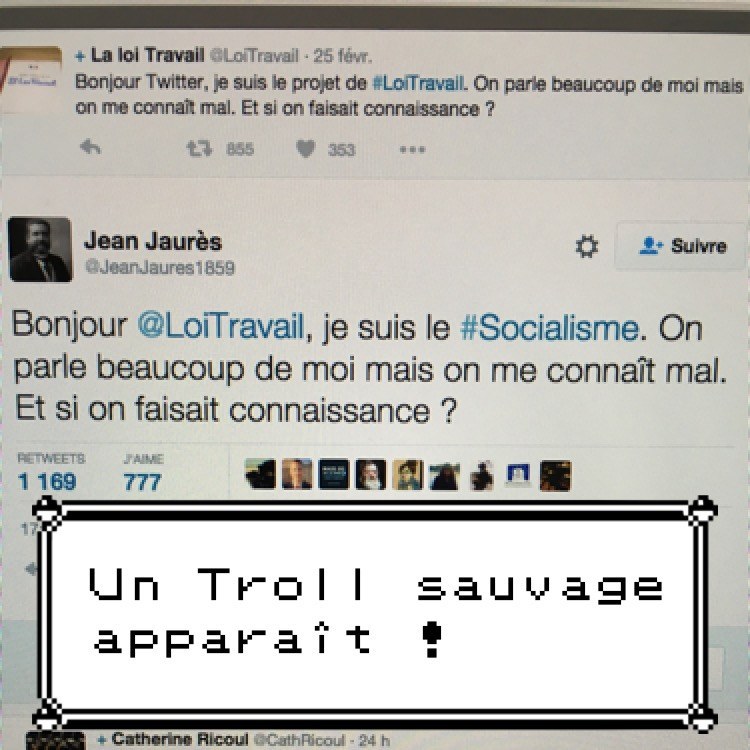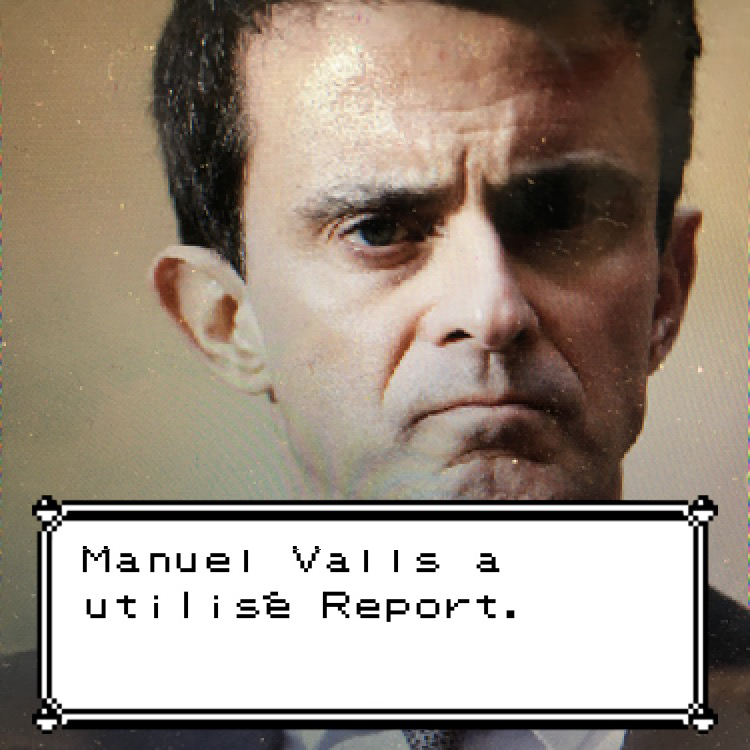 Ce n'est pas gagné.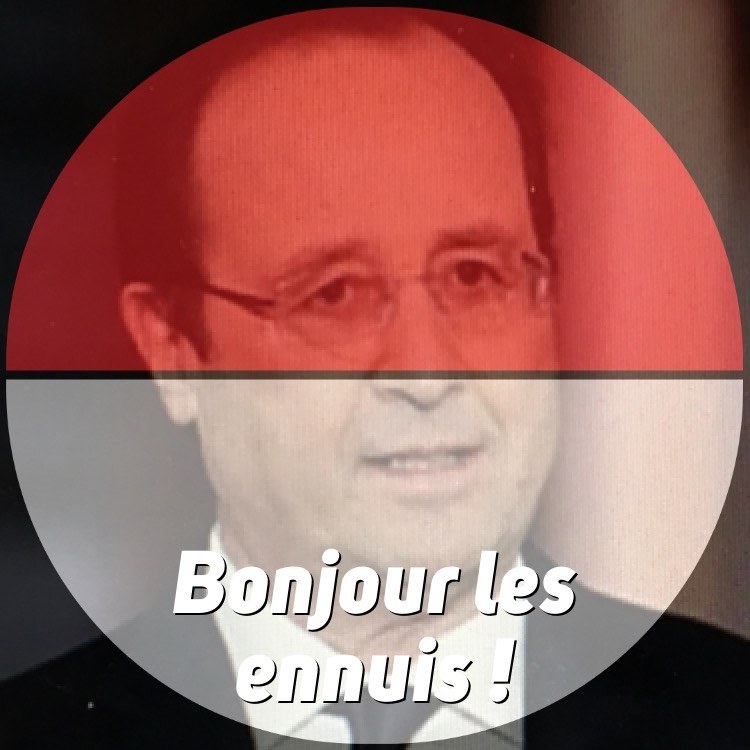 Si vous voulez vous amuser avec des photomontages Pokémon, vous pouvez utiliser l'application Kiosque Photo Pokémon sur iOS.
Looks like there are no comments yet.
Be the first to comment!