Os dois principais ministros de Michel Temer trocaram parte da manhã de trabalho no Palácio do Planalto por um evento de seu próprio partido, o PMDB.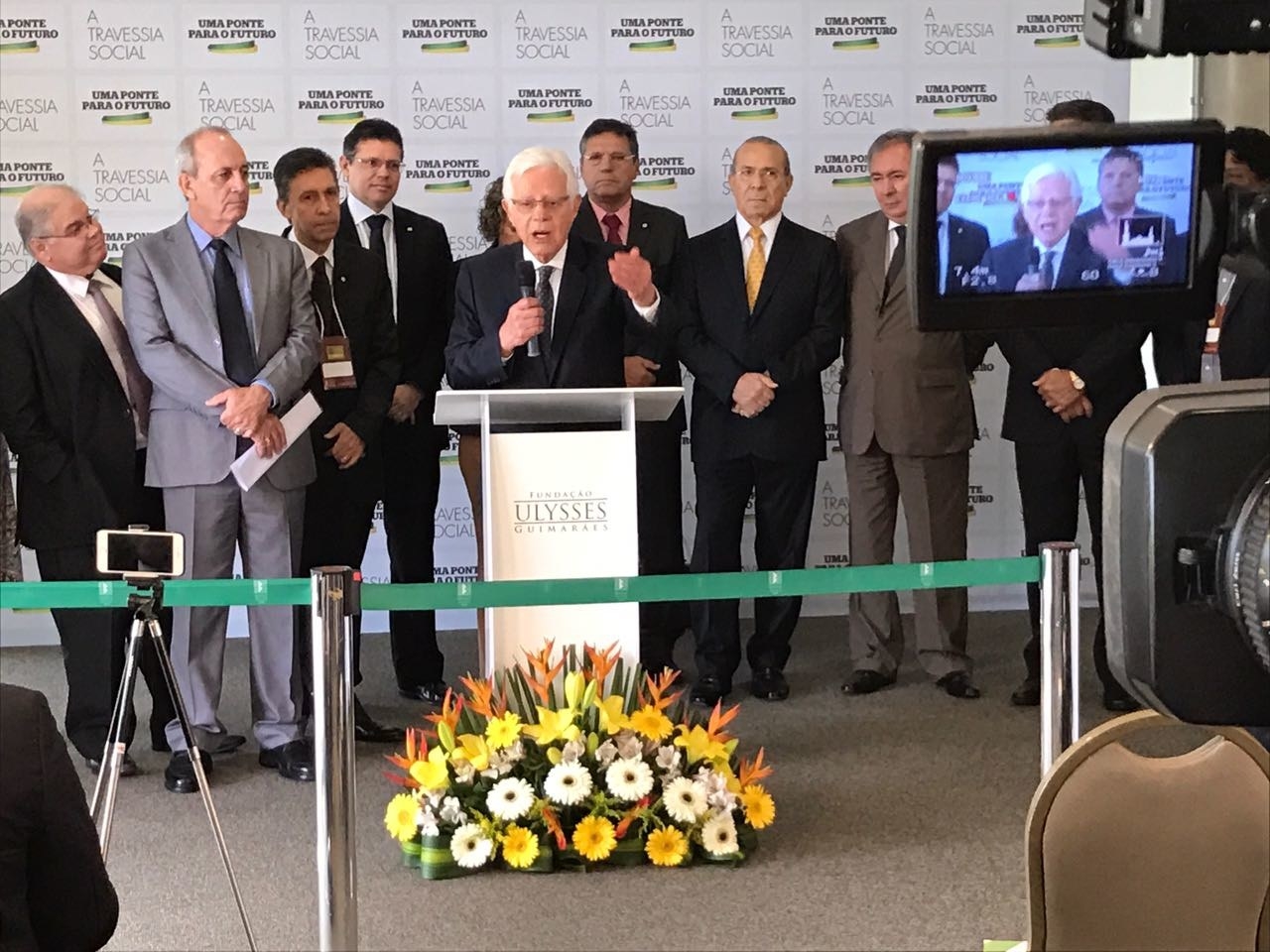 Moreira Franco, ministro da Secretaria Geral da Presidência, e Eliseu Padilha, ministro-chefe da Casa Civil, participaram nesta quarta das comemorações de um ano do lançamento dos documentos "Uma Ponte para o Futuro" e "A Travessia Social".

Os documentos, que apontavam para os rumos reformistas do governo Temer, foram elaborados pela fundação Ulysses Guimarães, que pertence ao PMDB e tem Moreira como presidente e Padilha como ex-dirigente.
O evento de celebração aconteceu no salão de um hotel de Brasília e segundo dois parlamentares presentes, os ministros discursaram e permaneceram no local por cerca de duas horas.

Na semana passada, Moreira Franco trocou a secretaria do Programa de Parcerias de Investimentos pelo cargo de ministro – e ganhou foro privilegiado. O governo nega que o movimento tenha a ver com a citação do auxiliar por delatores da Odebrecht e da OAS.

Padilha também foi mencionado como destinatário de R$ 4 milhões que seriam parte de uma doação não declarada de R$ 10 milhões acertada entre Michel Temer e Marcelo Odebrecht. O presidente e o ministro negaram o recebimento de recursos ilegais.
Procurada, a assessoria de Padilha disse que o ministro passou rapidamente pelo evento e que ficou somente cerca de 30 minutos no local. Destacou ainda que "A Ponte" e "A Travessia" fazem parte do programa de governo que está sendo implementado no país.
A assessoria de Moreira, por sua vez, não atendeu as ligações do BuzzFeed Brasil, que acrescentará o posicionamento do ministro tão logo consiga contato.
Looks like there are no comments yet.
Be the first to comment!