Na abertura da sessão do Supremo Tribunal Federal desta quarta-feira, o ministro Luiz Fux fez uma dura cobrança ao procurador-geral da República, Rodrigo Janot, para que ele peça a prisão do executivo da J&F Joesley Batista e demais colaboradores premiados da companhia.
Fux sugeriu que eles "passassem do exílio nova-iorquino para o exílio da Papuda", numa referência ao presídio localizado no Distrito Federal onde estão alguns dos presos da Lava Jato.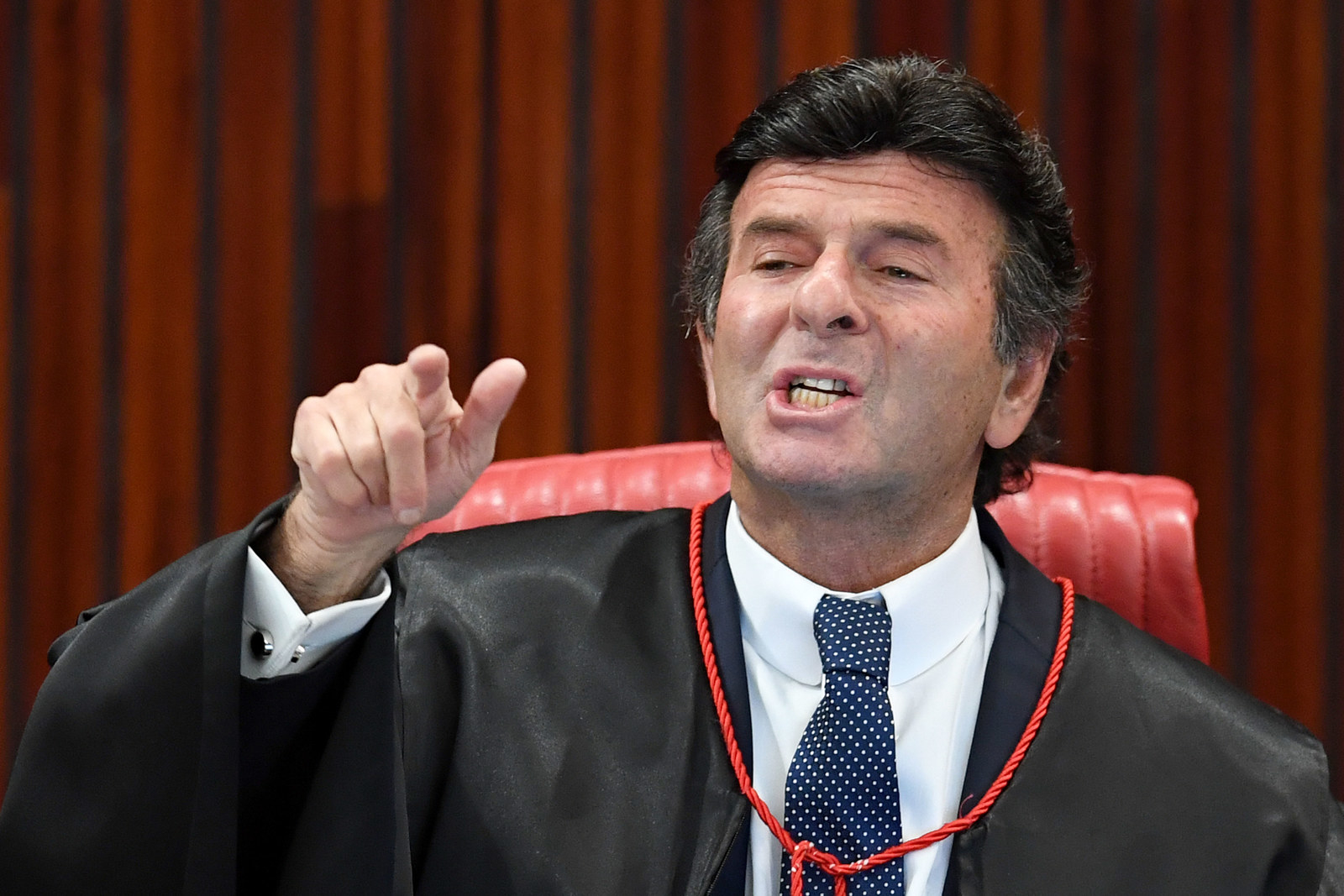 A citação também faz referência ao fato de, logo após a delação, Joesley ter sido autorizado pela Justiça a ir com a família para Nova York.

A declaração foi dada em frente o procurador-geral da República, Rodrigo Janot.
De acordo com Fux, a divulgação do áudio entre Joesley Batista e Ricardo Saud, um dos seus executivos, mostrou que o Ministério Público foi ludibriado pelos delatores.
Disse Fux no início da sessão:
"Esse episódio de ontem que foi difundido de forma transparente pelo procurador-geral da República revelou que esses participes do delito, que figuraram como colaboradores, eles ludibriaram o Ministério Público, eles degradaram a imagem do país no plano internacional, eles atentaram contra a dignidade da Justiça, e eles revelaram a arrogância dos criminosos do colarinho branco. De toda a sorte que eu deixo ao alvedrio do Ministério Público a opção de fazer com que esses participantes dessa cadeia criminosa, que confessaram diversas corrupções, que eles passassem do exílio em nova-iorquino para o exílio da Papuda. Gostaria de sugerir isso aqui em meu nome pessoal e eventualmente daqueles que concordam com minha indignação."

Looks like there are no comments yet.
Be the first to comment!