Um pedaço de um viaduto numa das principais vias rodoviárias de Brasília caiu por volta das 12h de hoje.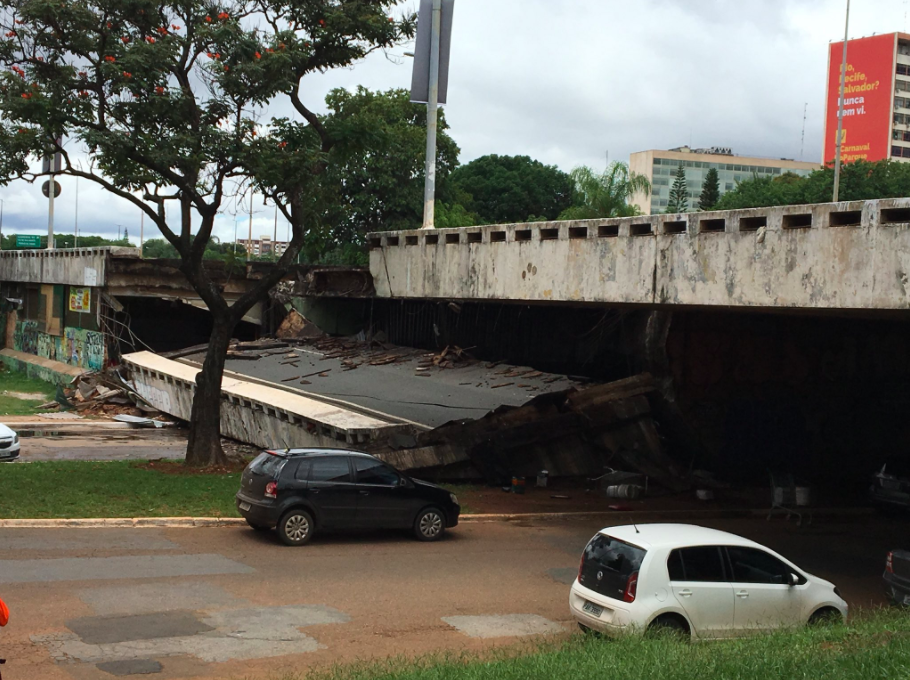 Informações preliminares apontam que não houve vítimas, apenas danos materiais.
O Eixão corta a Asa Norte e a Asa Sul de ponta a ponta. O desabamento ocorreu bem no início do trecho da Asa Sul da via, a cerca de 600 metros da rodoviária, ponto central do Plano Piloto.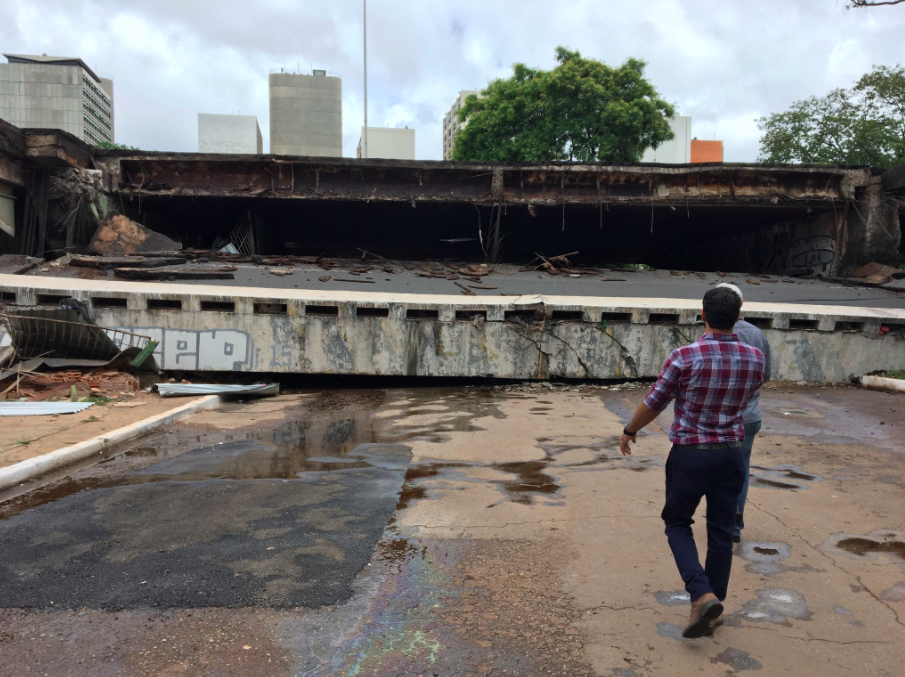 Milhares de pessoas passam por esse trecho todos os dias — incluindo deputados, senadores e ministros. É um ponto importante de acesso aos ministérios e à Praça dos Três Poderes.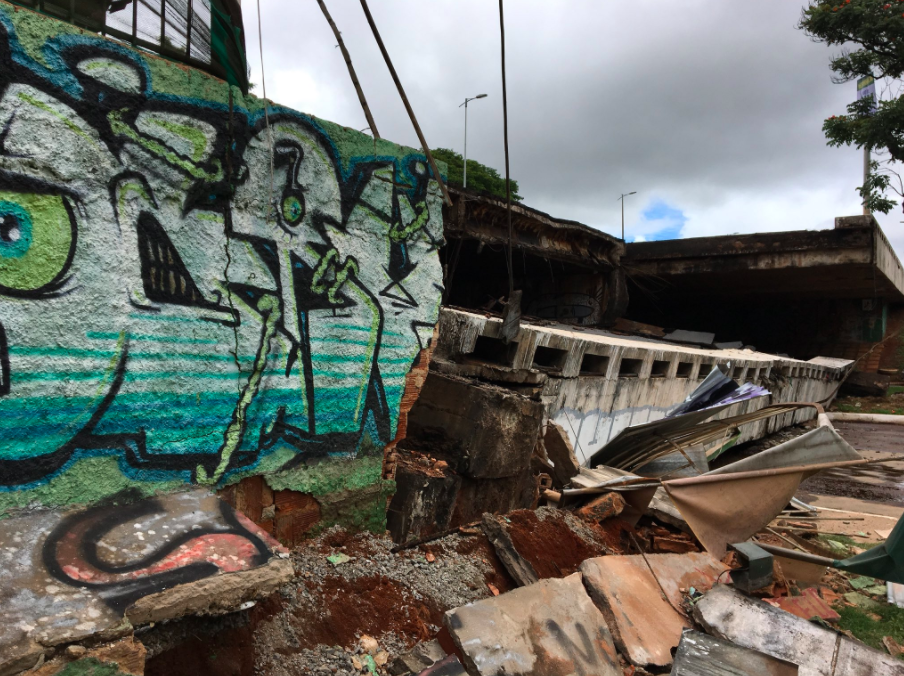 Há um restaurante embaixo do viaduto, a poucos centímetros do pedaço que desabou.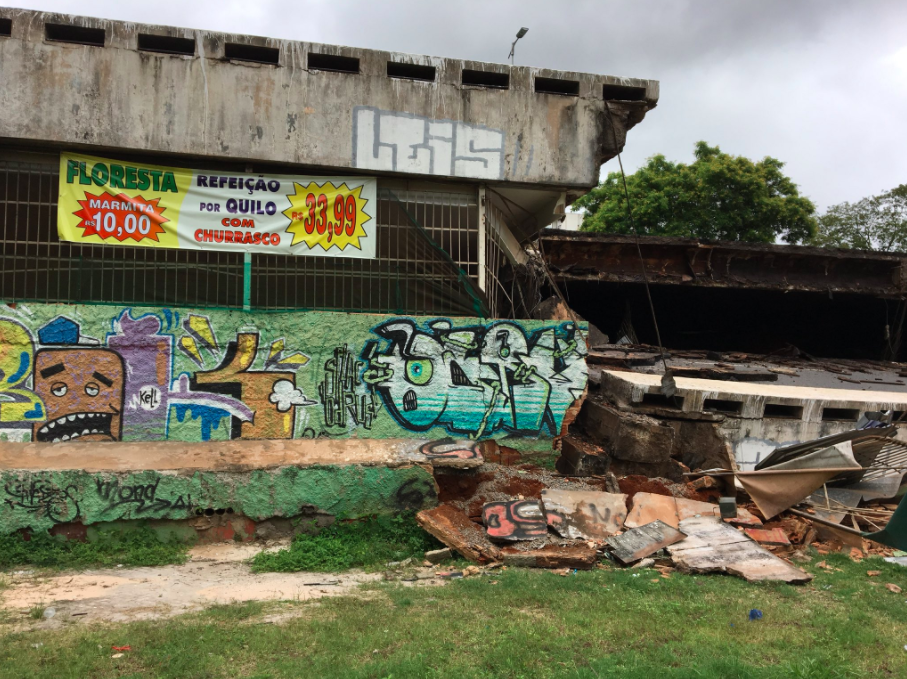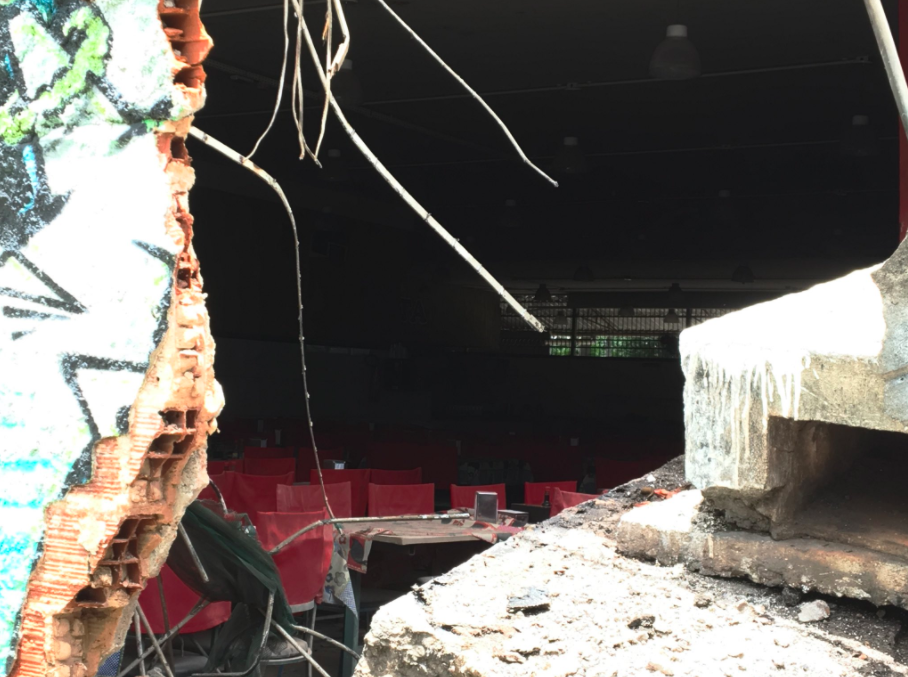 Looks like there are no comments yet.
Be the first to comment!