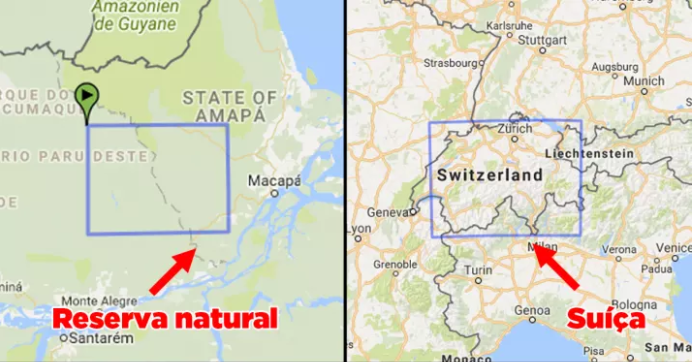 O juiz federal Rolando Spanholo, da 21a Vara de Brasília, determinou a suspensão de qualquer ato do governo federal para extinguir a Reserva Nacional de Cobre (Renca), área de 47 mil km² — área maior que a Suíça — entre o sul do Amapá e o norte do Pará.
A decisão é liminar e cabe recurso. Para o juiz, a Constituição determina que esse tipo de medida só pode ser feita com autorização do Congresso, por meia de uma lei. O governo de Michel Temer baixou um decreto.
"Portanto, mais uma vez, o nosso Constituinte deixou expresso que, após outubro de 1988, somente lei em sentido formal poderá impor mudanças na forma de utilização dos recursos naturais existentes na área de abrangência da RENCA", escreveu o juiz.
Procurado, o Ministério de Minas e Energia disse que ainda não foi notificado da decisão. Em nota, a pasta afirma que o decreto de extinção da RENCA "não altera em nada as normas que tratam da proteção da Floresta Amazônica, tampouco afeta as reservas ambientais lá existentes".
Looks like there are no comments yet.
Be the first to comment!