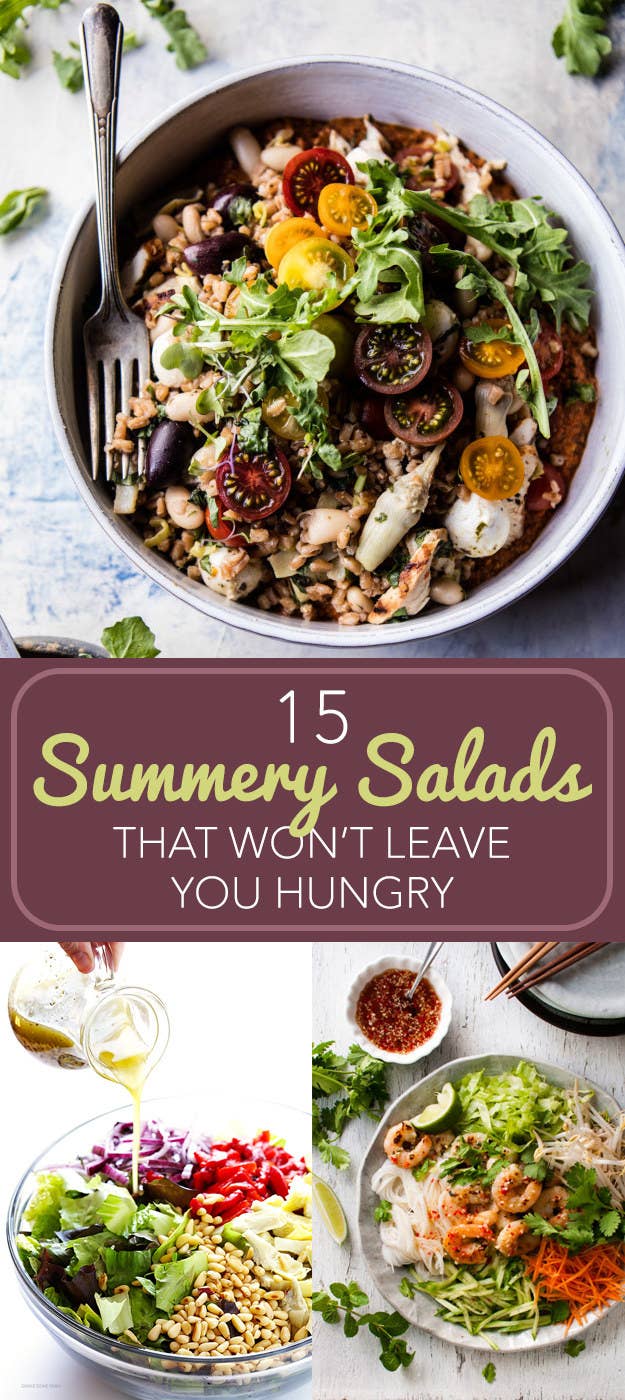 1.
Roasted Tomato and Burrata Caprese Salad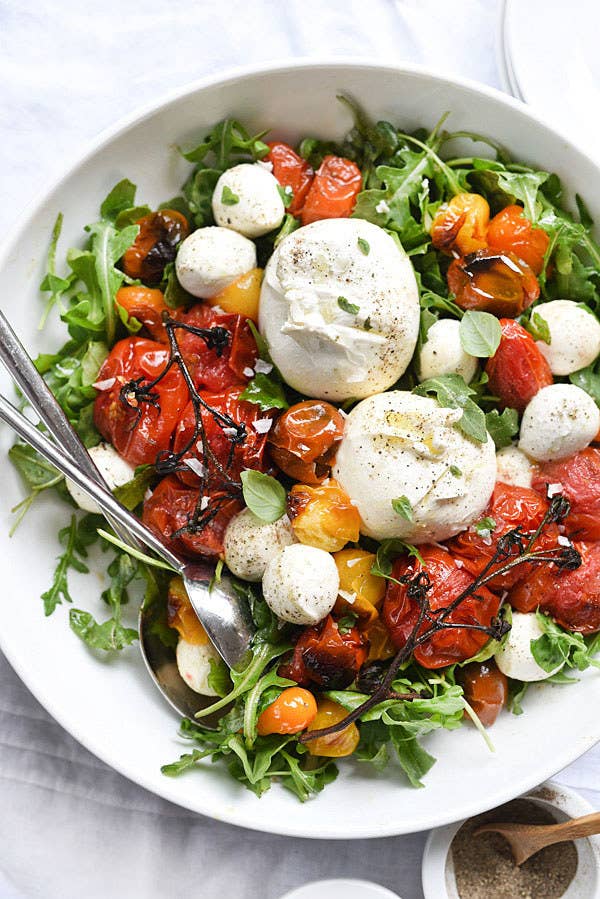 2.
Garlic Shrimp Noodle Salad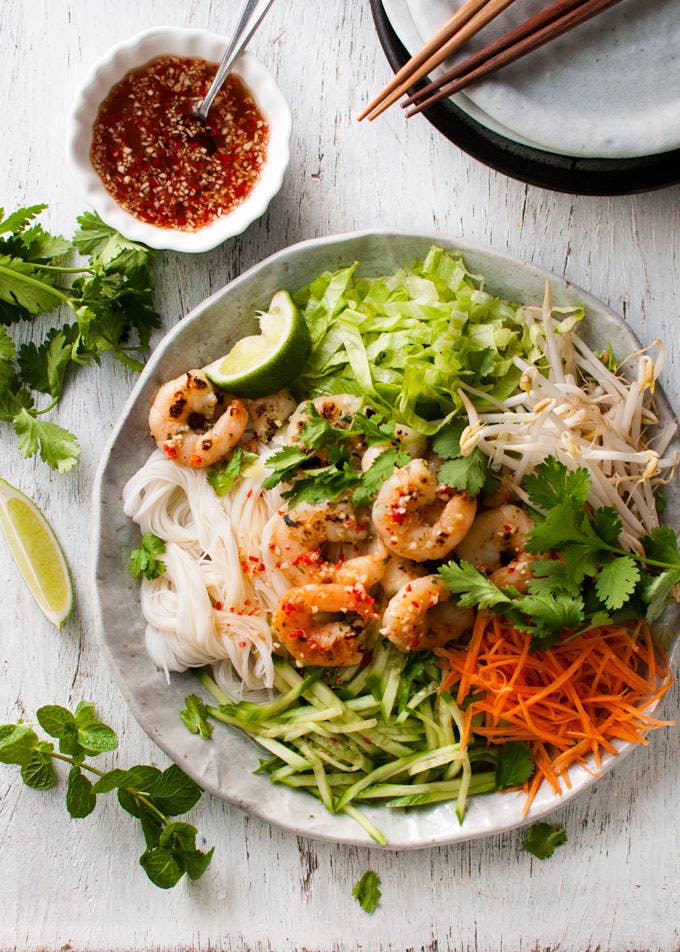 3.
Spicy Southwestern Salad with Avocado Dressing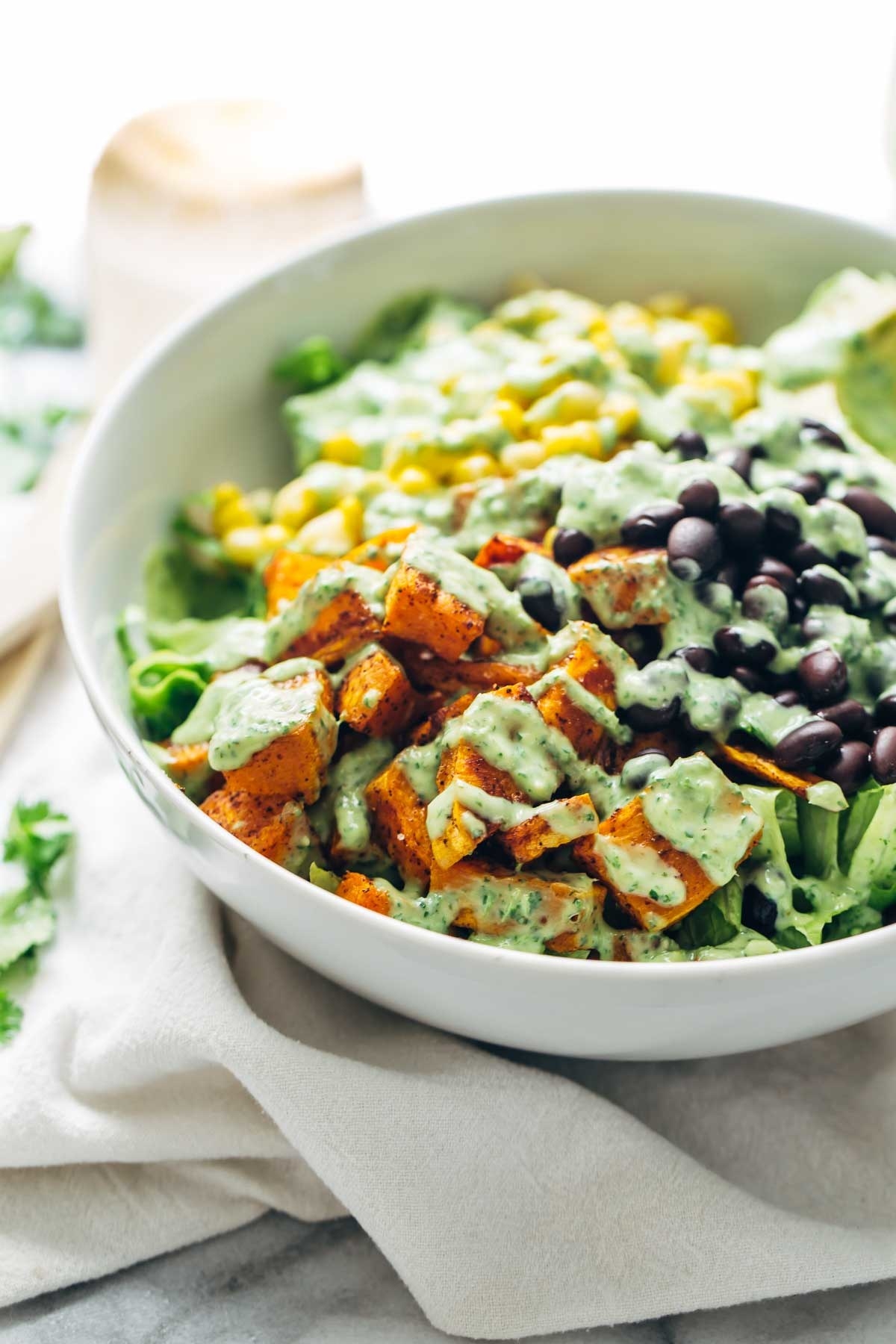 5.
Thai Beef Salad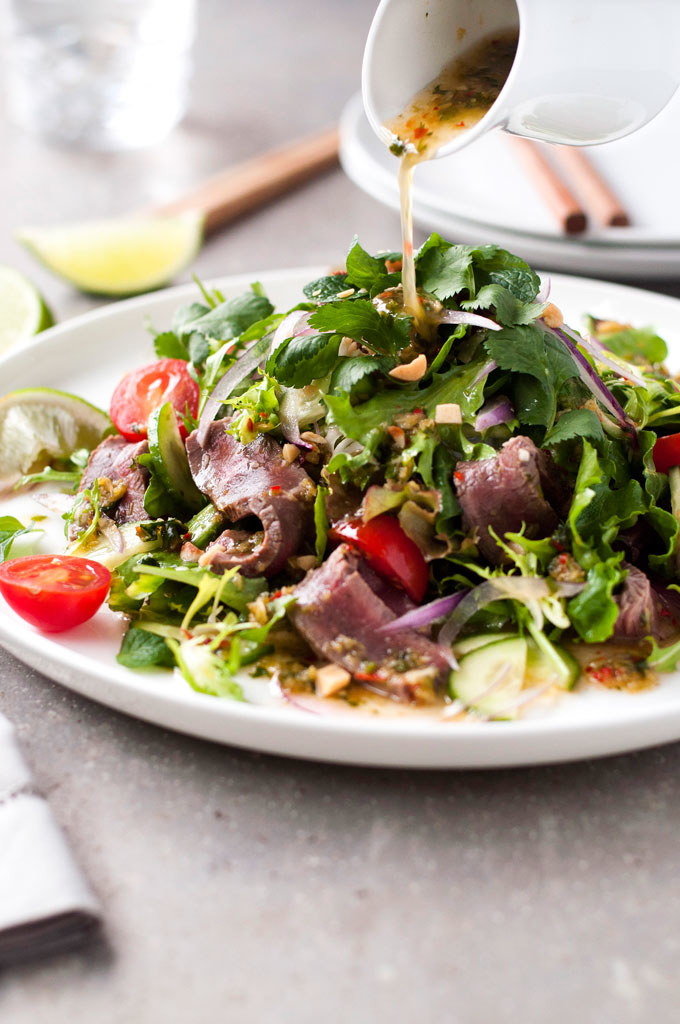 6.
Chopped Quinoa Salad with Cilantro-Lime Dressing
7.
Mediterranean Chicken and Farro Salad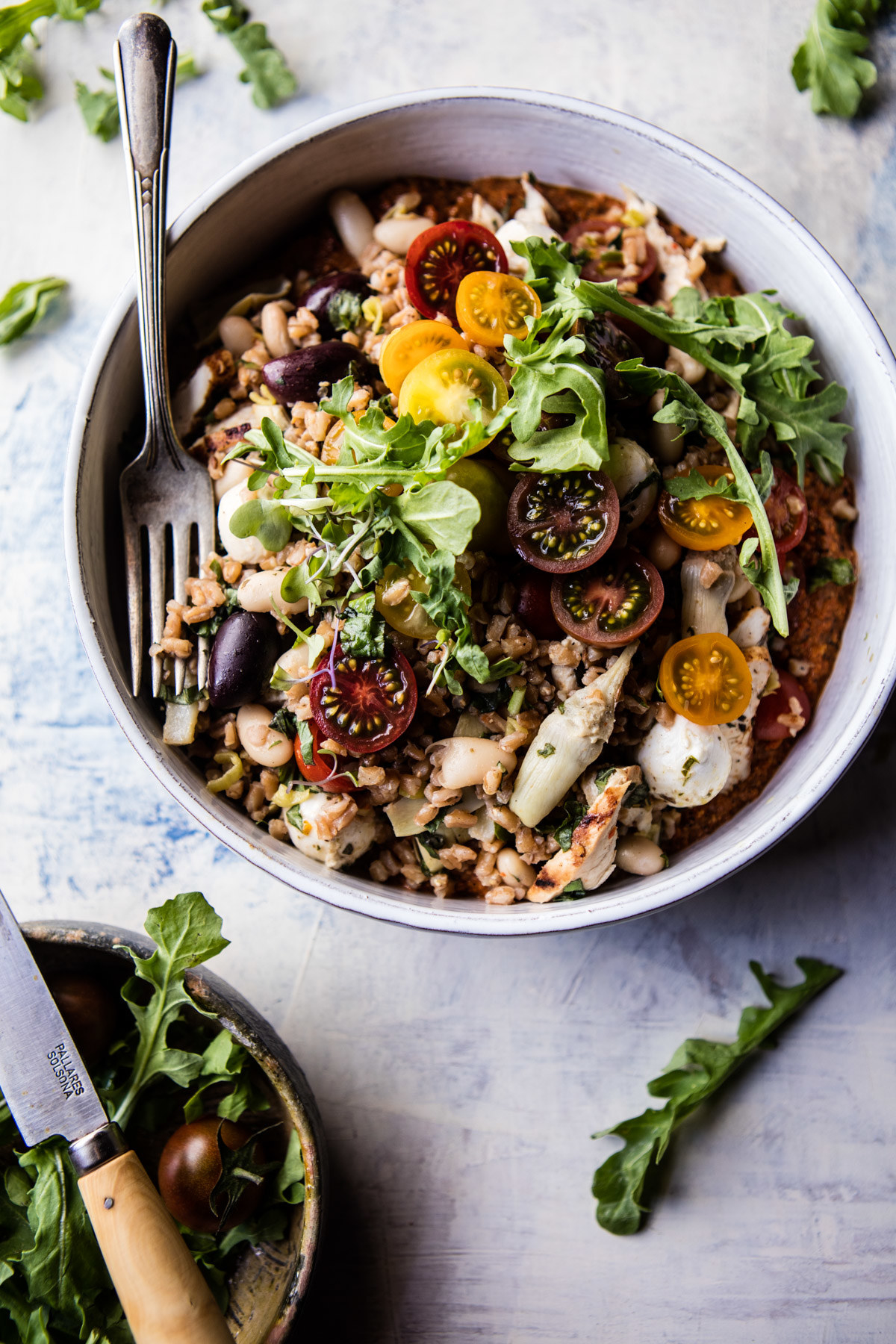 8.
Panzanella with Marinated Chickpeas and Chimichurri
9.
Fiesta Lime Chicken Salad with Chipotle Dressing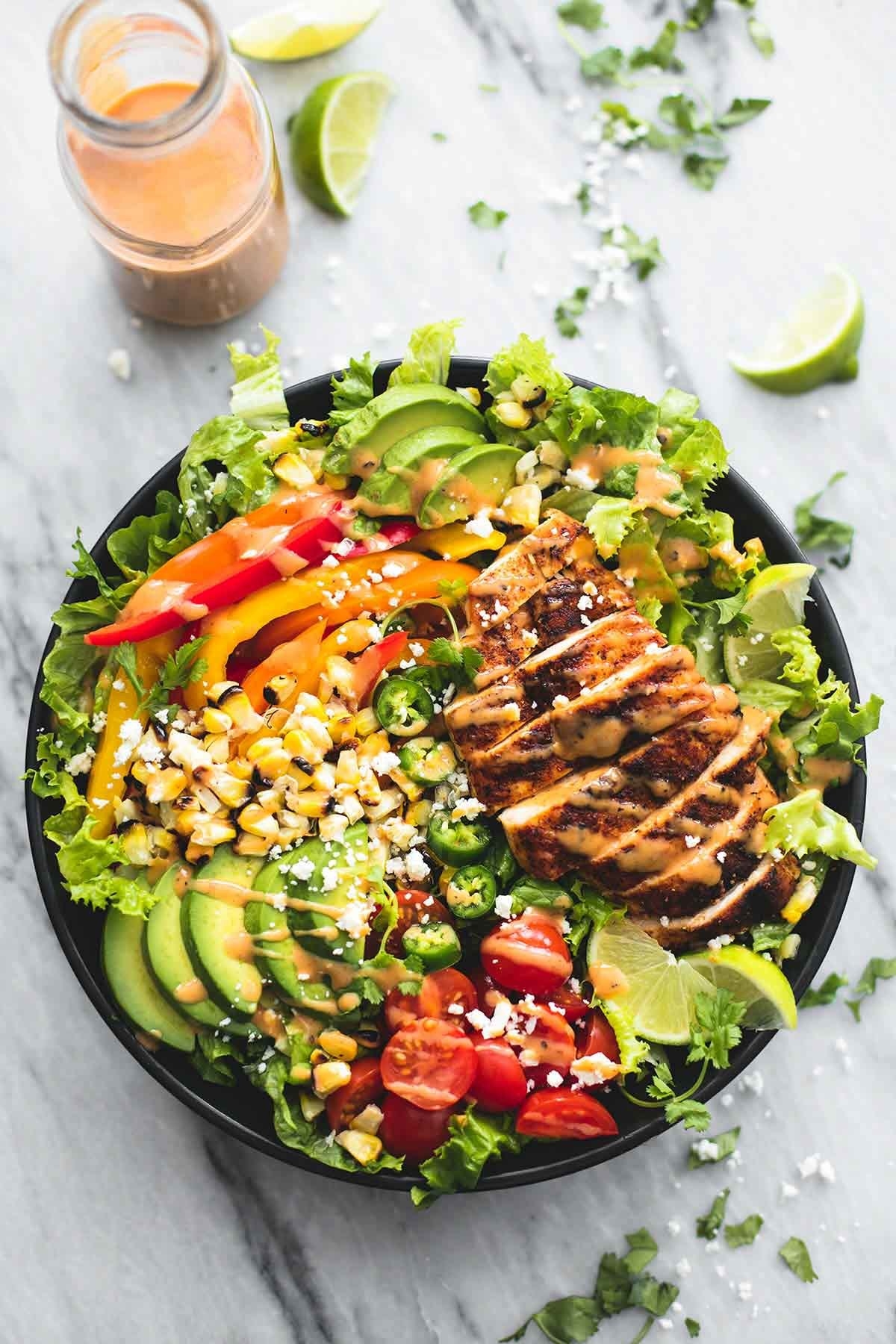 10.
Ahi Tuna Poke and Mango Salad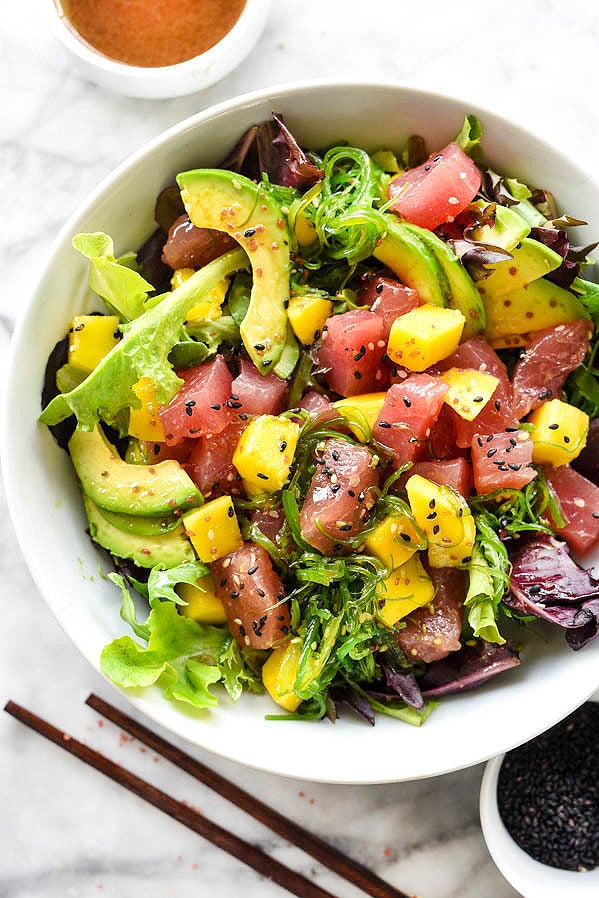 Poke is a traditional Hawaiian dish that includes raw fish. If that makes you feel to squeamish, this would be delicious with seared tuna, too. Get the recipe here.
11.
Chopped Greek Quinoa Salad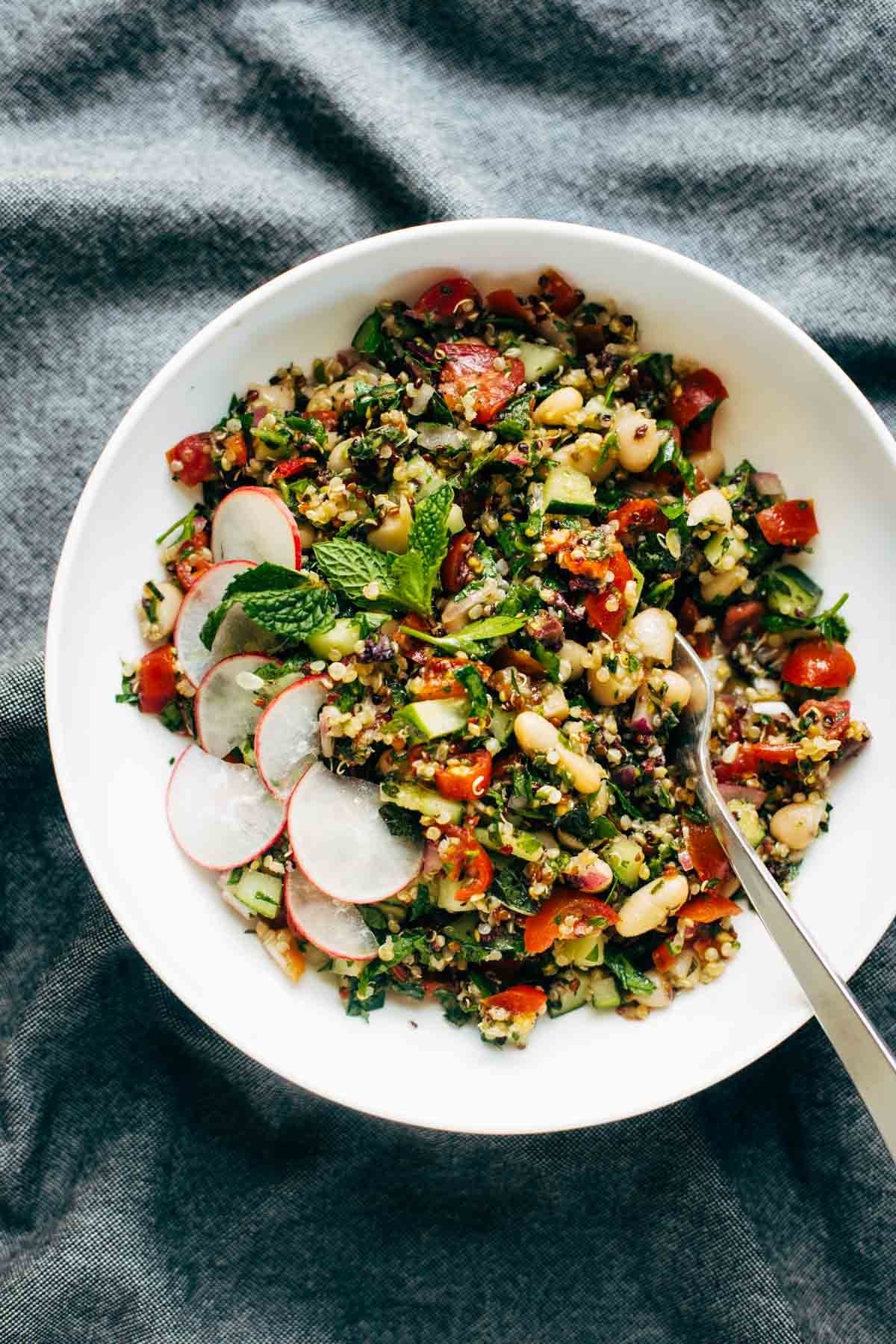 12.
Loaded Cobb Salad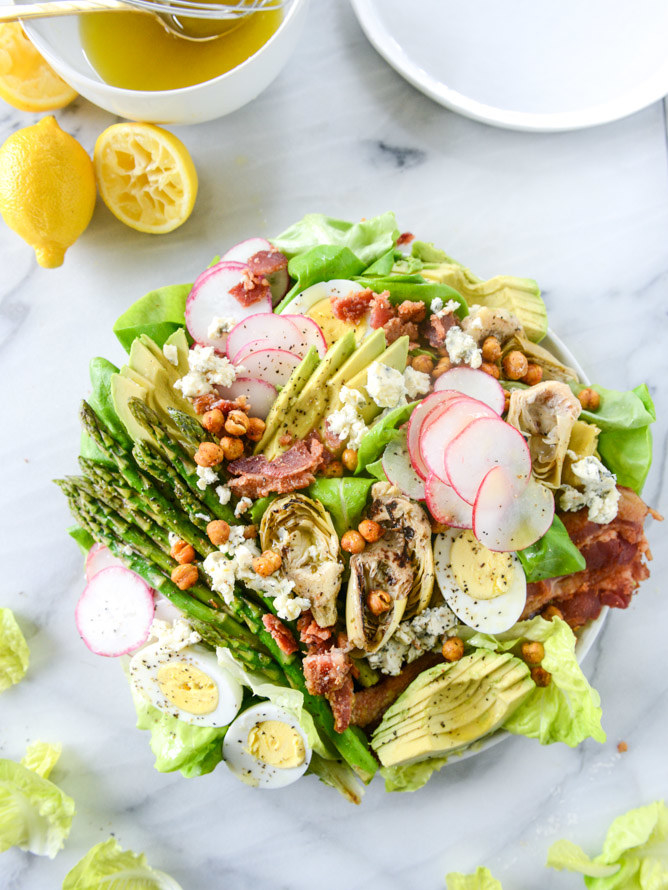 13.
Goat Cheese, Beet, and Basil Pasta Salad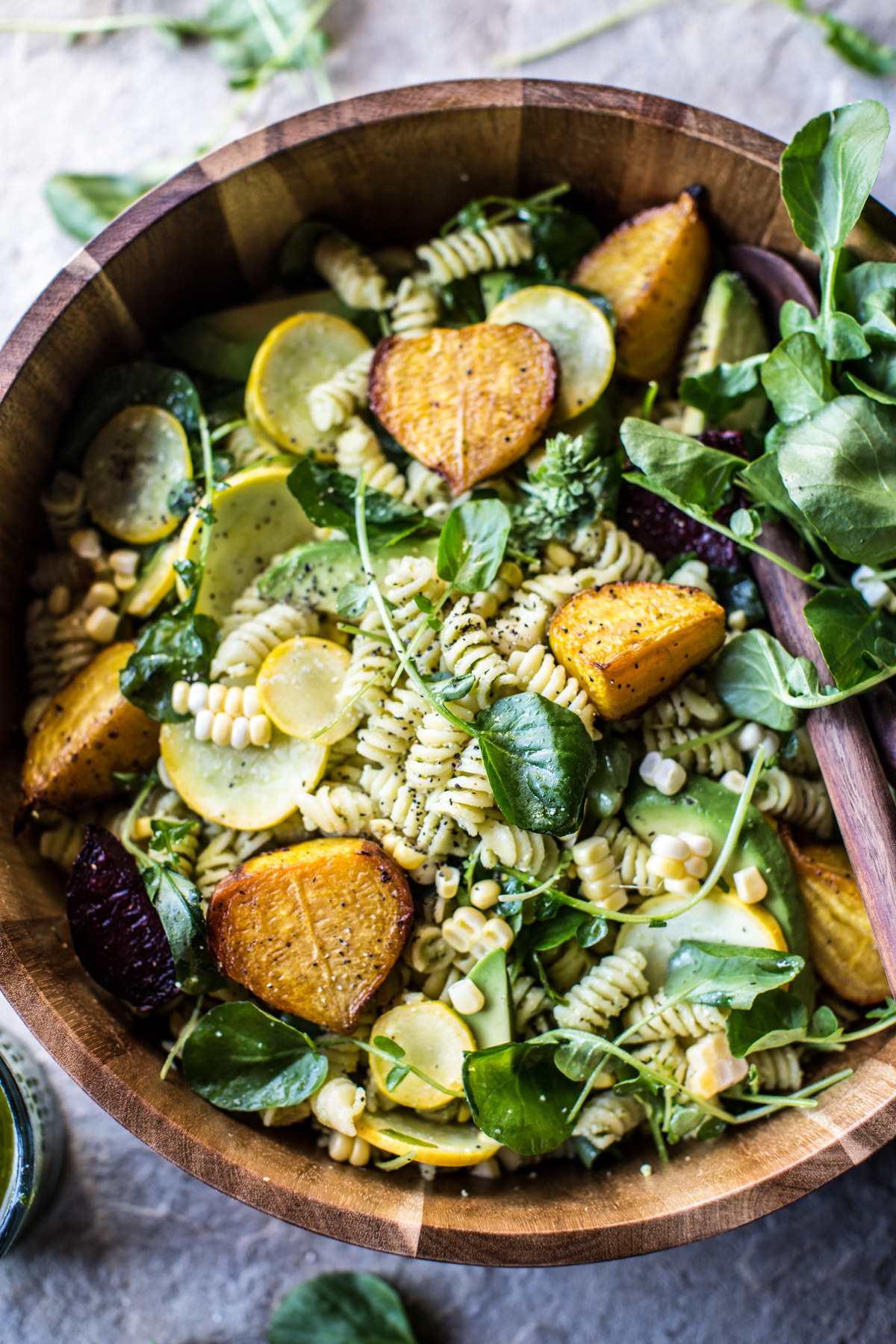 14.
Strawberry, Avocado, and Chicken Spinach Salad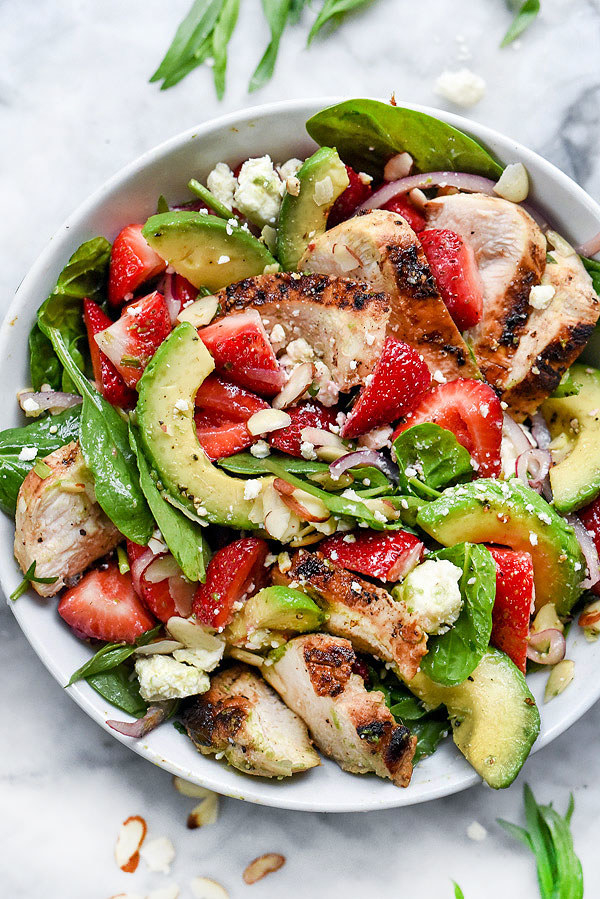 15.
Roasted Chickpea Taco Salad