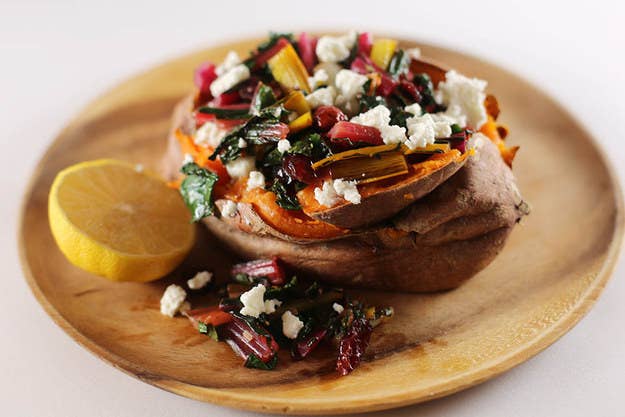 Swiss Chard and Feta-Stuffed Sweet Potatoes
Recipe by Teri Tsang Barrett
SERVES 2
INGREDIENTS
2 large sweet potatoes (about 1¼ pounds)
2 tablespoons extra-virgin olive oil
1 clove garlic, minced
1 small bunch chard (about 8 ounces — swiss or rainbow will work), leaves removed from stems and both chopped into 1-inch pieces; stems trimmed, peeled of tough fibrous parts and cut crosswise into 1-inch pieces
Kosher salt and freshly ground pepper
¼ cup dried cranberries
Juice of ½ lemon (about 3 tablespoons)
1/3 cup crumbled feta cheese (2 to 3 ounces)
PREPARATION
1. Preheat the oven to 375˚. Place the sweet potatoes on a baking sheet and bake until soft, about 1 hour.
2. In a large saucepan or dutch oven, heat the olive oil over medium-high heat. Add the garlic and cook, stirring, until fragrant and golden, about 1 minute. Add the chard stems, season with salt and pepper and cook, stirring occasionally, for 5 minutes. Add the chard leaves, cranberries and lemon juice, season with salt and pepper and cook, covered and stirring occasionally, until the leaves are tender, 5 to 7 minutes. Let cool slightly, then stir in the feta.
3. Let the sweet potatoes cool for about 10 minutes, then slit the top open without cutting all the way through. Spread open each sweet potato and scrape the flesh with a fork to make it fluffy. Arrange the sweet potatoes on separate plates, then fill each with half of the chard mixture.
You can use any kind of chard for this recipe — regular green swiss chard or rainbow chard (pictured below). You could also use kale the same way.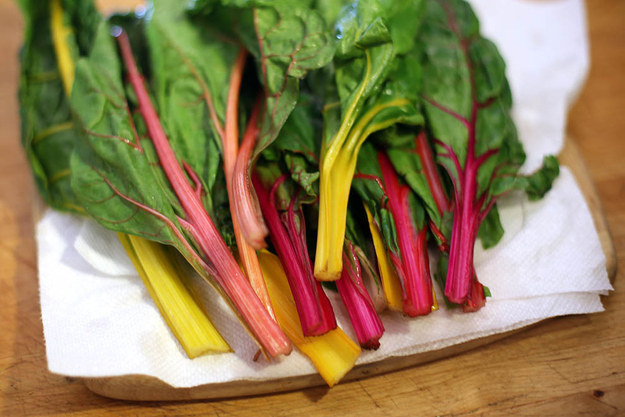 Prepping the greens is the only part of this recipe that requires much work. First set yourself up a little station — a butcher block and knife and four containers: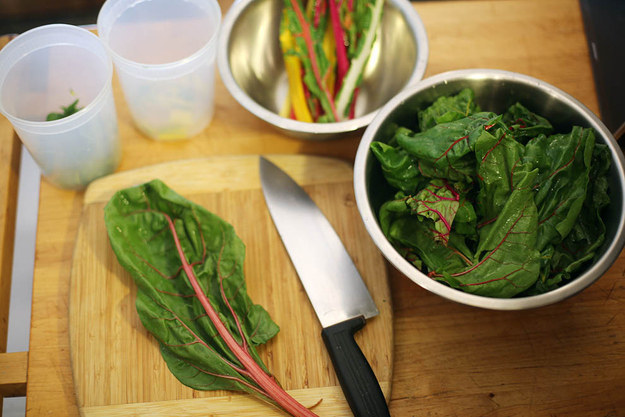 Start by slicing the leaves away from the stem.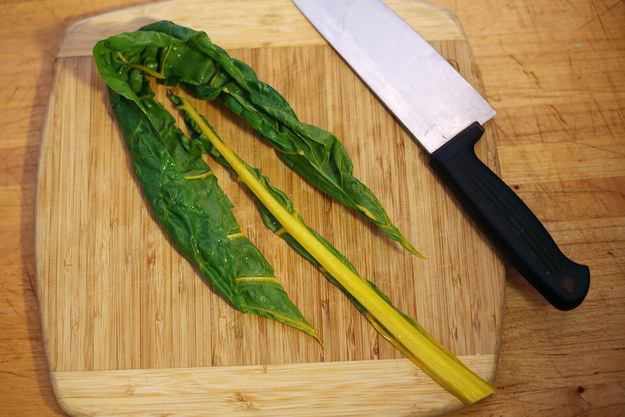 Fold the leaves and roll them up to make them easier to slice.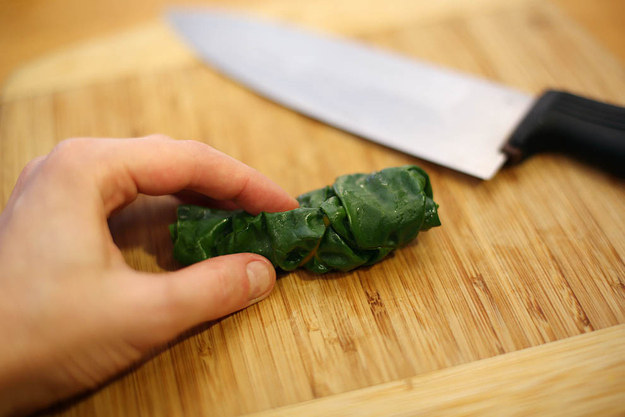 Then slice through the roll, then chop them up a little more until you have 1-inch pieces.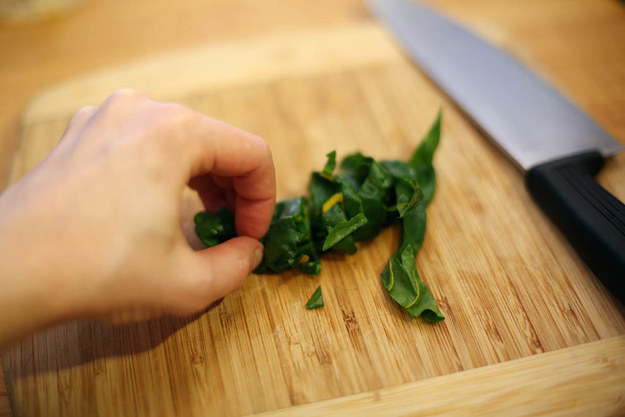 Chop the stems separately into 1-inch pieces.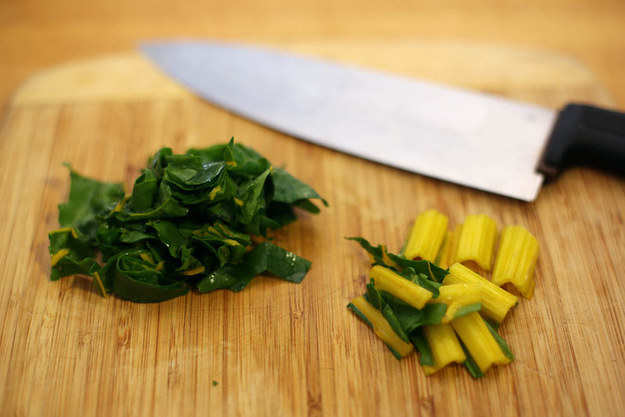 The stems take longer to cook than the leaves, so you'll cook them in oil for about 5 minutes before you add the leaves.