Cheddar Corn Fritters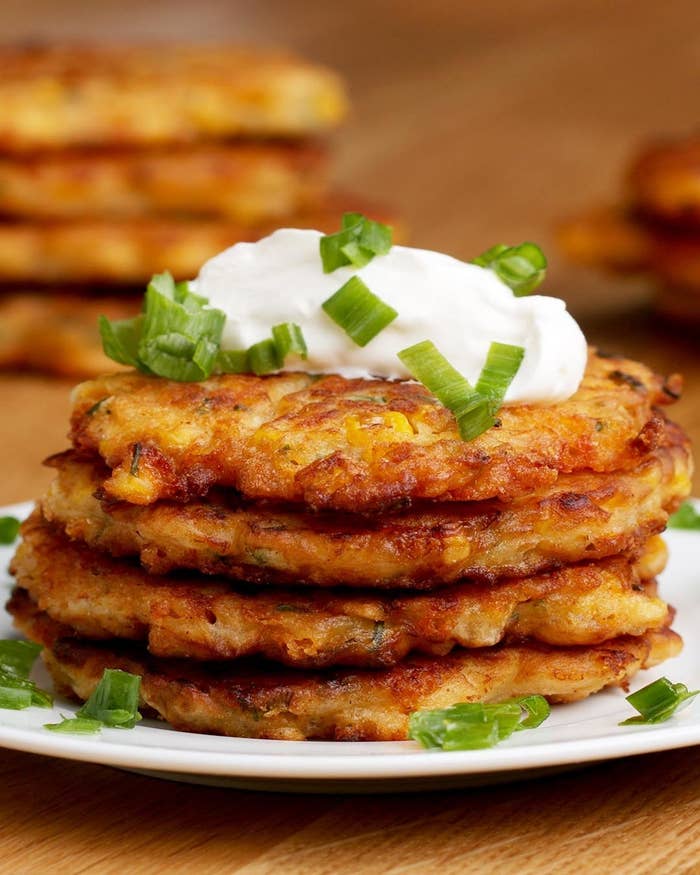 INGREDIENTS
Serves 12
1 ½ cups flour
2 cups corn (or one 15 ounce can)
½ cup cheddar cheese, shredded
⅓ cup chives, chopped
½ cup milk
2 eggs
1 teaspoon salt
1 tablespoon chili powder
½ cup oil, for frying
PREPARATION
1. In a large bowl, mix the ingredients.
2. In a large skillet, heat a half cup of oil (or until entire skillet is covered with a thin layer) over medium-high heat.
3. Spoon 2 tablespoons of mixture to form each fritter into the hot oil.
4. Flip after about a minute and a half or when you can see the edges beginning to brown. Repeat for other side.
5. Serve with a dollop of sour cream and chives.
6. Enjoy!
Want BuzzFeed Tasty right in your inbox? Sign up for our newsletter!
If you can't see the signup box above, just go here to sign up for the BuzzFeed Tasty newsletter!