The Cleveland Indians actually changed their primary logo in 2014 to the block-C, but the Chief Wahoo logo remains ubiquitous with the team and its gear.
The phenomenon of de-chiefing is not new, but it started gaining momentum in March when fan Dennis Brown posted a jersey with only the outline of the logo remaining.
And more people started sharing their photos of de-chiefed fan gear:
A de-chiefed line of gear was even started on Cafe Press:
Eventually a Twitter account emerged for fans "who #DeChief their Indians gear."
The @DeChiefWahoo account gave advice on how to remove the logo: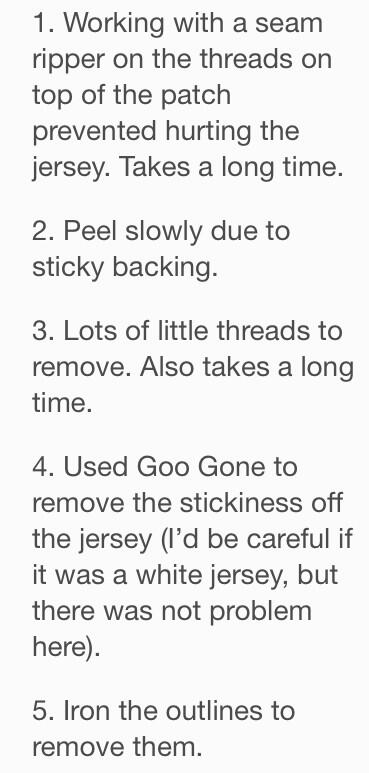 Although some took a simpler approach:
Michelle Broder Van Dyke is a reporter and night editor for BuzzFeed News and is based in Hawaii.
Contact Michelle Broder Van Dyke at michelle@buzzfeed.com.
Got a confidential tip? Submit it here.