Spinach Pesto Pasta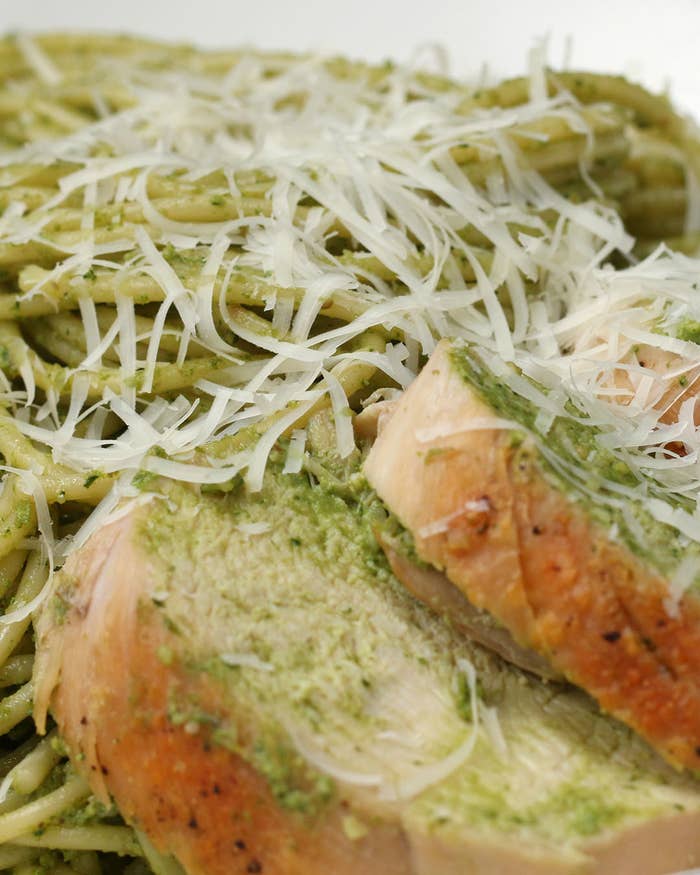 INGREDIENTS
Servings: 2 cups
Pesto
4 cups spinach
½ cup walnuts
4 garlic cloves
¼ cup parmesan cheese
½ teaspoon salt
½ teaspoon pepper
1 teaspoon lemon juice
½ cup olive oil
1 chicken breast
Salt, to taste
Pepper, to taste
8 ounces spaghetti
PREPARATION
# In a food processor, add all ingredients to make pesto and blend until walnuts are finely blended.
# In a hot pan, add olive oil and cook chicken breast. Salt and pepper to taste.
# Cook the spaghetti or your choice of pasta.
# Combine the chicken and sauce into spaghetti and mix until the sauce fully coats the pasta.
# Top it off with parmesan cheese and enjoy!