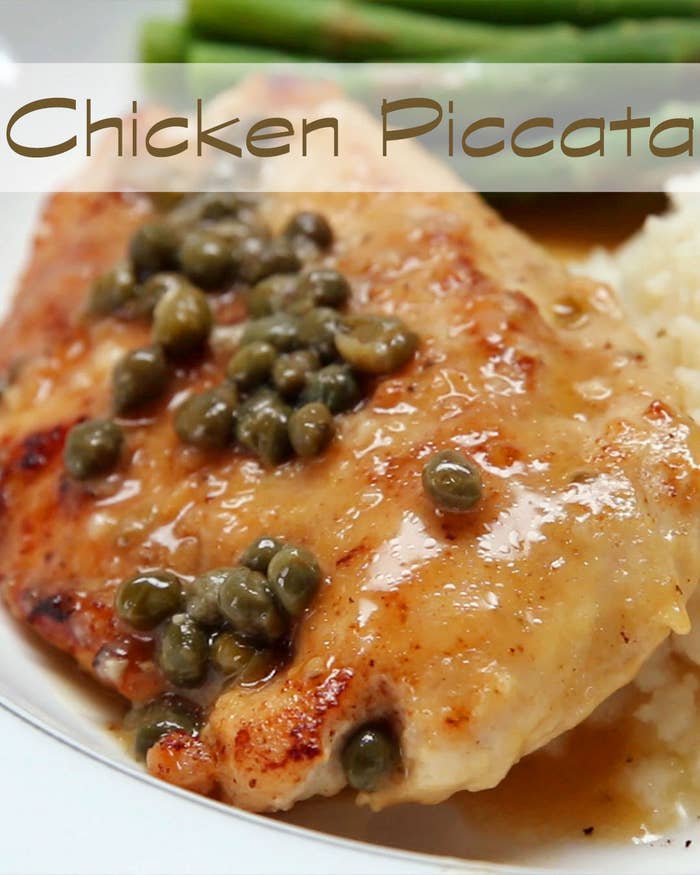 Here's what you will need:
Yields: 2 servings
* 1 large boneless skinless chicken breast
* Salt & pepper
* Flour
* 3 Tbsp. butter
* 1/2 cup chicken broth
* Juice of 1 lemon
* 2 Tbsp. capers
Directions:
Butterfly the chicken breast. Salt and pepper to taste. Dredge each piece in flour, shaking off the excess. In a skillet on high heat, melt three Tbsp. butter, and brown the chicken, the browner and crispier the better, 3–5 minutes on each side. Remove chicken from the skillet, and, in the same pan, add chicken stock, lemon, and capers. Boil until the sauce reduces by 1/3, and return the chicken to the skillet. Spoon sauce over the chicken several times. Serve immediately, with the remaining sauce poured over the chicken.