The first same-sex marriages took place Thursday evening in Las Vegas, Nevada after a judge issued an injunction clearing up confusion about the end of the state's ban on same-sex couples' marriages.
Atkinson proposed to his partner of six-and-a-half years on Tuesday, the day the ban initially fell, at a marriage equality event in Nevada.
The first marriage license in Las Vegas went to Theo Small and Antioco Carillo, plaintiffs in the lawsuit against the same-sex marriage ban.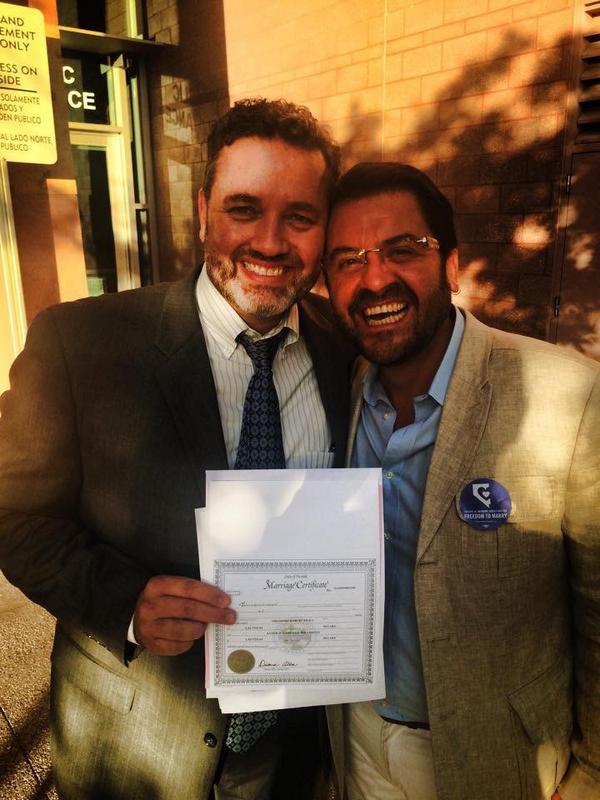 Outside Las Vegas, Kristy Best and Wednesday Smith were the first couple in the state to receive a marriage license, the AP reported.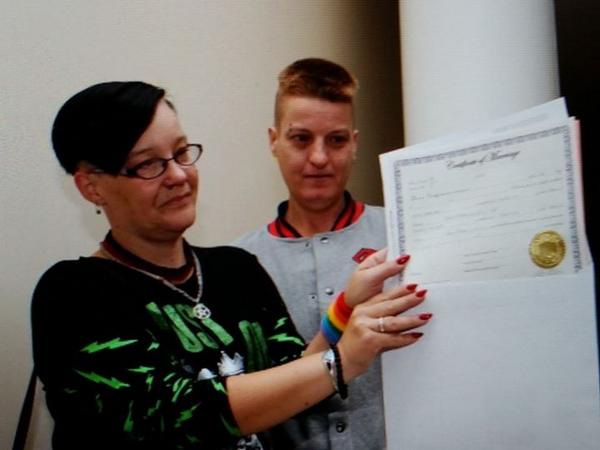 A number of other couples also received licenses and were ready to wed.