Create the perfect meaty vessel.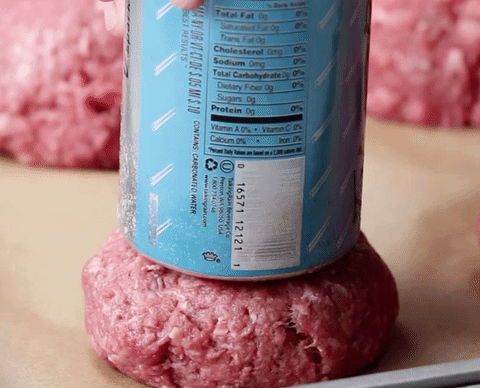 Fill with love (and cheese).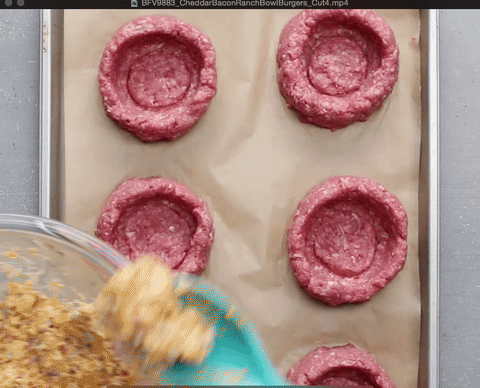 Fire up your grill.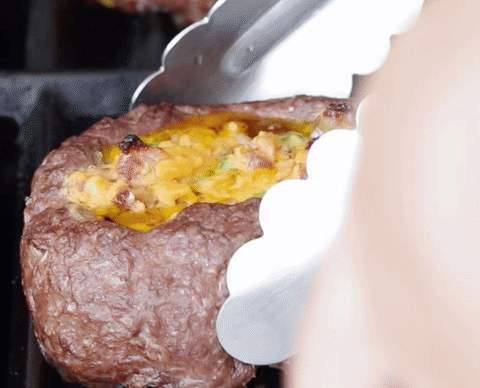 Behold your beautiful creation.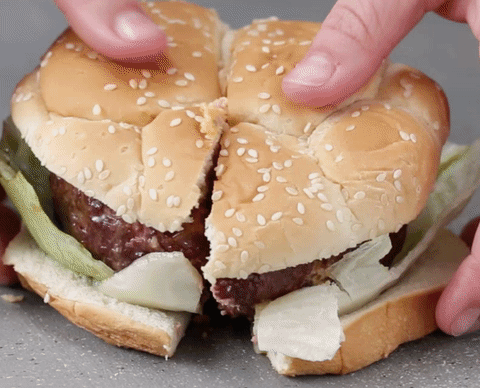 Cheddar Bacon Ranch Bowl Burgers
INGREDIENTS:
Servings: 6
1 ½ cups cheddar cheese, shredded
½ cup cooked bacon, cut into pieces
2 jalapeños, minced
½ cup ranch dressing
2 pounds ground beef
1 teaspoon salt
2 teaspoons pepper
6 burger buns
12 pieces of lettuce
PREPARATION:
1. Combine cheese, bacon pieces, jalapeños, and ranch in a bowl. Stir together and refrigerate.
2. Season the ground beef with salt and pepper in a large bowl, and mix in with your hands. 

3. Grab a baseball-sized piece of beef. Roll it with your hands into a ball and place on a parchment lined baking tray.

4. Using a clean, empty soda or beer can, press the ball of beef around the can to create a bowl. Make sure to smooth out any cracks.

5. Fill the bowls with the cheddar mixture and refrigerate for 2 hours.

6. Preheat the grill to 350˚F/175˚C.

7. Cook burger bowls over indirect heat for 25-30 minutes.

8. Serve with or without a bun with your favorite toppings.

9. Enjoy!