Carrot & Chickpea Veggie Burger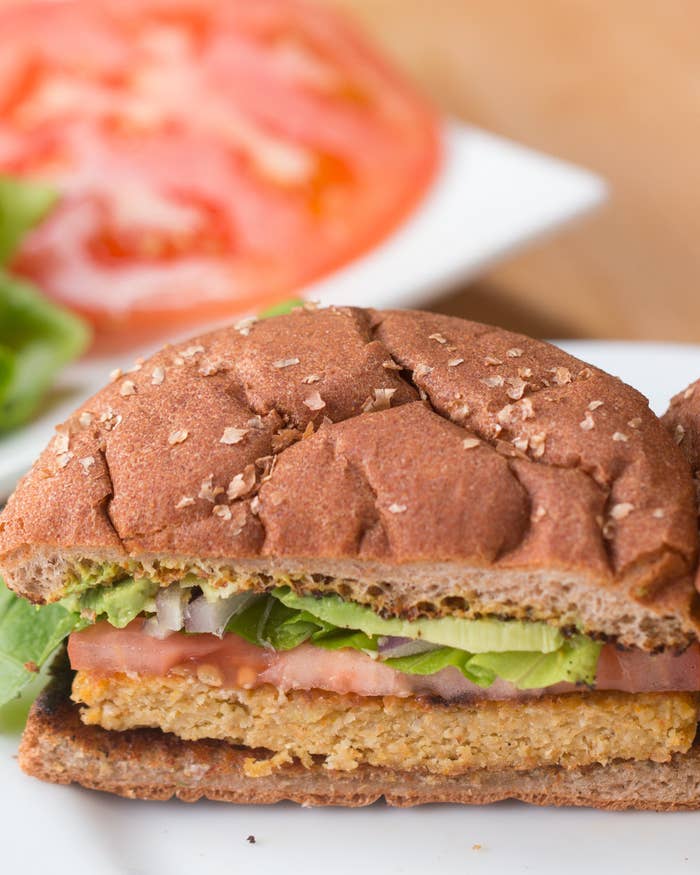 INGREDIENTS
Servings: 6 burgers
15.5 ounces chickpeas, drained & rinsed
1½ cups oats
½ cup shredded carrots
½ cup diced red onion
1 egg
1 teaspoon salt
½ teaspoon pepper
½ teaspoon garlic powder
1 teaspoon olive oil
½ lemon, juiced
1 tablespoon olive oil
Burger Toppings
Whole wheat burger buns
Tomato
Butter lettuce
Red onion
Avocado
PREPARATION
1. In a food processor, combine chickpeas, oats, carrots, red onion, egg, salt, pepper, garlic powder, and olive oil. Blend just until combined.
2. Add lemon juice and blend again until well-combined.
3. Scoop the mixture using a ⅓ cup measuring cup and form patty in your hands.
4. Heat a tablespoon of olive oil over medium-high heat. Cook the patty 4-5 minutes on each side, or until golden brown.
5. Assemble with your favorite burger toppings.
6. Enjoy!