These Rainbow Heart Cookies Will Blow Your Mind
These cookies from Eugenie Kitchen are the perfect dessert to share with bae.
by
,
Real Talk: The ultimate way to show someone you care is with cookies.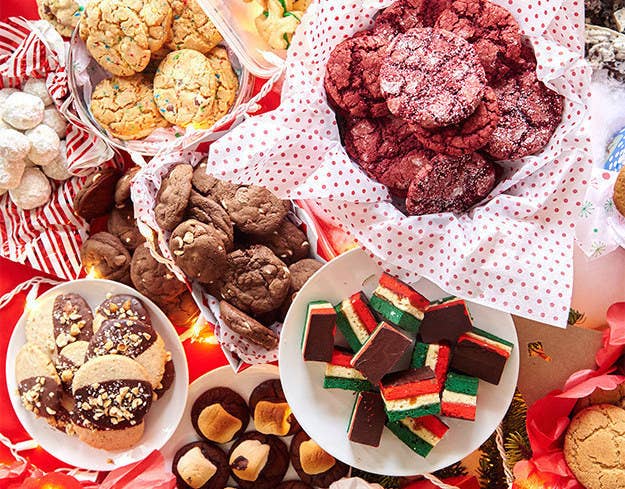 So surely the best kind of cookies are bathed in a colorful rainbow of sprinkles...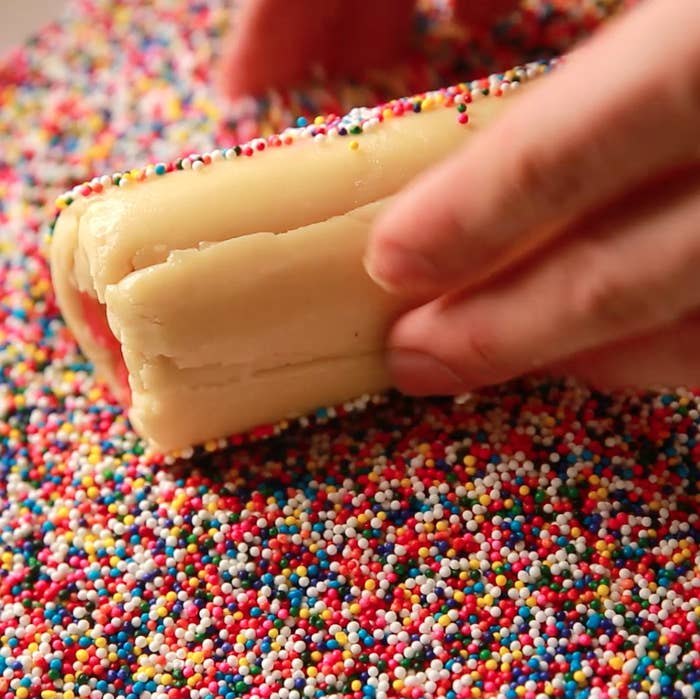 ...with a surprise RAINBOW HEART inside!!!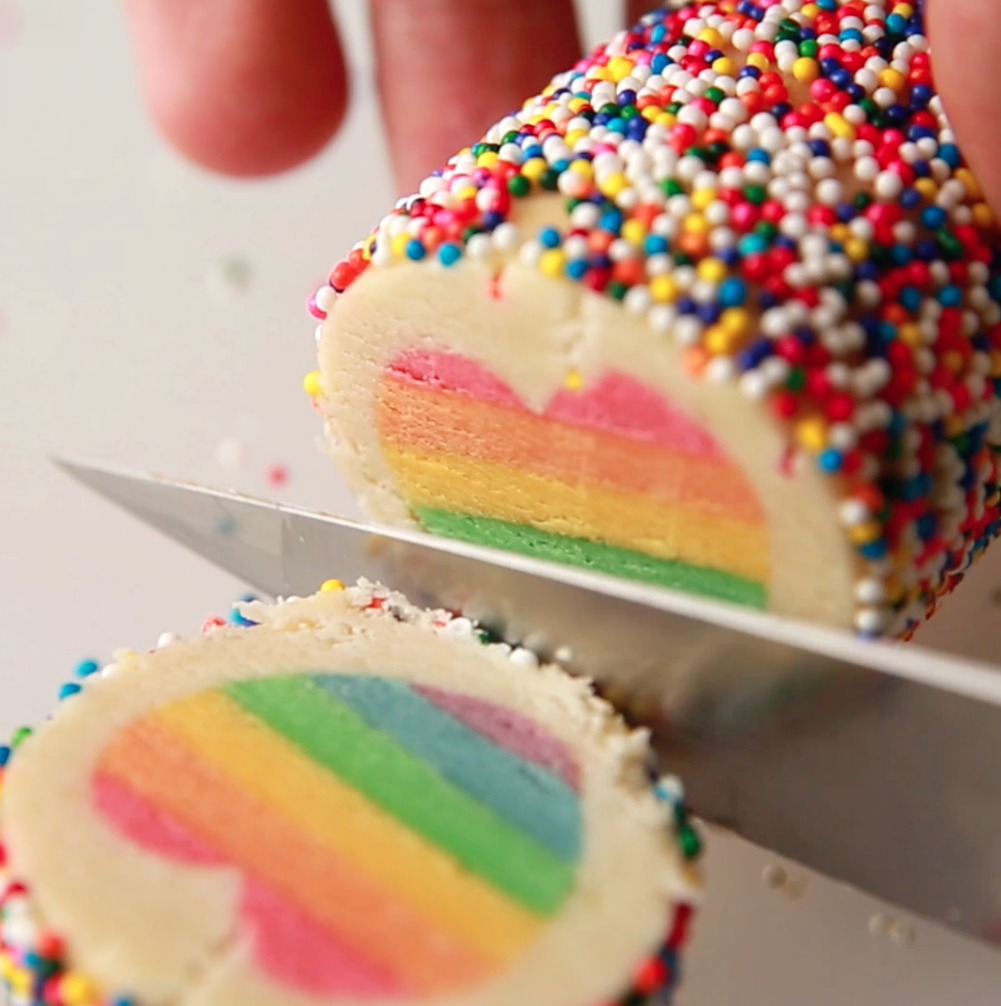 I won't lie and tell you they're easy. But, they're absolutely doable, if you have a little time (and a little food coloring).
First you make a cookie dough. Then you divide it up and dye half of it with six different kinds of food coloring.

Then, you roll out the colored balls of dough and stack them on top of one another, with simple syrup brushed in between to help things stick.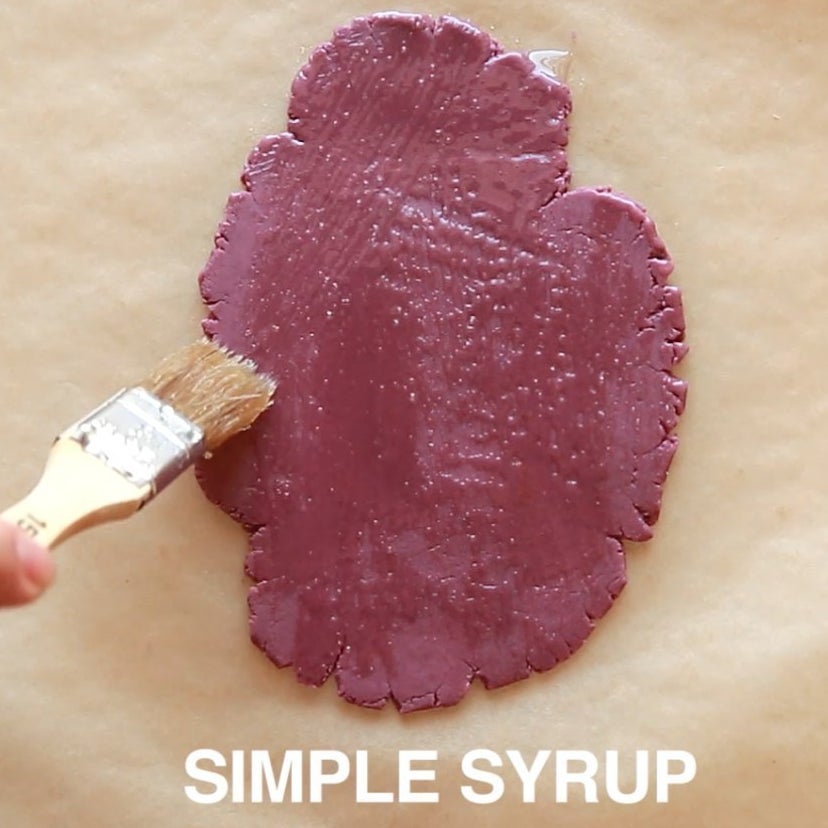 Next, cut off any ragged edges to make a big rectangle, then cut it into smaller rectangles.
Now is when things really start to take shape. Use a small heart cookie cutter to cut your rainbow hearts.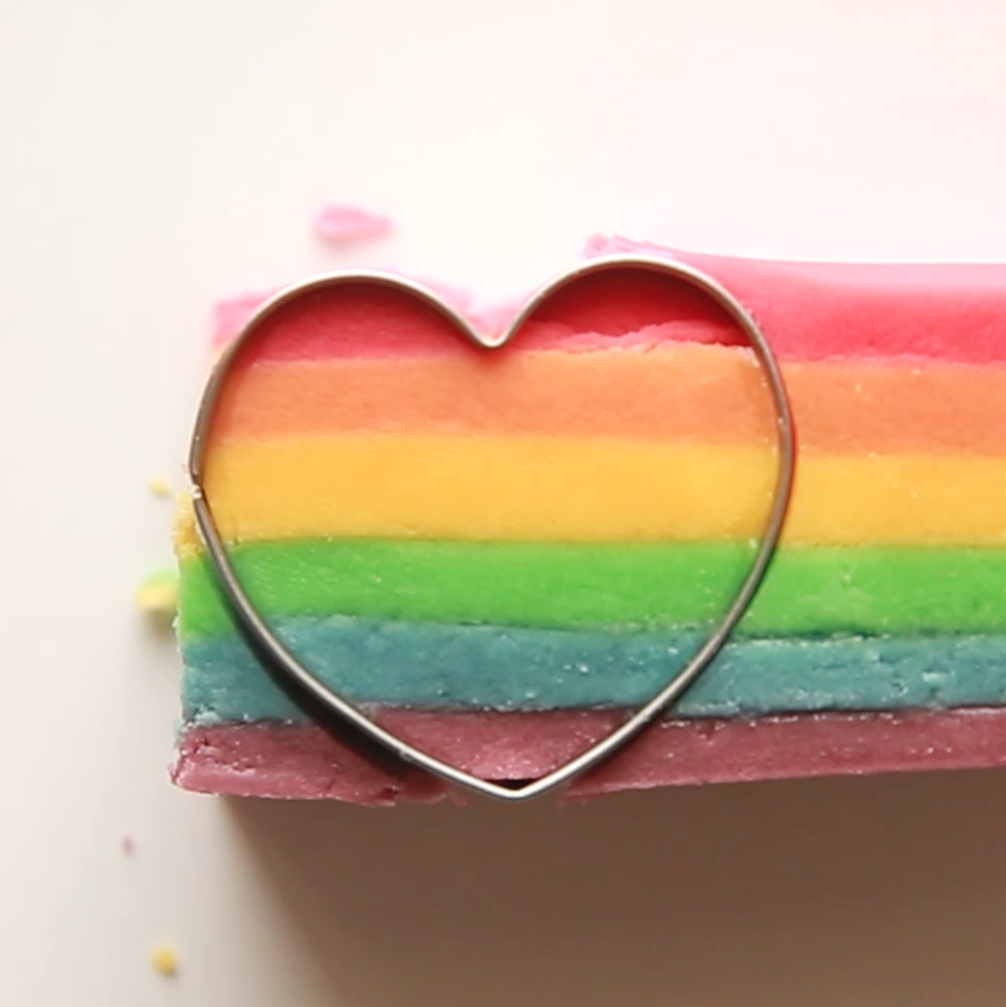 Stack the cutouts on top of one another, so that they form a long, heart-shaped tube.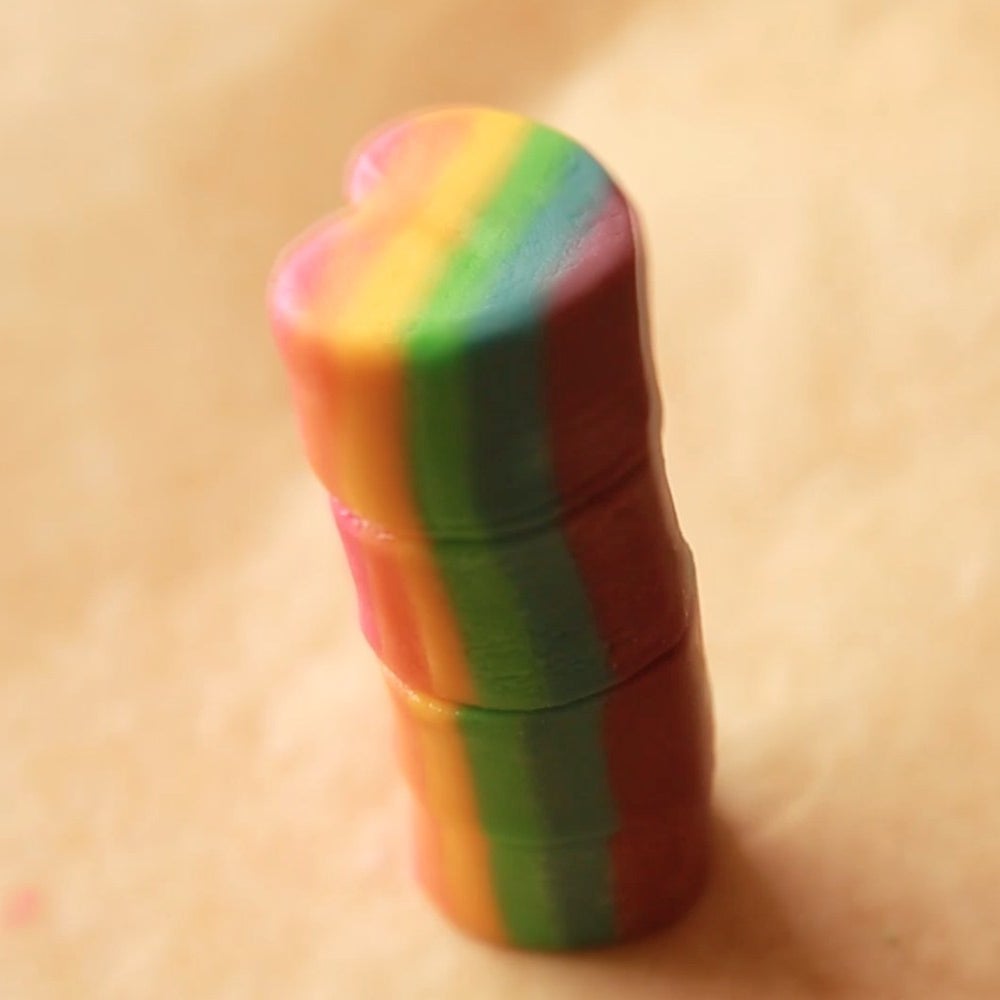 Encase the heart tube in a layer of regular old cookie dough and brush everything with more simple syrup.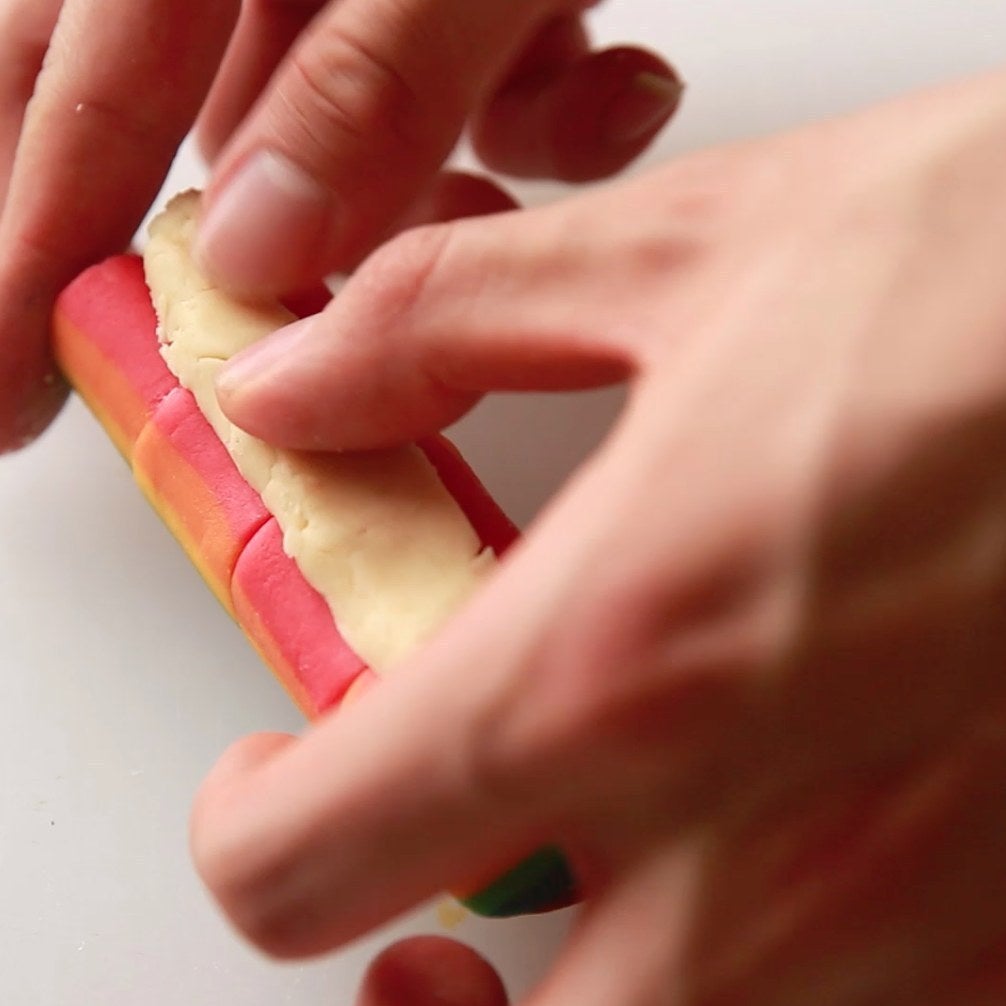 Roll the whole thing around in a plate of sprinkles so that the outside is totally coated.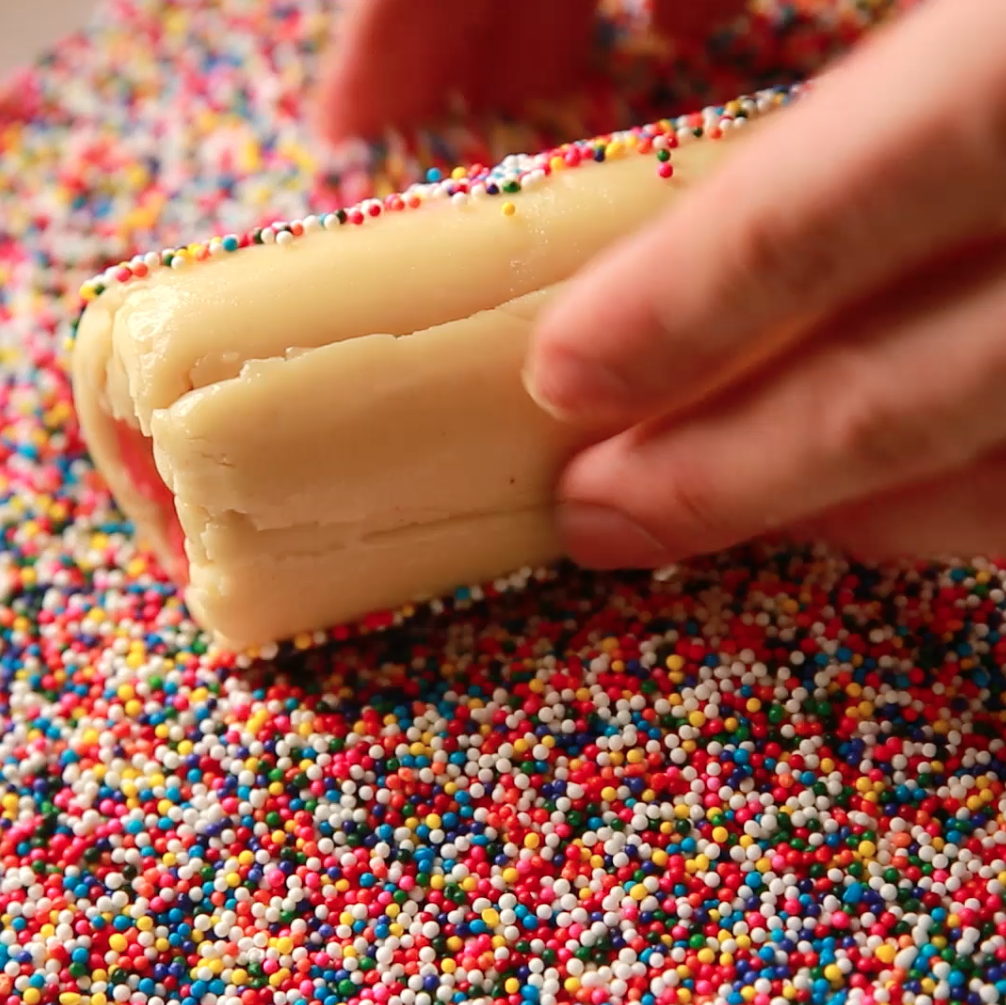 Spread the cookies out on a cookie sheet, and bake!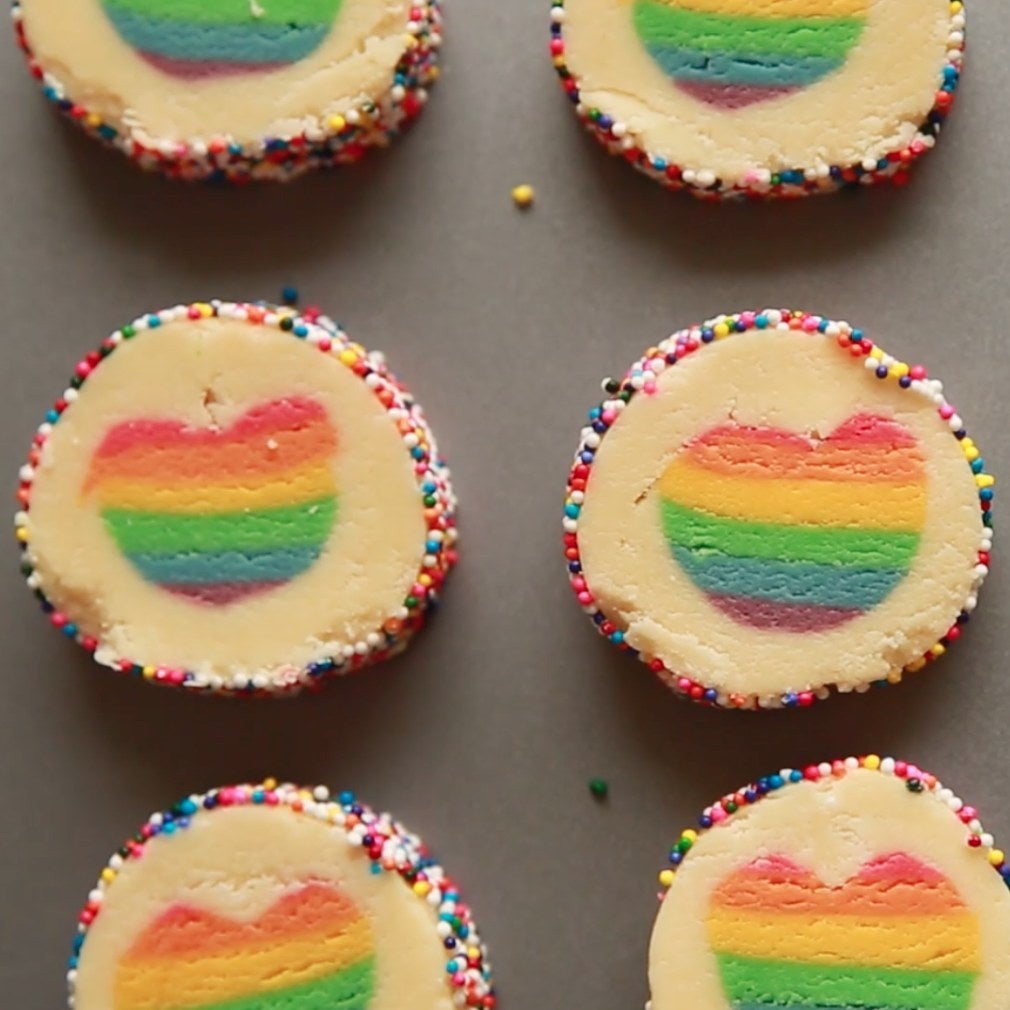 CORRECTION: These cookies are the creation of Eugenie Kitchen. An earlier version of this post mistakenly failed to give her credit for their recipe; we apologize for not realizing they didn't originate from the minds of BuzzFeed producers!