These Gatorade Jell-O Shots Are The Most Important Football Snack Of All Time
A very ~on theme~ way to get turnt at your Super Bowl party.
by
,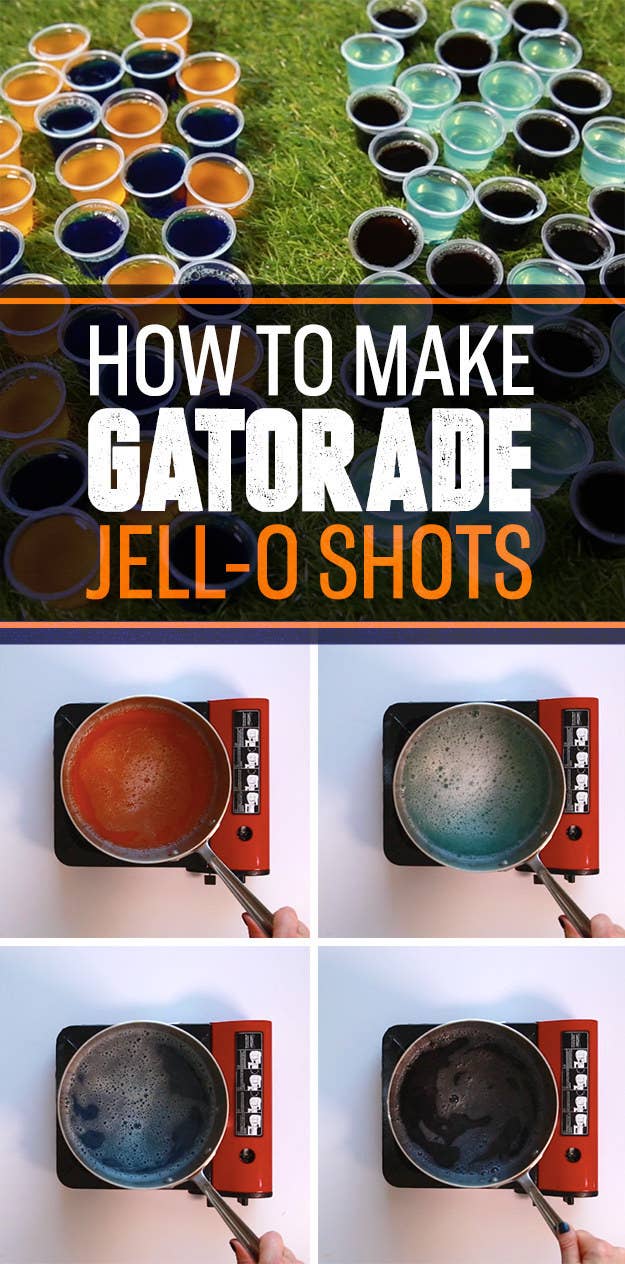 When it comes to hosting a Super Bowl party, there are a few different ways you could go W/R/T adult beverages. Some people go cute.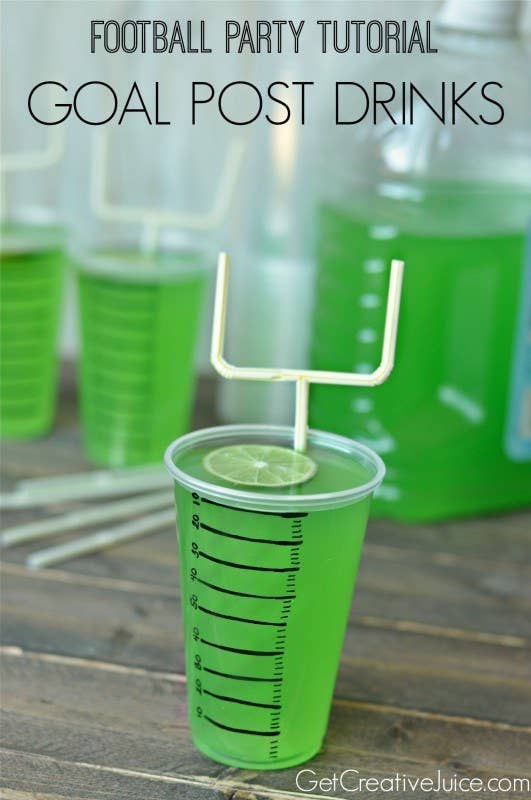 But, winners? Winners go Jell-O shot.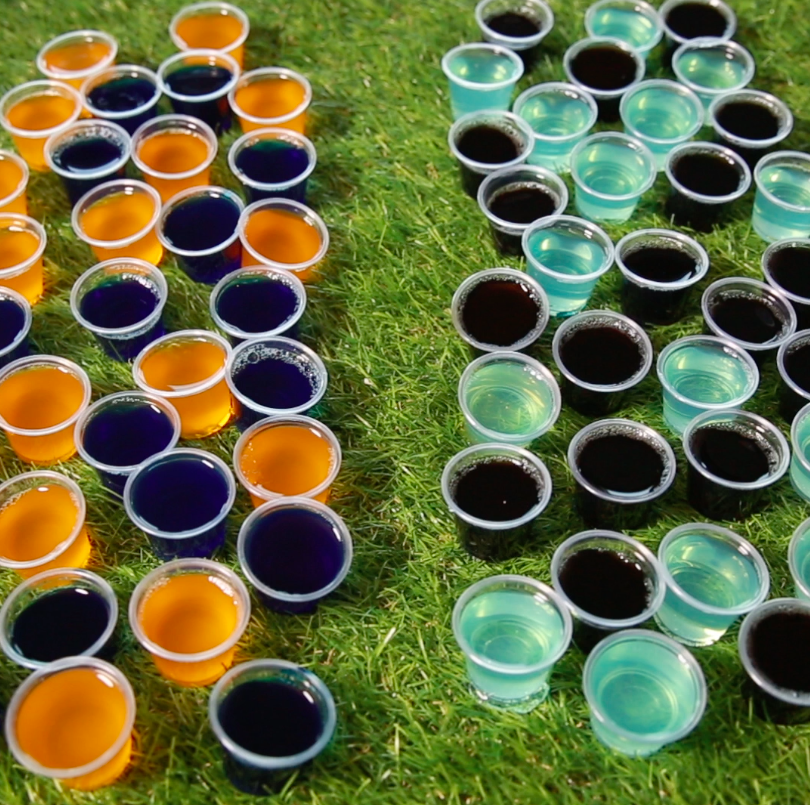 If you choose to accept the always-worth-it undertaking that is Jell-O shots, you can even go so far as to make them in the colors of this year's Super Bowl teams.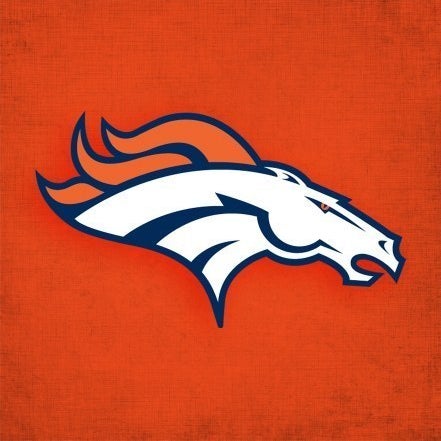 And obviously, Jell-O shots served at a Super Bowl party should be made with Gatorade.
Conveniently available in this year's Super Bowl teams' colors.
HERE'S HOW TO MAKE THE JELL-O SHOTS:
Pour 3 cups Gatorade into a medium pot over high heat and bring it to a boil.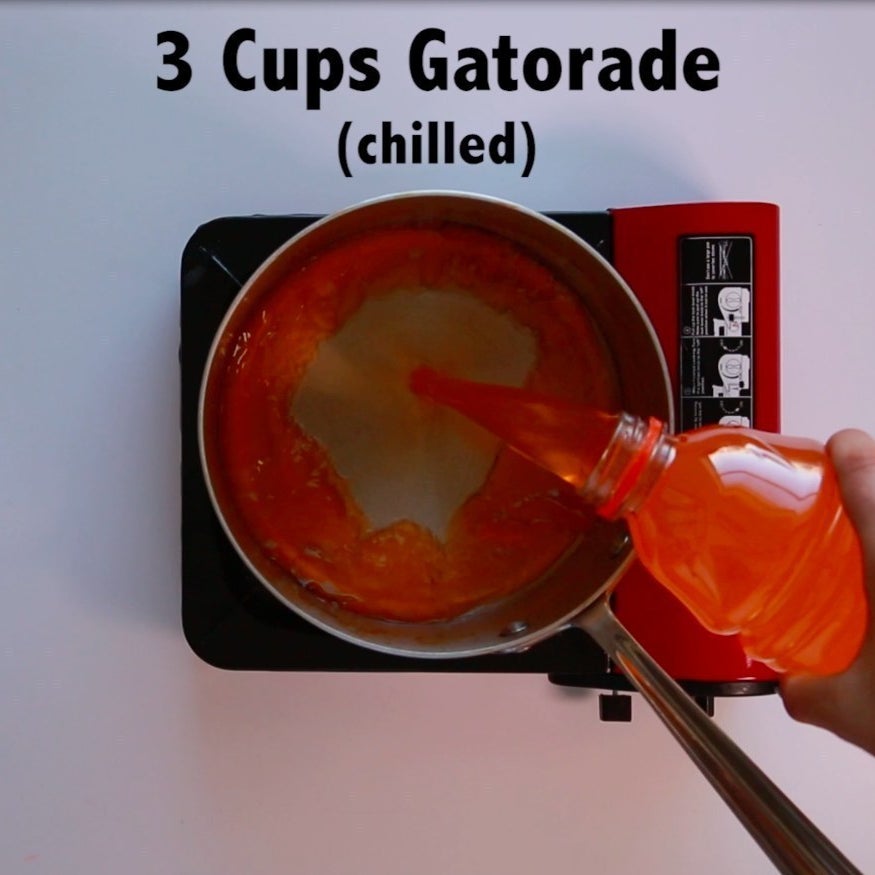 The Gatorade will be chilled because you're using another 1 1/2 cups from the same bottle again later to help cool down the liquid before you add the alcohol. So, you're not chilling Gatorade just so that you can boil it; you're chilling it so that the remaining 1 1/2 cups will be cold enough to cool the liquid and keep it from killing the booze.
Turn the heat off and add an ounce of unflavored gelatin. Whisk until the gelatin is fully dissolved.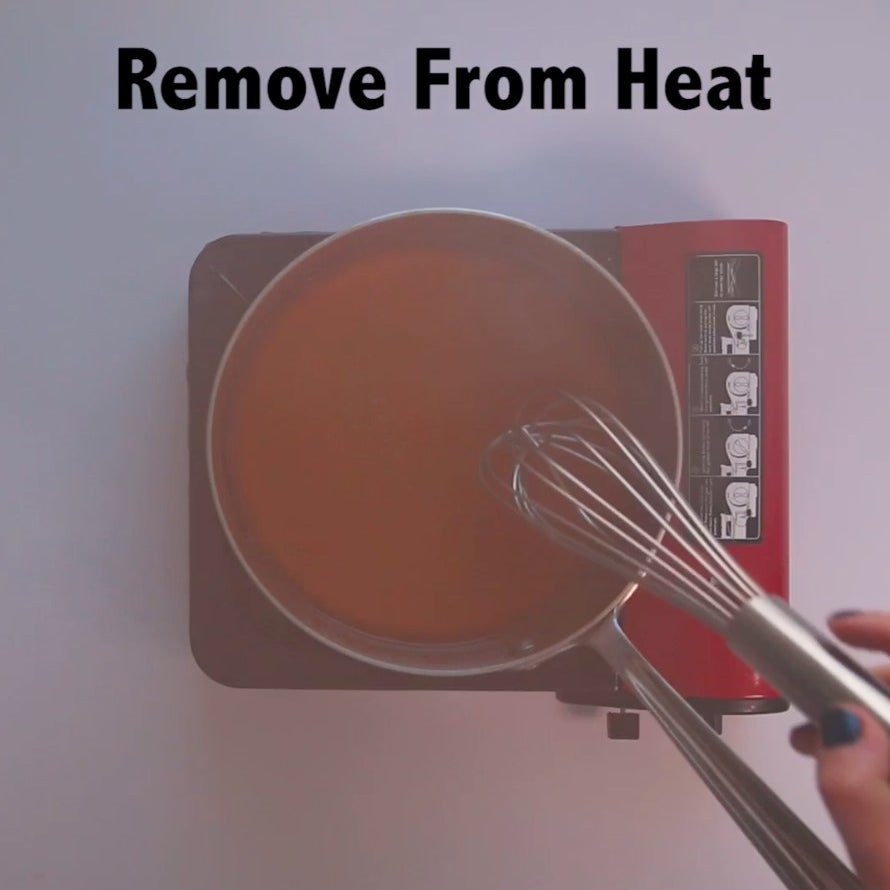 Repeat with as many colors as you want to make.
(You'll need to add 10 drops of black food coloring to get black Jell-O shots.)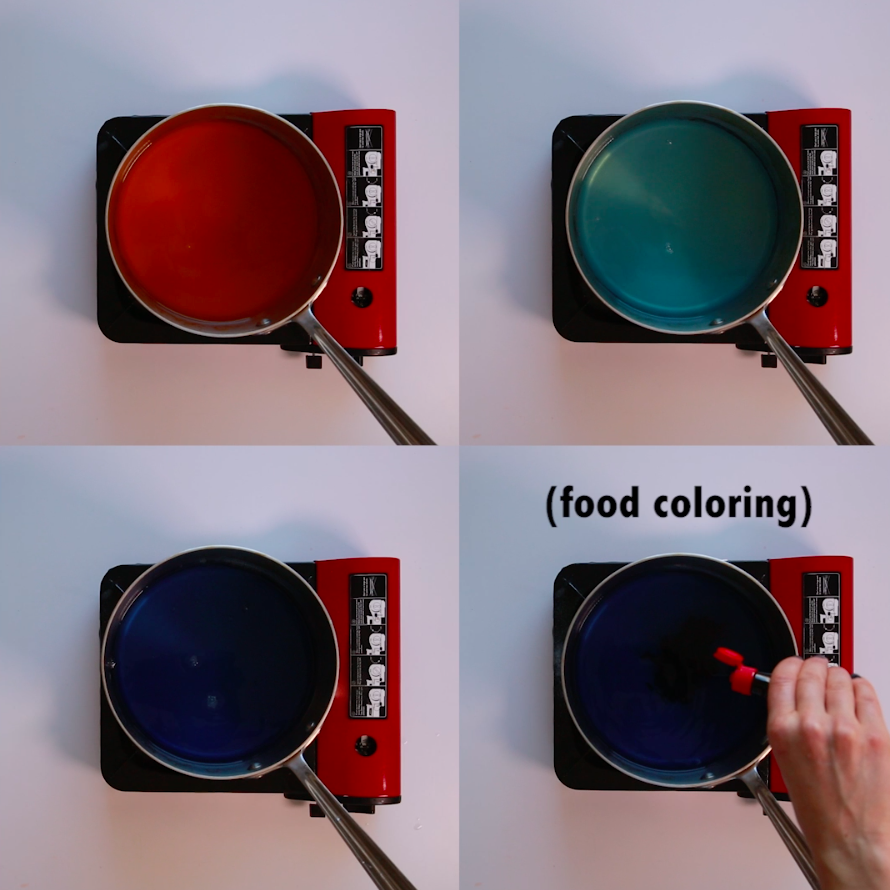 Add 1 1/2 cups of cold Gatorade to each bowl.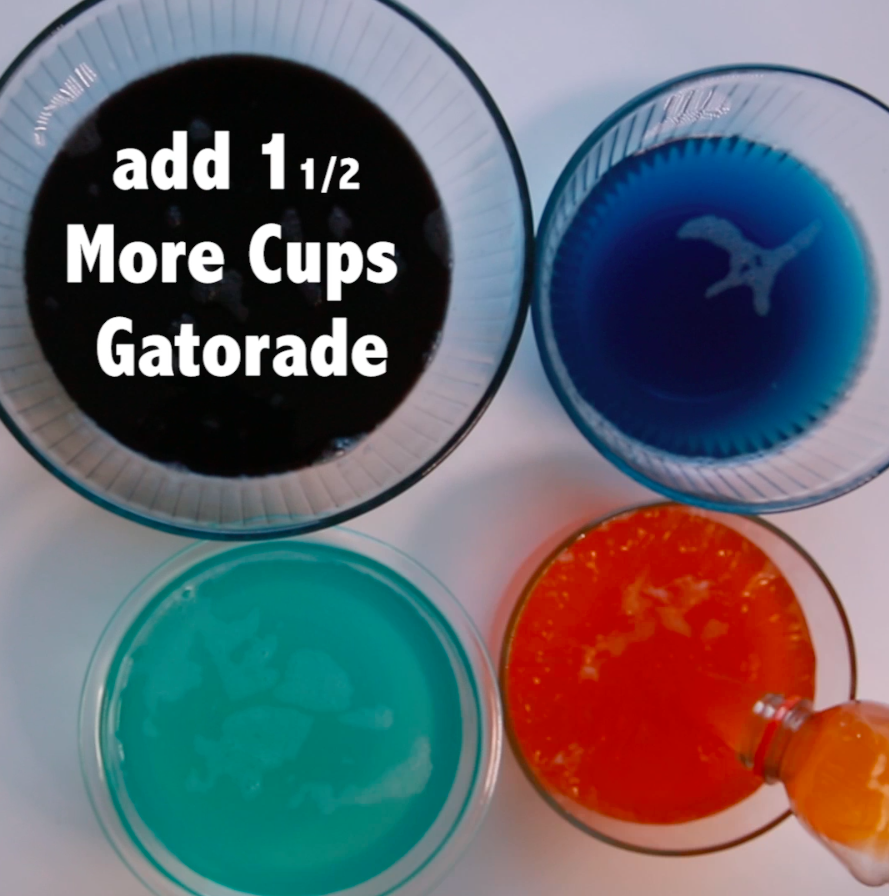 Then add 1 1/2 cups vodka to each bowl.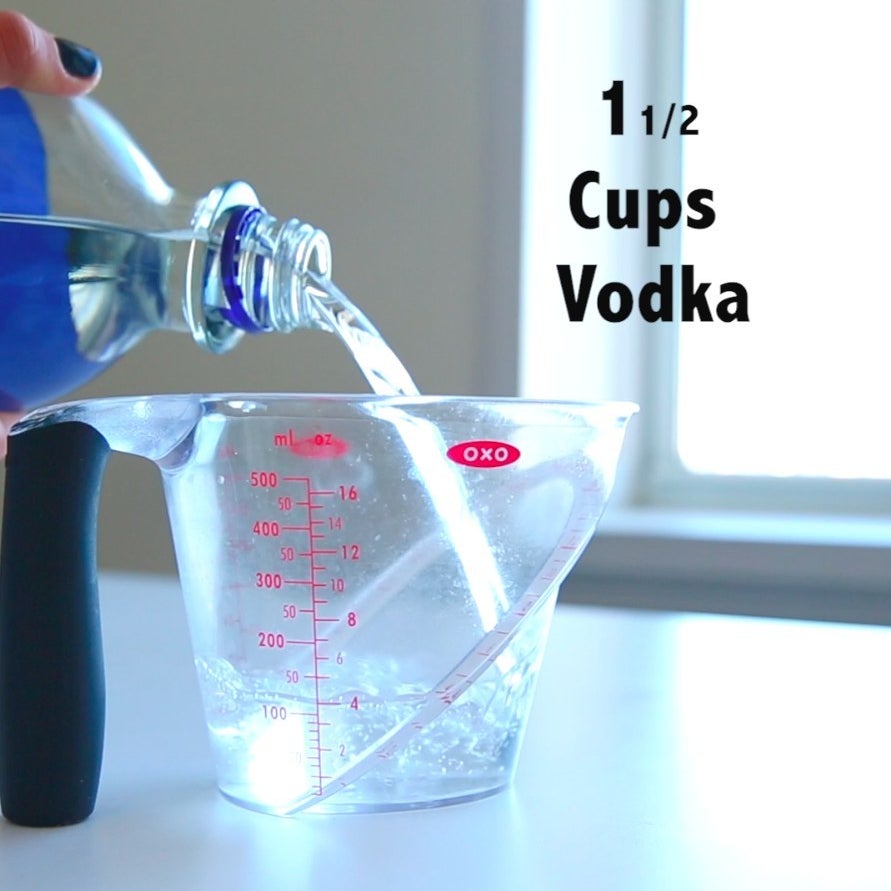 Pour the liquid into shot glasses.
Refrigerate for 3 to 4 hours, until set.
Arrange accordingly. And... GO.
Gatorade Jell-O Shots
Makes about 45 1-ounce shots
Recipe by Christine Byrne
We made 4 batches of shots using different Gatorade flavors so that each of the Super Bowl team's colors were represented. To make the black Jell-O shots, we added 15 drops of black food coloring to dark blue Gatorade as it heated.
INGREDIENTS
4½ cups Gatorade, chilled
1 ounce unflavored gelatin (4 envelopes)
1½ cups vodka
PREPARATION
Bring 3 cups Gatorade to a boil in a small saucepan. Remove the pan from the heat and add the gelatin, vigorously whisking the mixture until all the gelatin has dissolved. Add the remaining 1½ cups chilled Gatorade and whisk the mixture until it cools to room temperature. Add the vodka and whisk to combine.
Place shot glasses (we used these) on a large rimmed baking sheet or a large, shallow plastic container. Fill the shot glasses with the liquid and refrigerate until set, 3 to 4 hours. Serve chilled.
For more great recipes, videos, and snack ideas, follow BuzzFeed Food on Facebook and Instagram.