Ice cream sandwiches rock.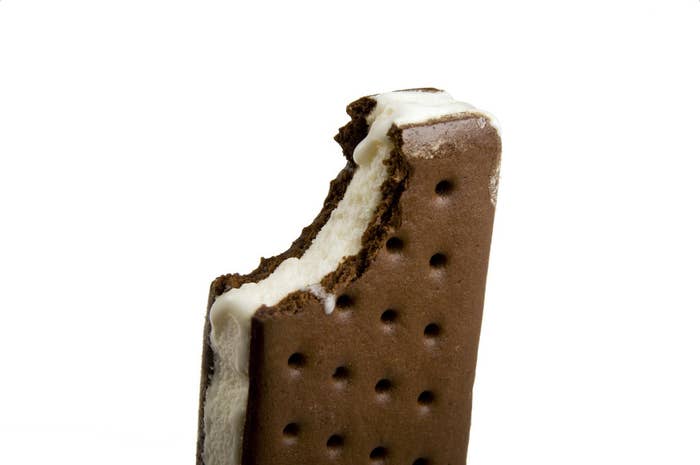 The best thing about them is that there are literally no rules. Ice cream between Ritz crackers? Yes.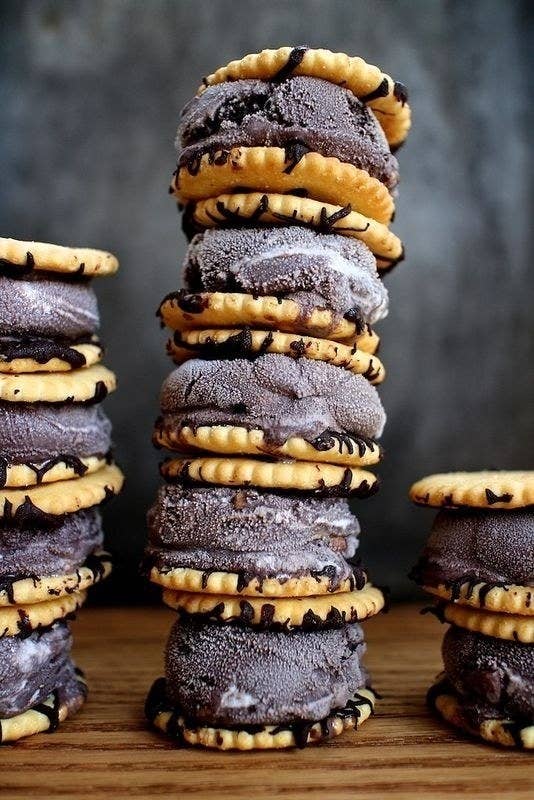 Sandwiched between gooey brownies? Yes.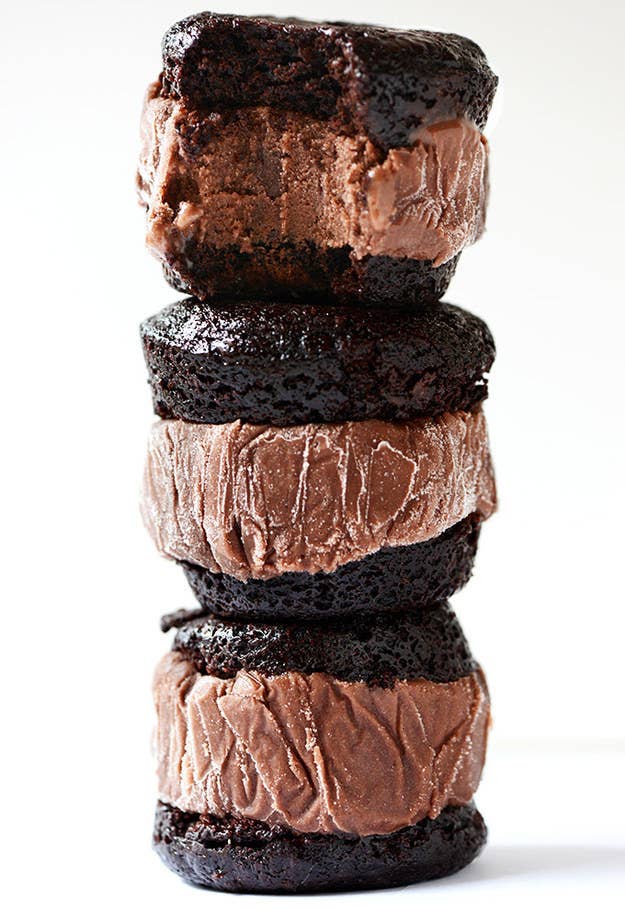 This BACON WEAVE ICE CREAM SANDWICH, though? This sandwich is The One. An ice DREAM sandwich, really.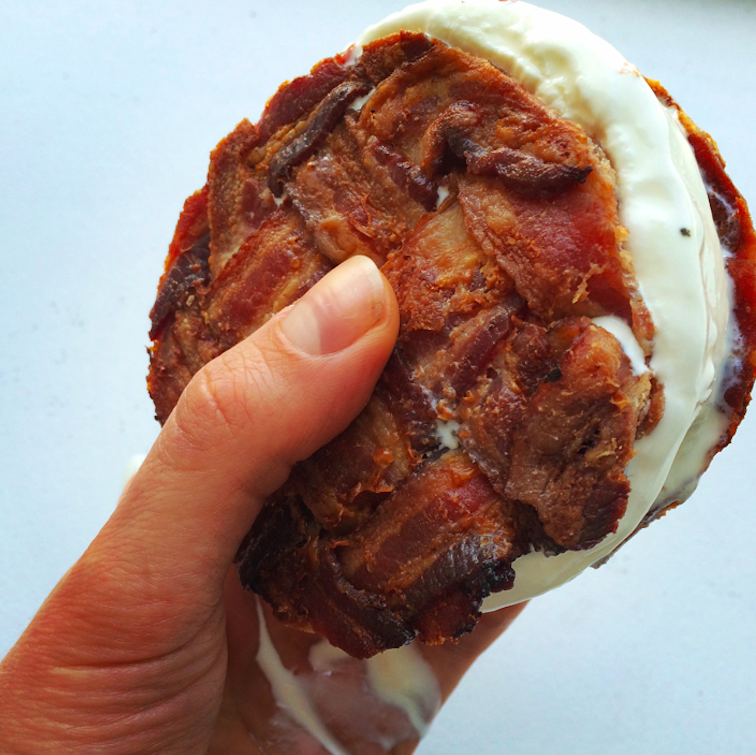 It was created by Nick from DudeFoods.com, who is a hero and a genius.
1.
To make it, you first have to make 2 bacon weaves. You'll need 16 bacon strips, total. Start by laying 4 strips of bacon down so that they overlap a little.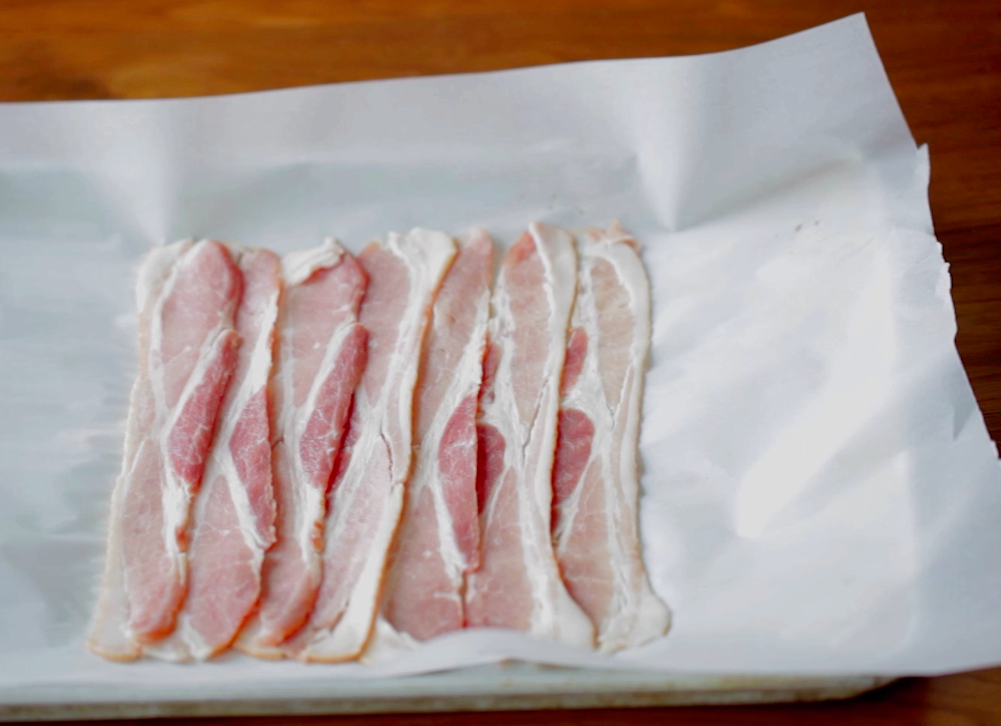 2.
Fold the end of EVERY OTHER bacon strip over just enough so that you can lay another bacon slice perpendicular to the other strips, laying on top of them.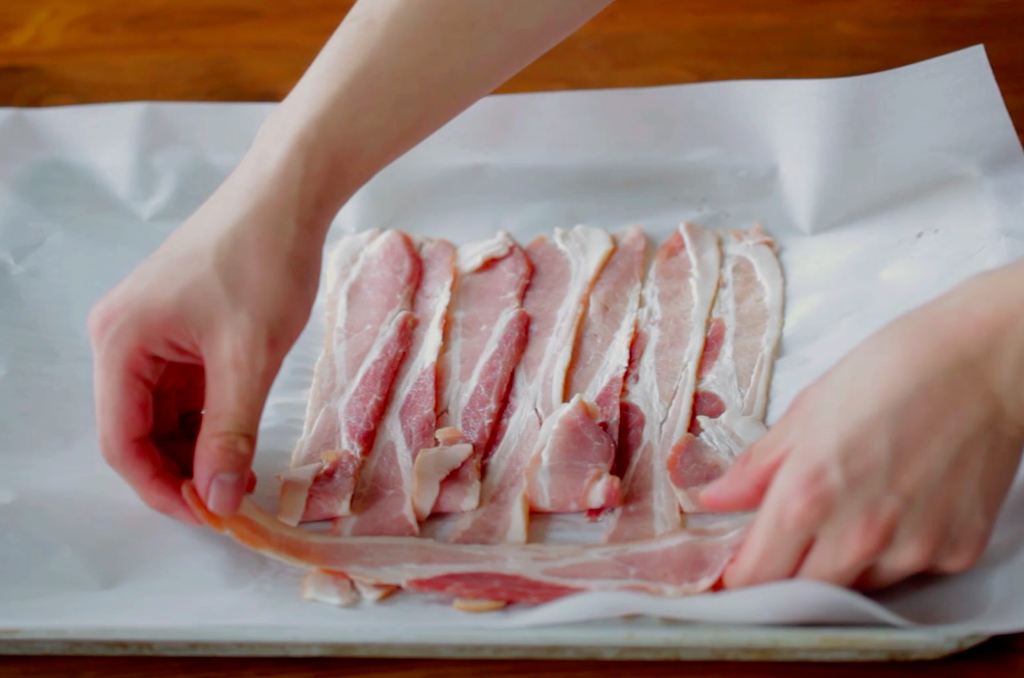 3.
Unfold the strips, to create a weave over the perpendicular strip.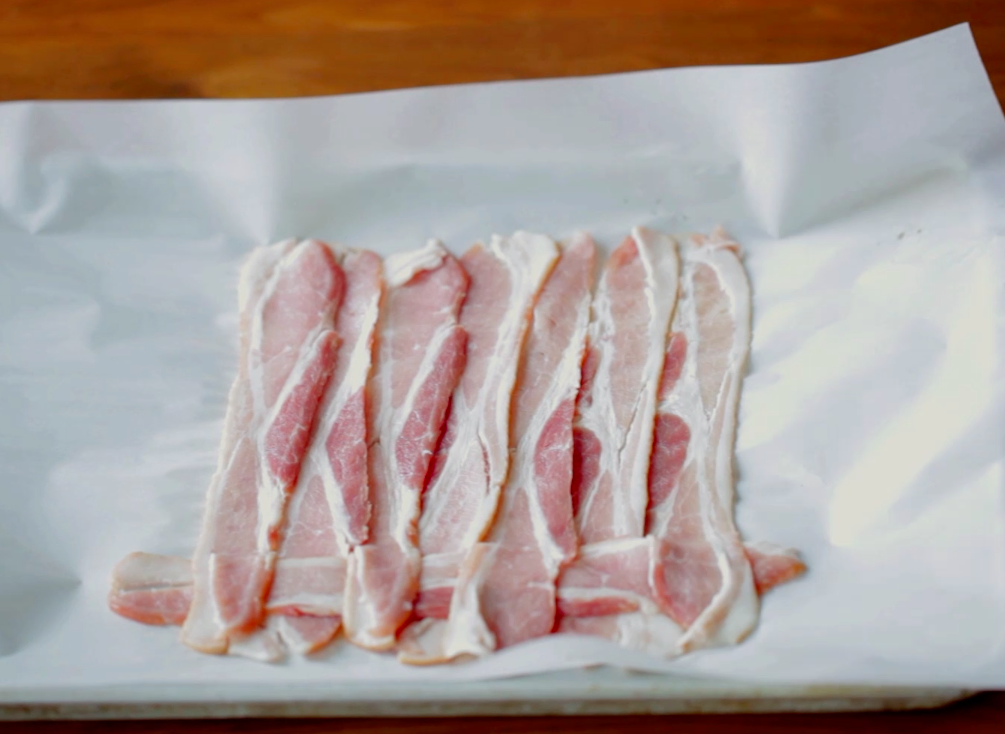 4.
Repeat, this time folding the other two bacon strips back. You need to alternate to get that ~weave~ pattern.
5.
Repeat, repeat, the end.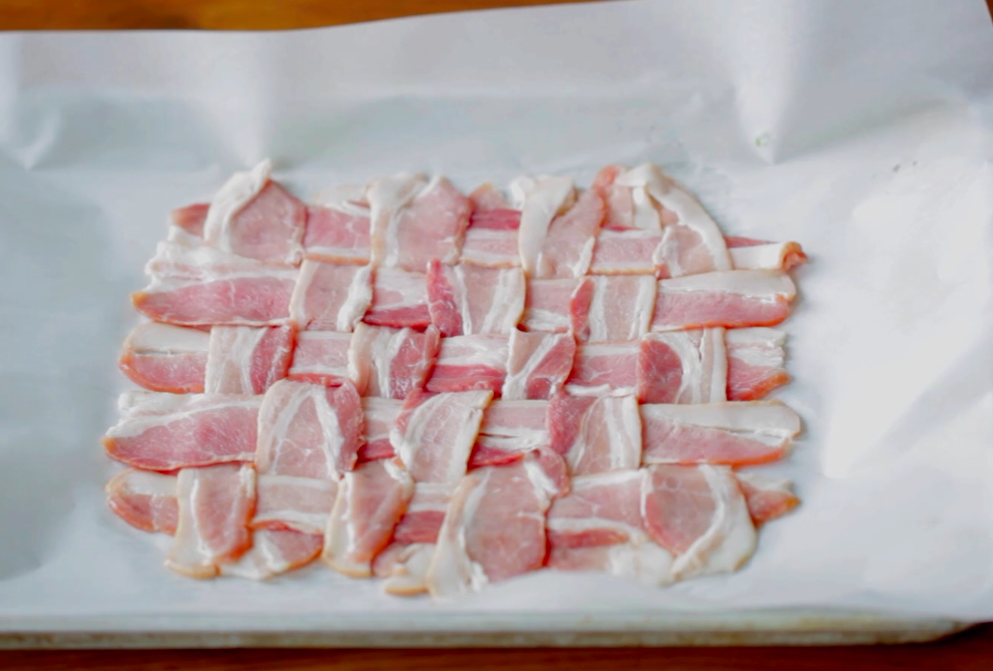 6.
Microwave the weaves one at a time for 3 minutes each, on a paper towel-lined plate with another plate on top of the bacon weave. The bacon will get nice and crispy.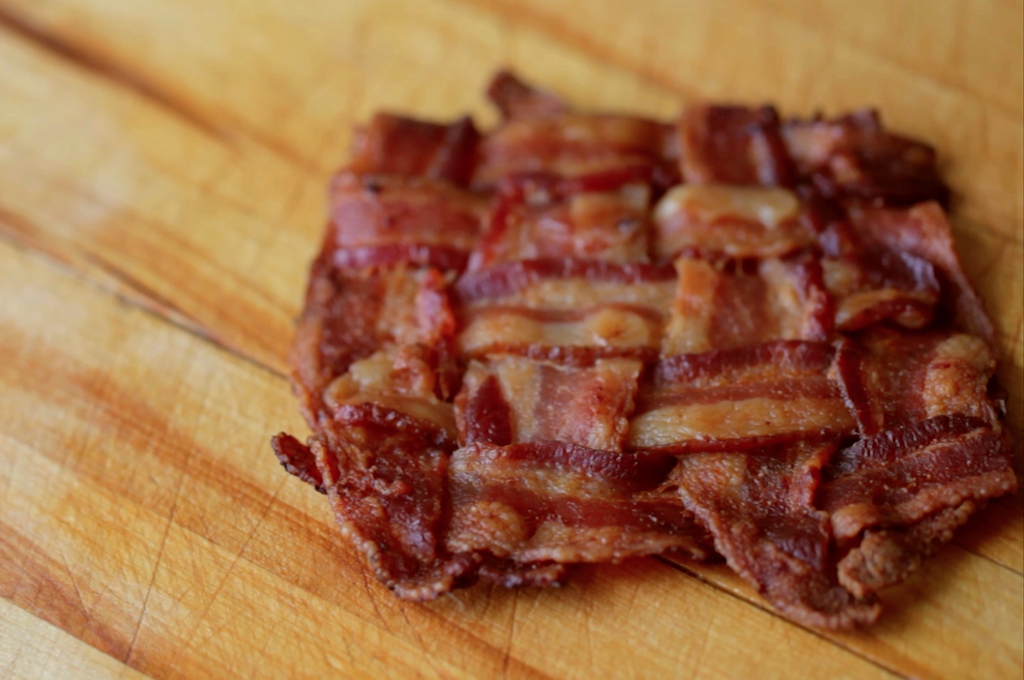 7.
Place a mug upside-down on top of the weave.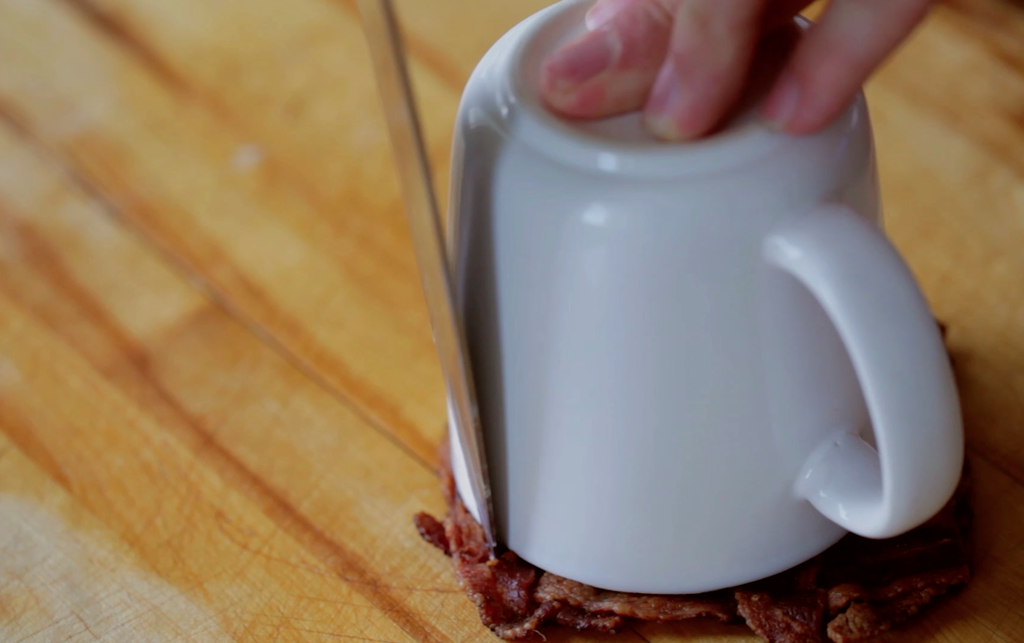 8.
Cut all the way around.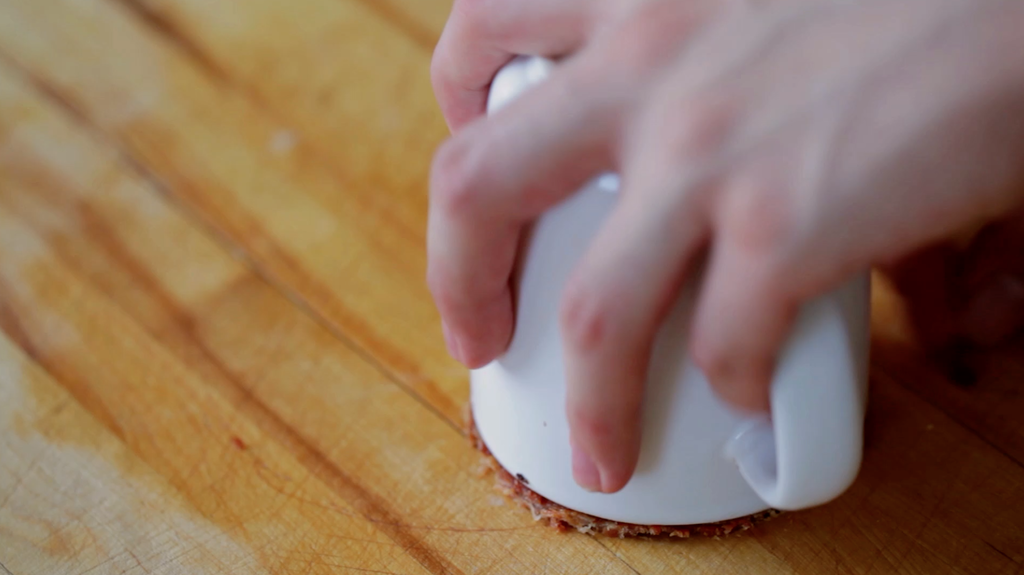 9.
VOILÀ! Repeat with the second weave.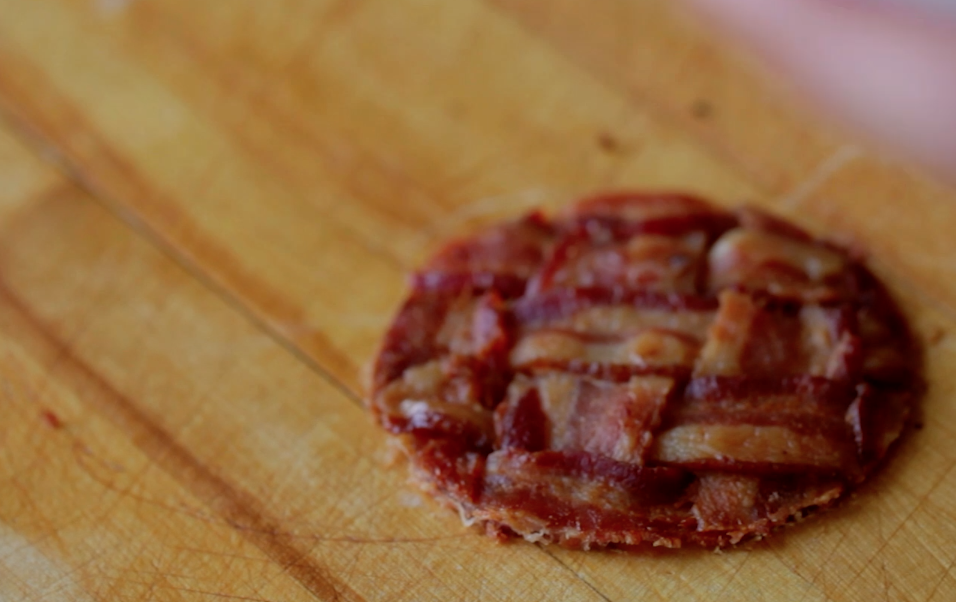 10.
For the ice cream, slice about 2 inches off of the bottom of the container, to create a round.
11.
Ice cream ---> weave.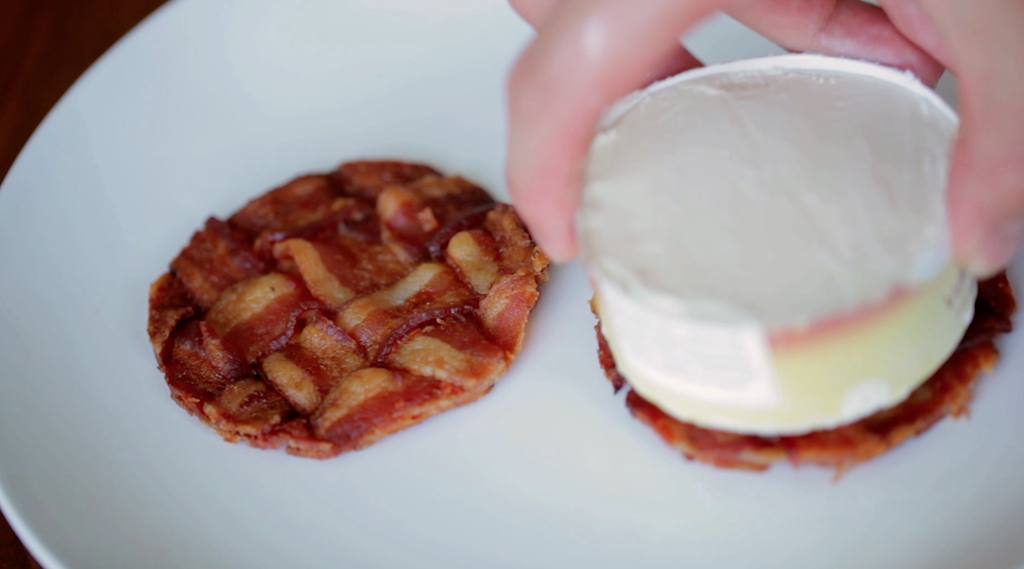 12.
Unpeel ice cream.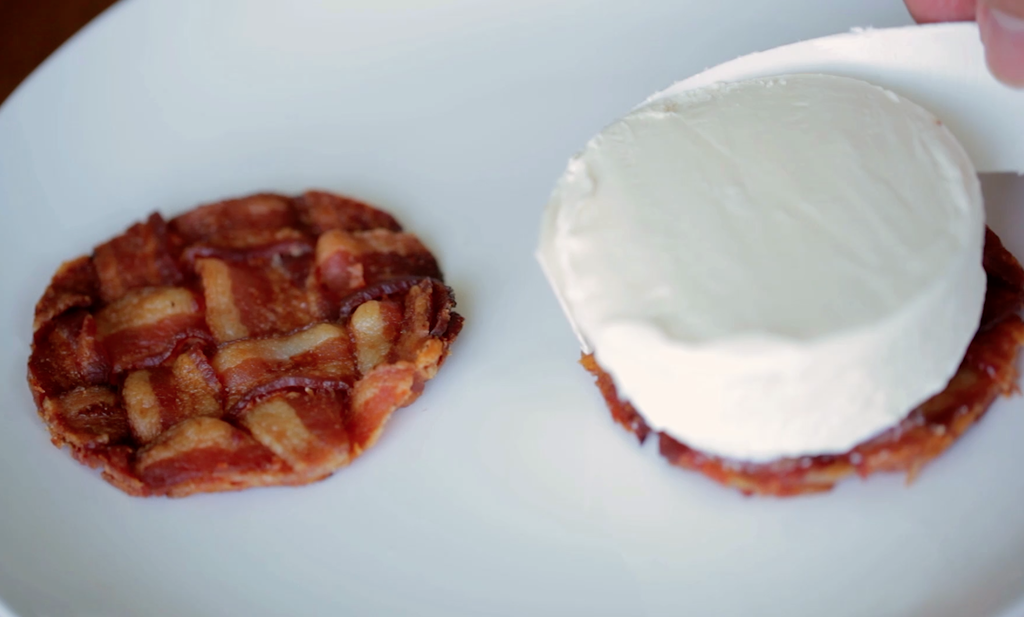 *DEEP BREATH* IT'S ABOUT TO HAPPEN.....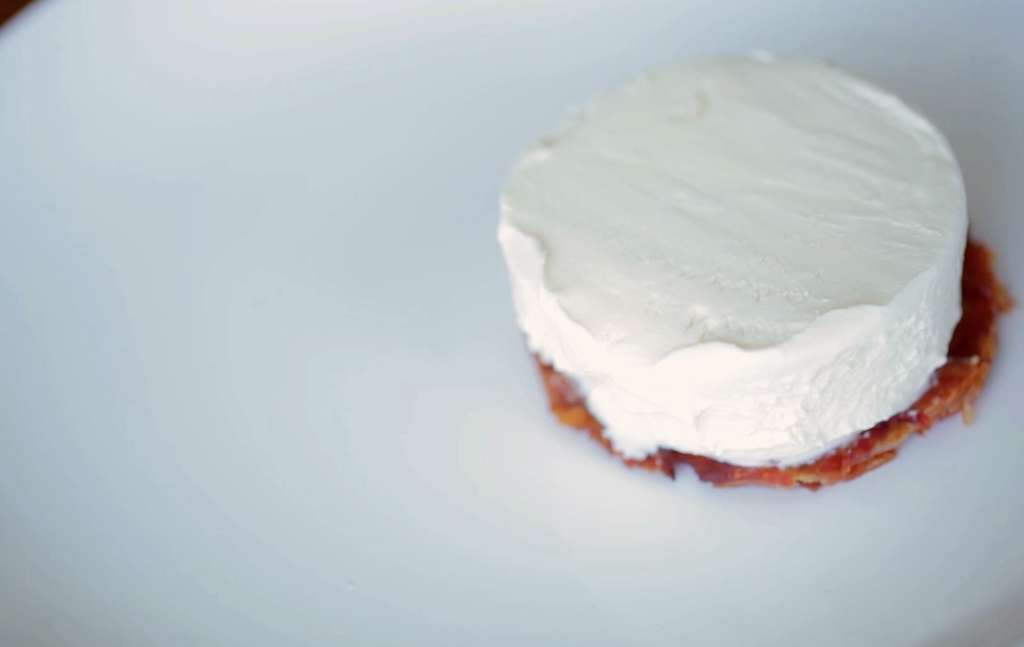 13.
Complete the sandwich.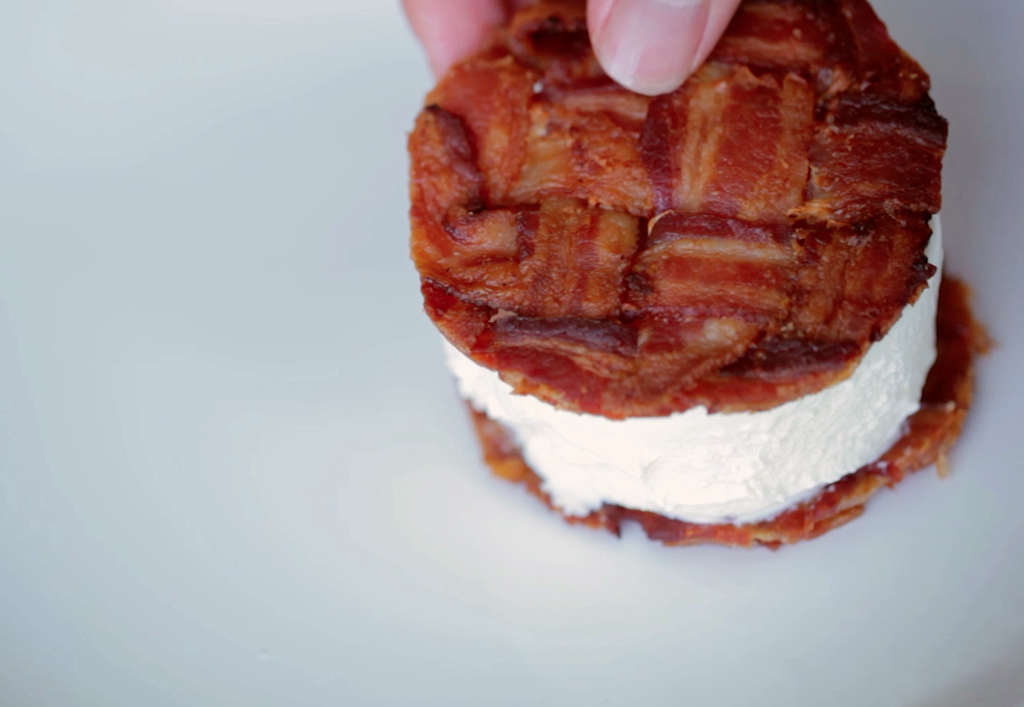 Can. You. Even?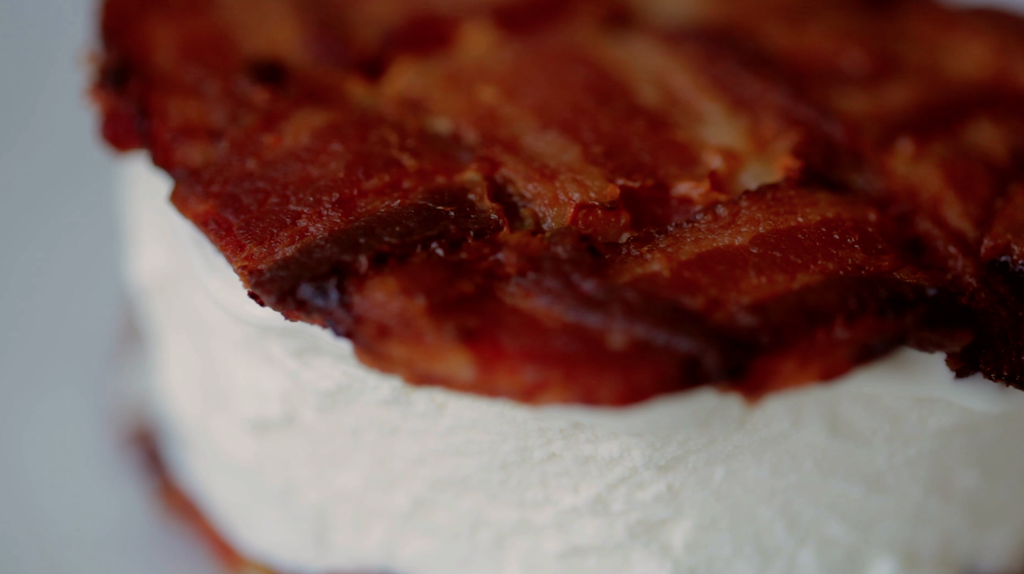 Stacking is recommended but not required. Eat immediately.