1.
Nenhuma aula de português vai ser capaz de ensinar alguém como ir ao médico no Brasil.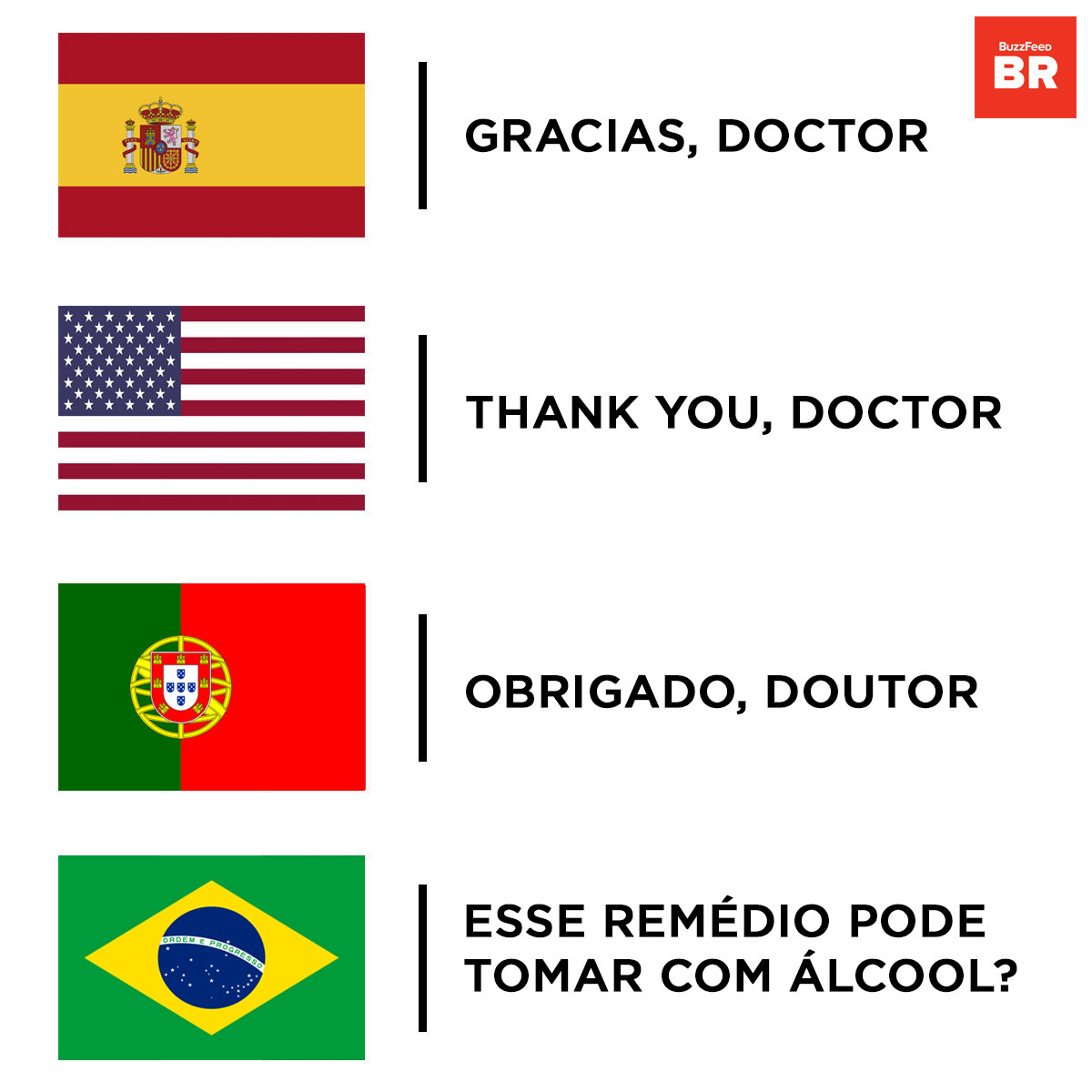 2.
E nem explicar que a gente não pede táxi, a gente pede favor.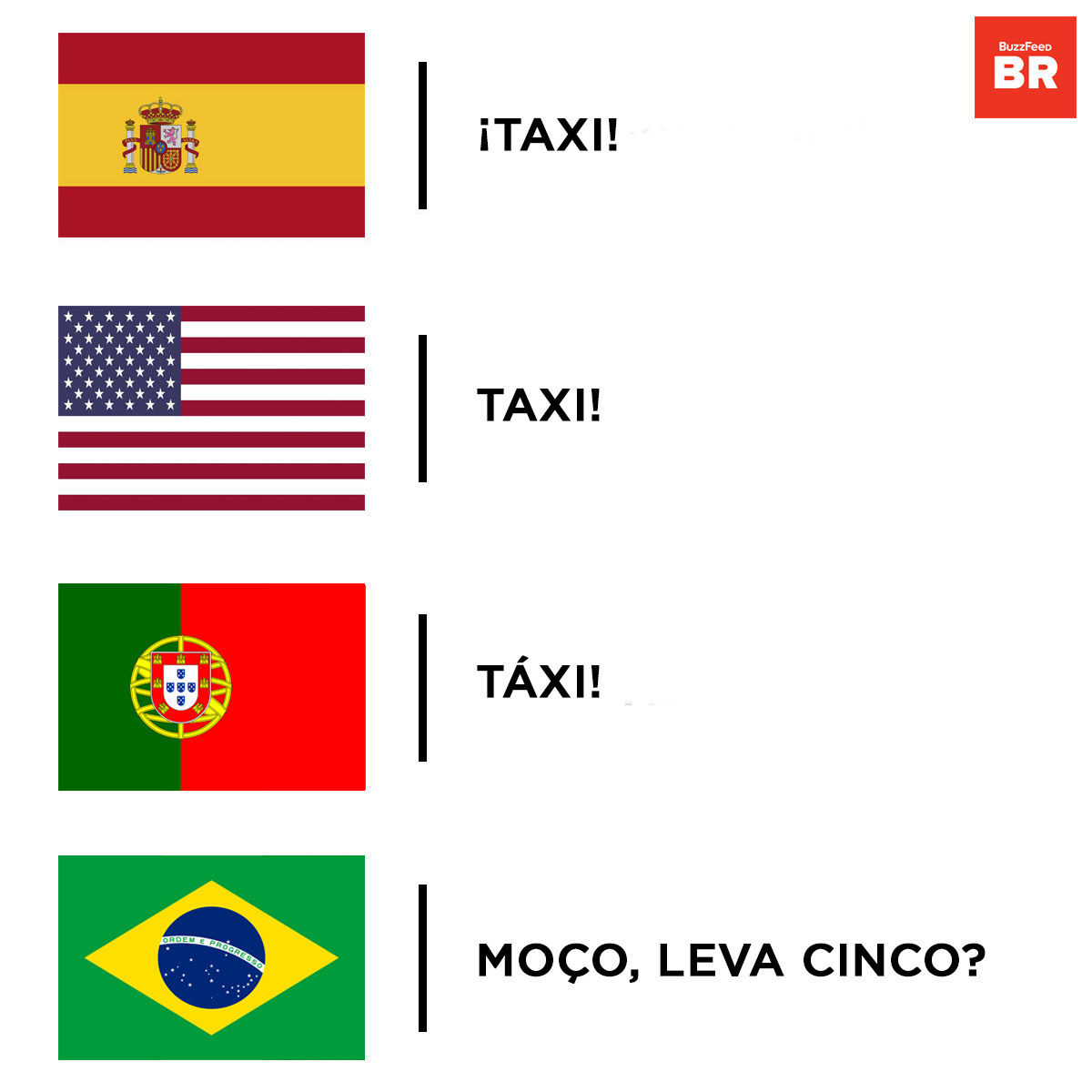 3.
Em português do Brasil não interessa saber o preço das coisas.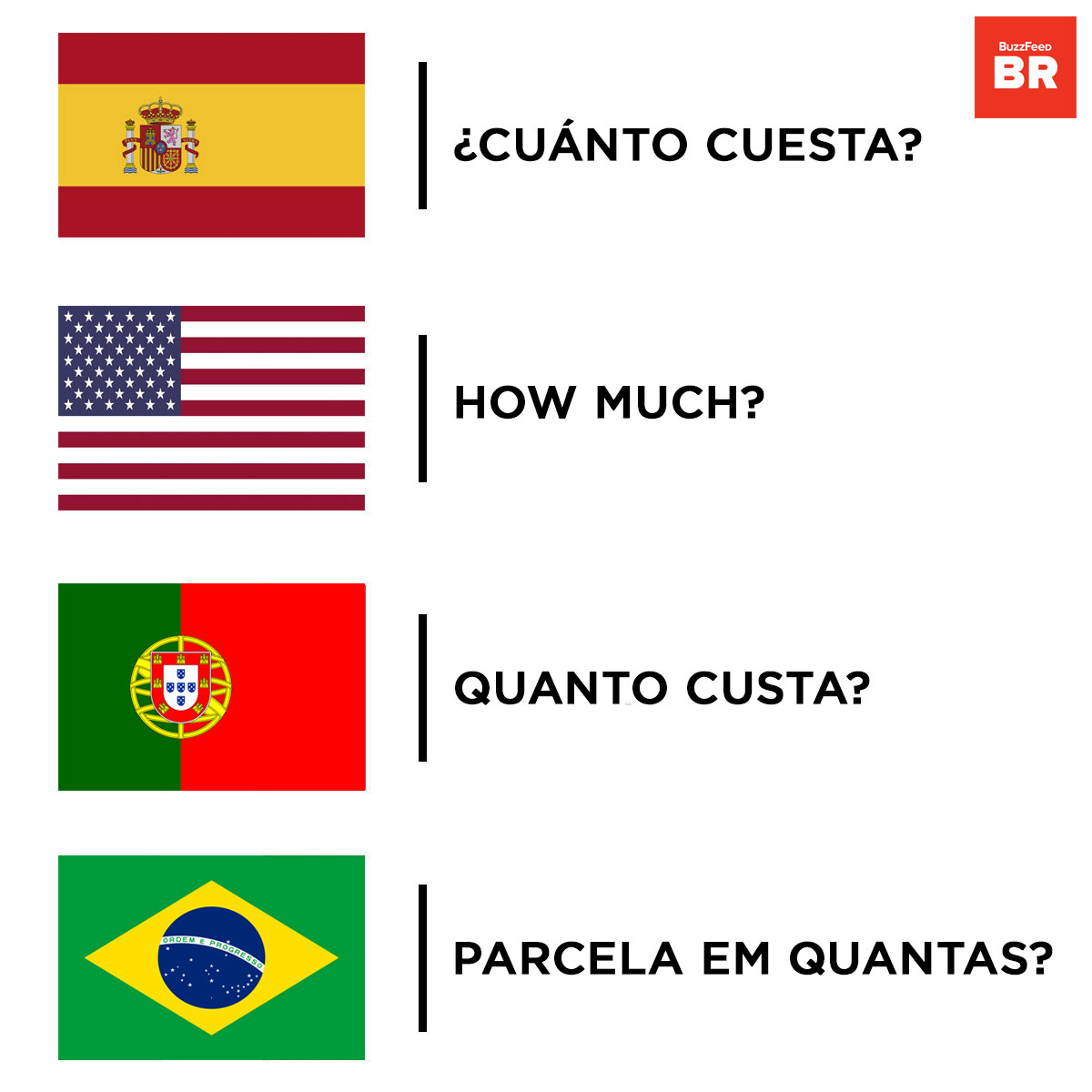 4.
E não tem cerimônia na hora de pegar o contato de alguém.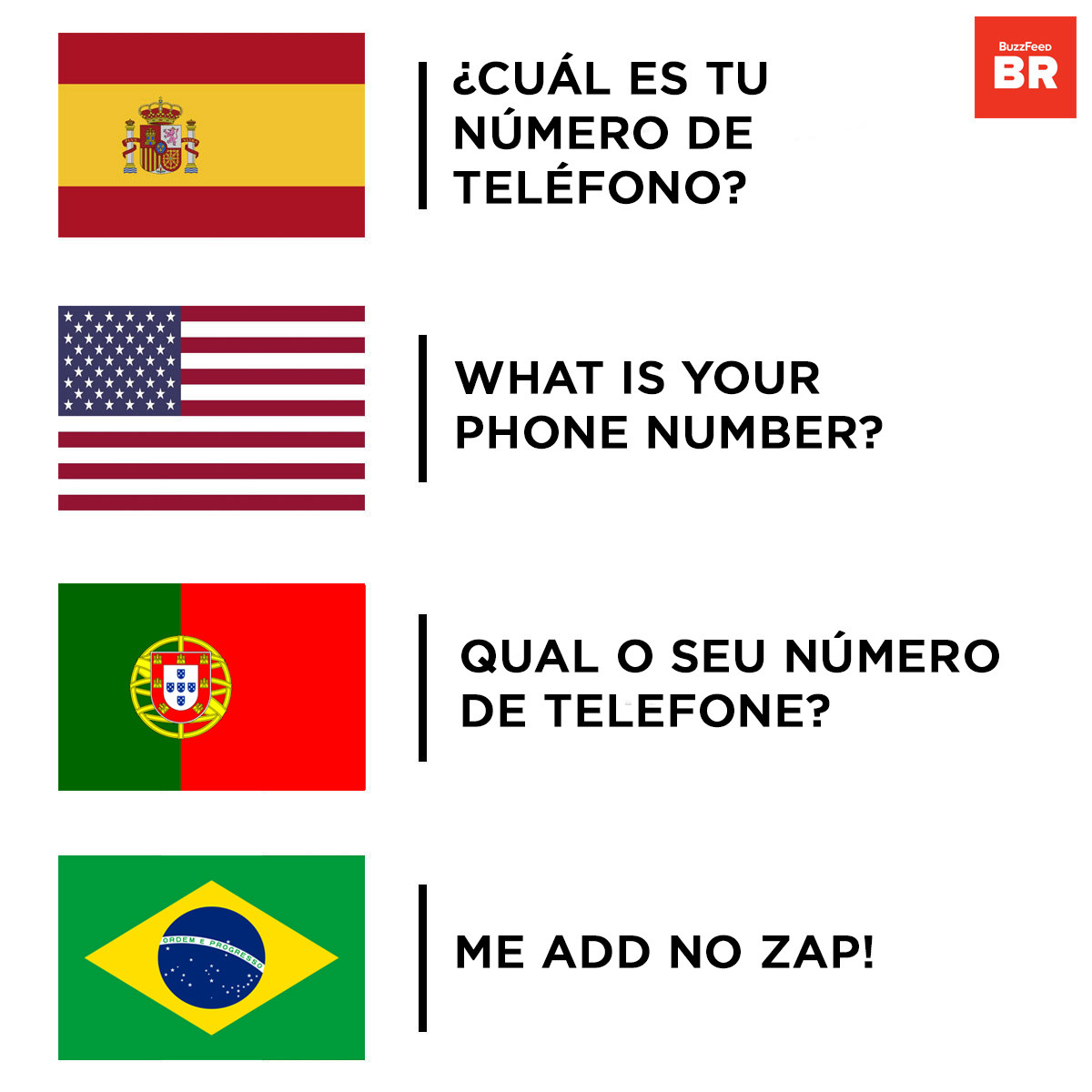 5.
O português brasileiro não sabe flertar, já chega chegando.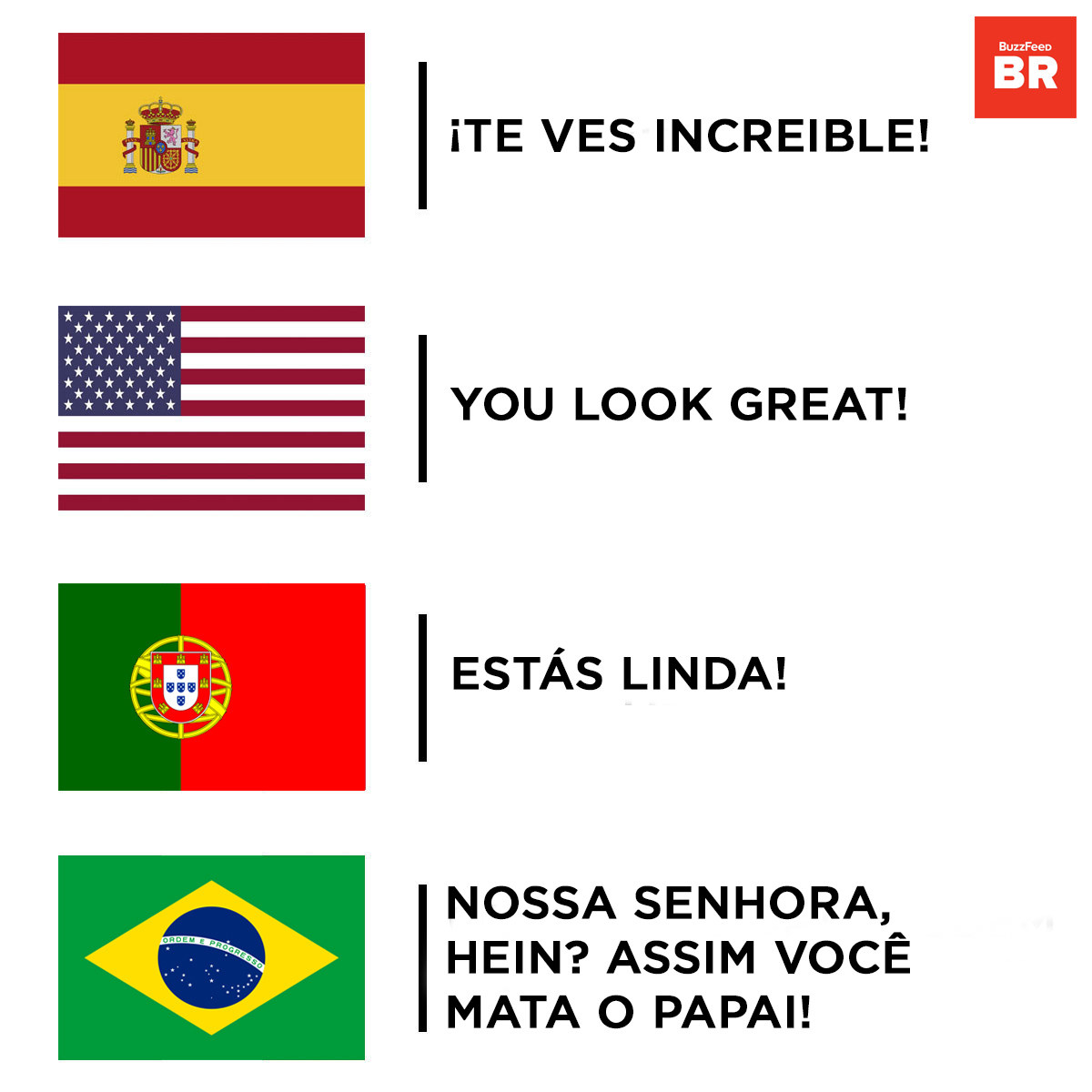 6.
A gente não manda convite para a festinha.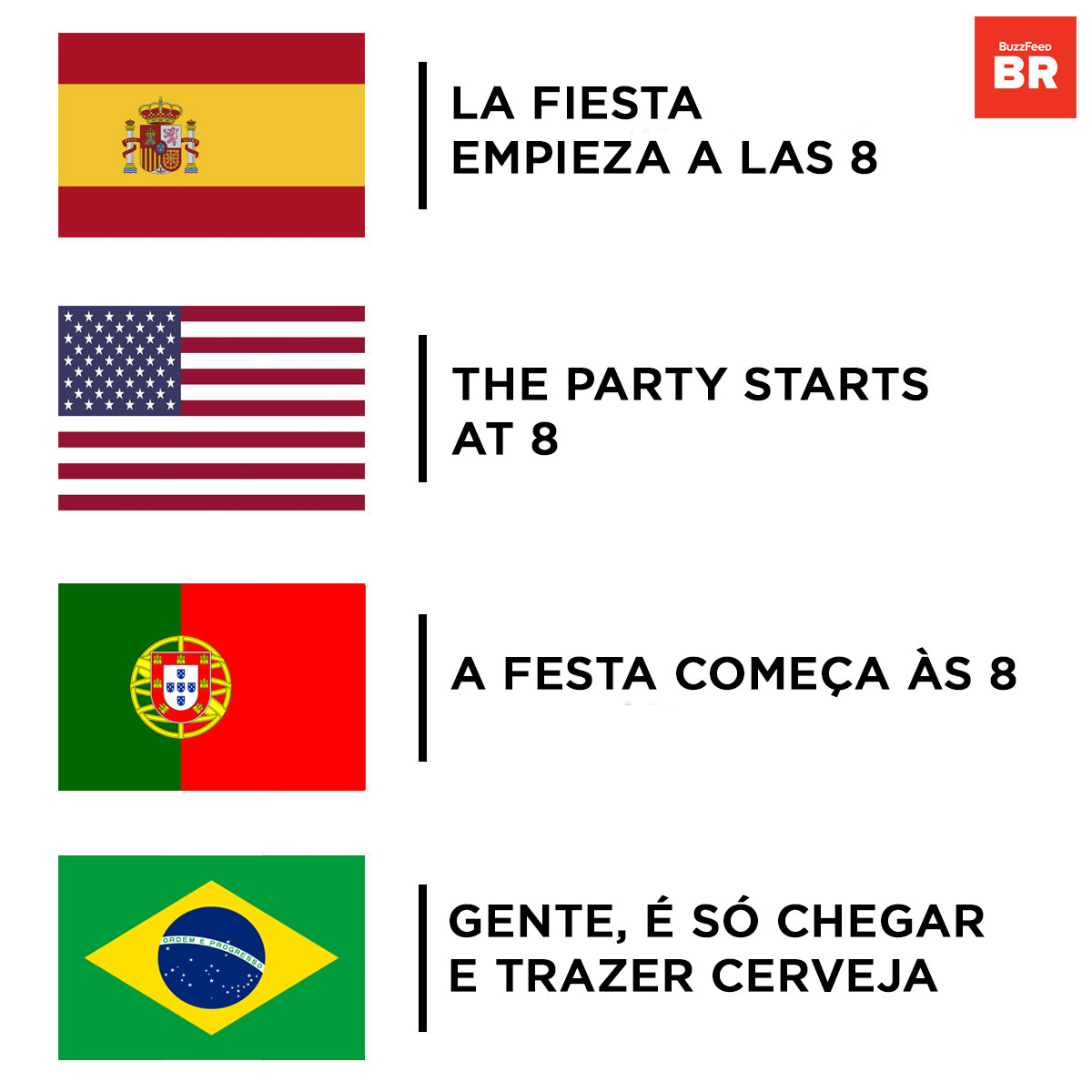 7.
E nem avisa que está atrasado.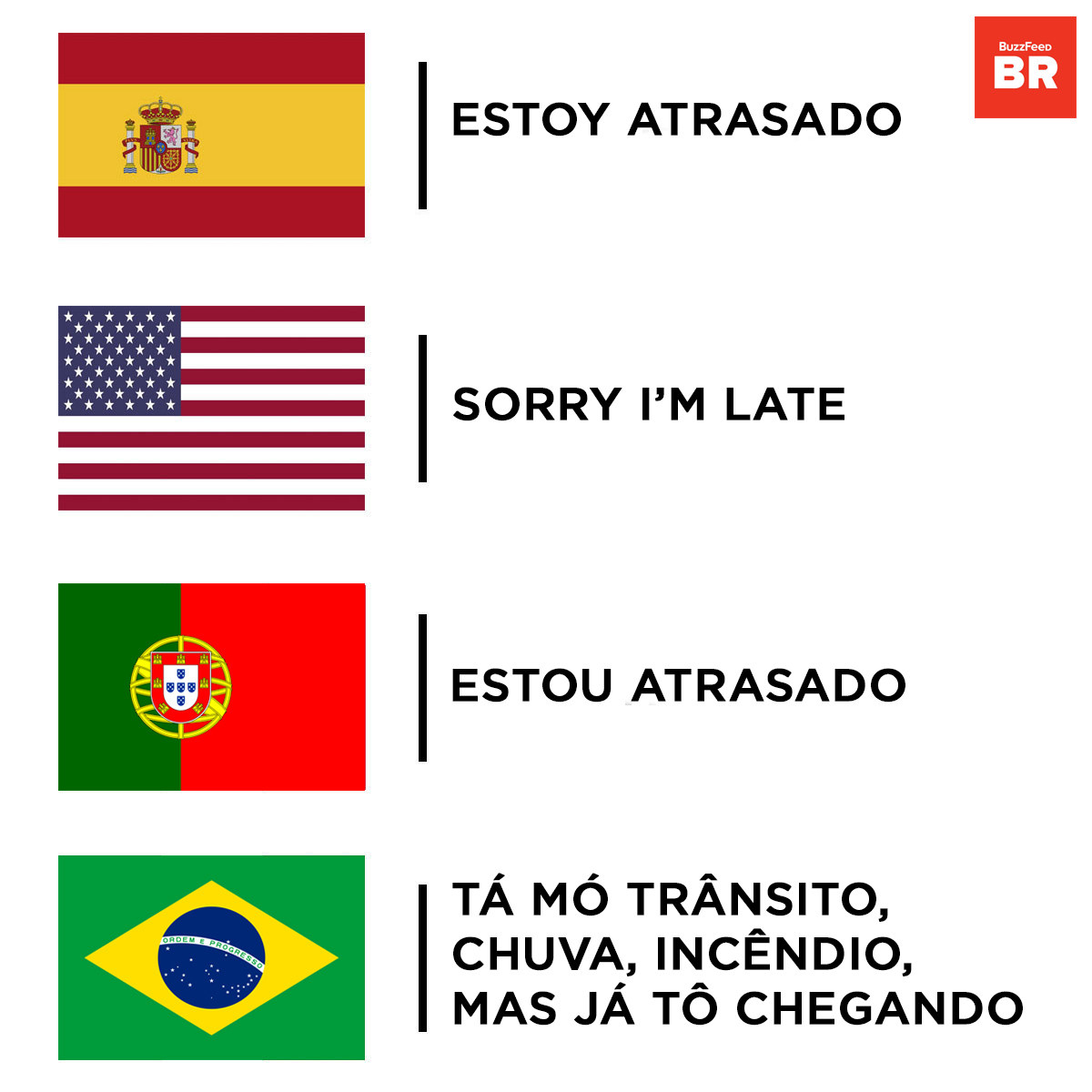 8.
Agradecer em português é "obrigado", mas agaradecer elogio não existe.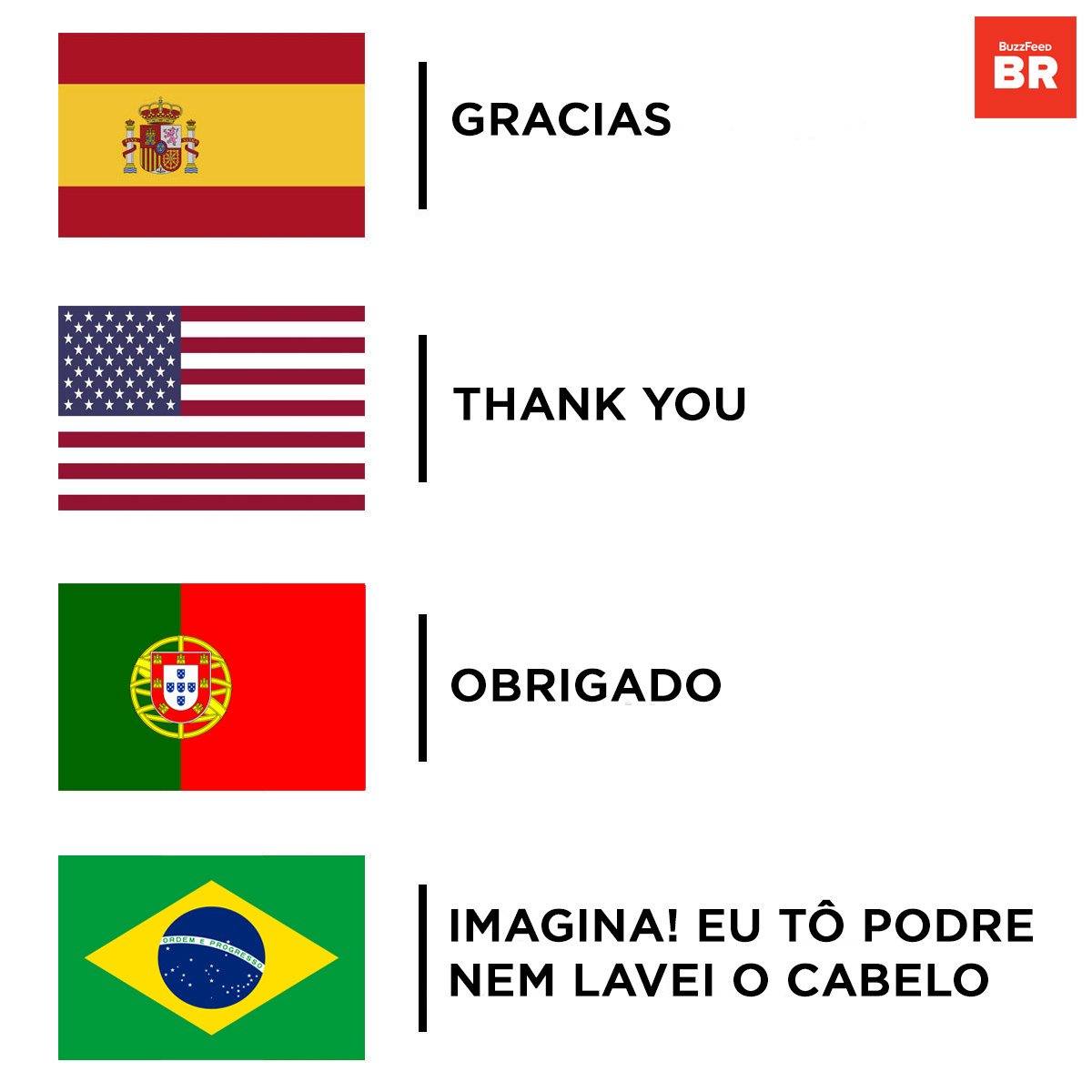 9.
Nenhum professor vai ser capaz de ensinar o jeito brasileiro de ir ao restaurante.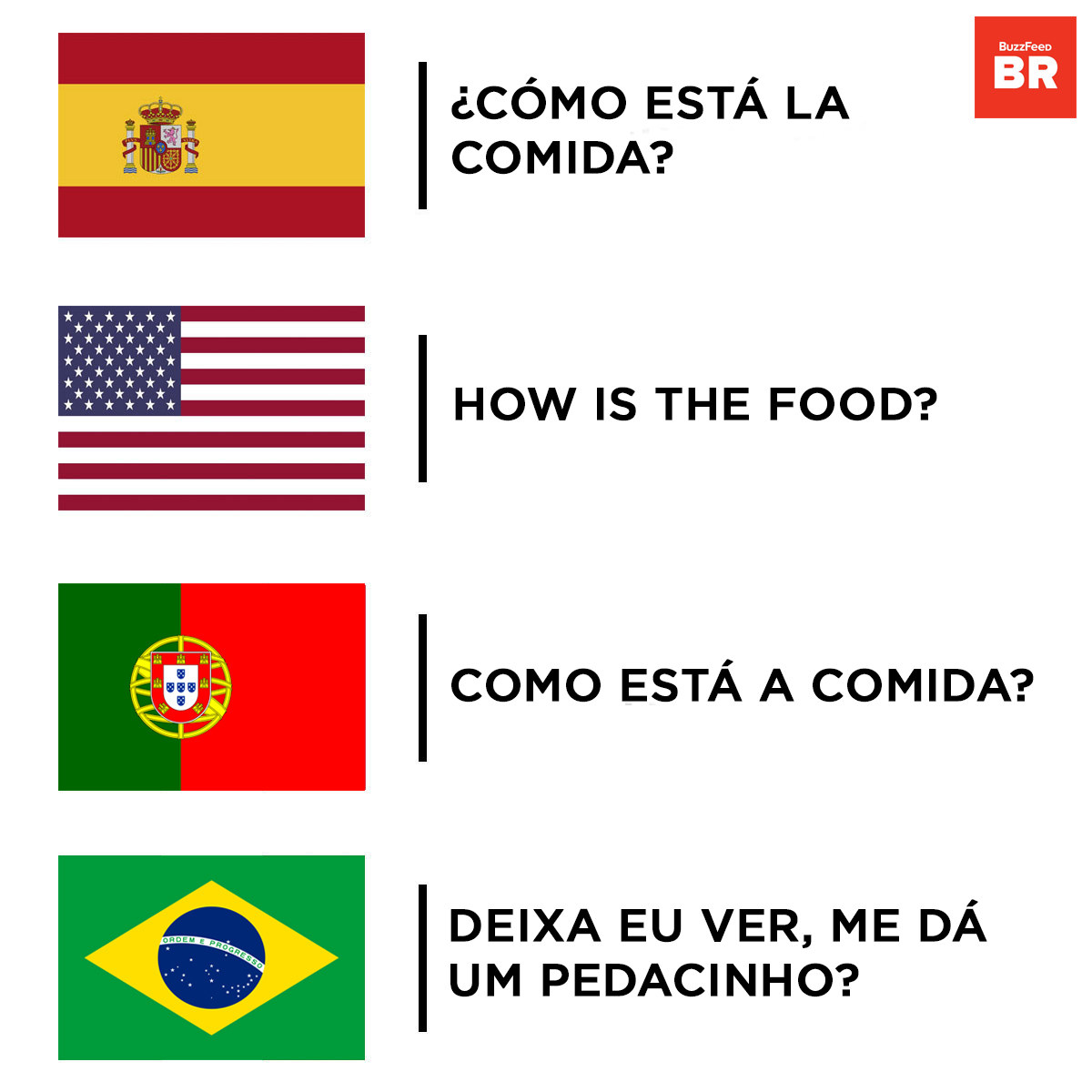 10.
Principalmente na hora de pagar a conta.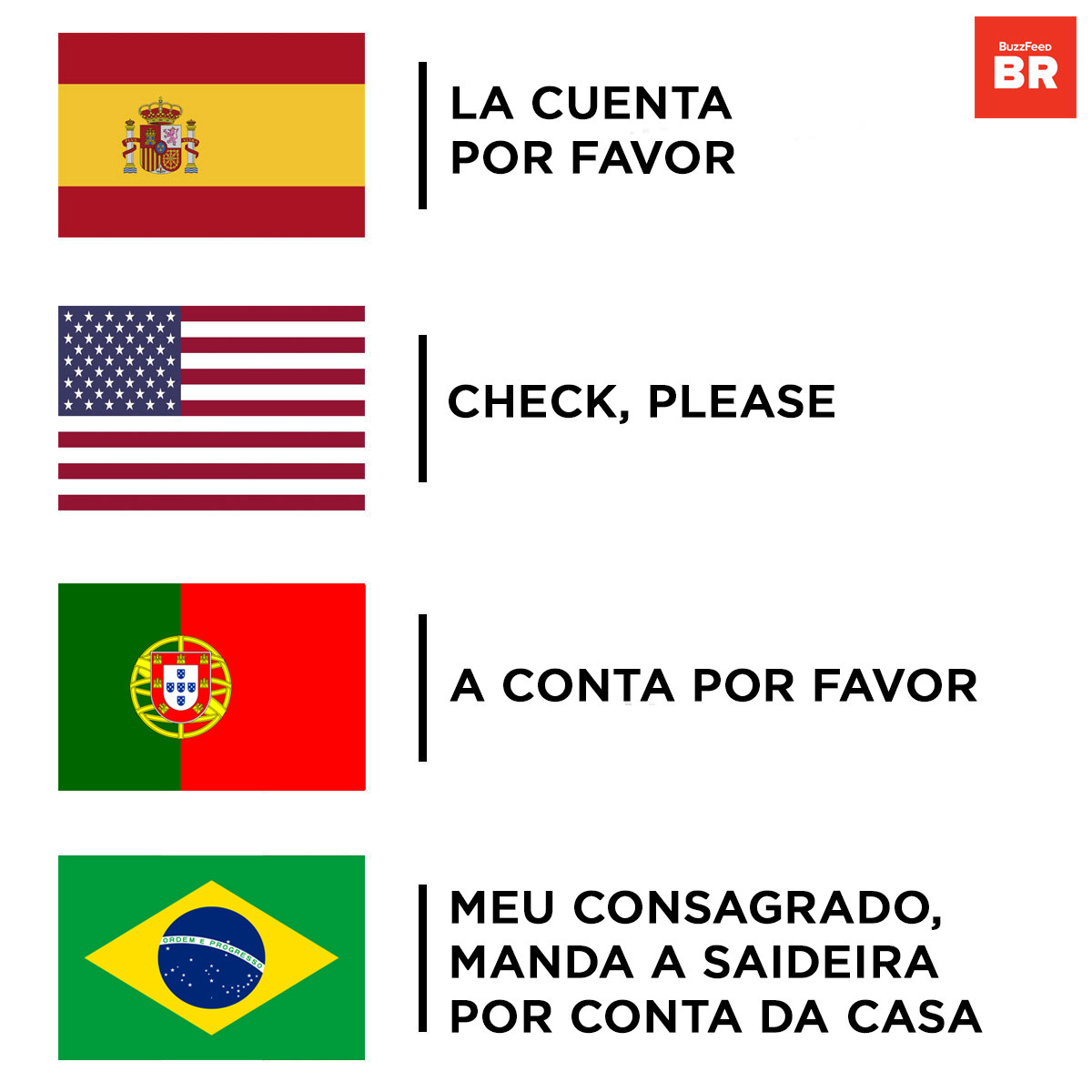 11.
E muito menos traduzir o sentimento brasileiro ao brigar com alguém.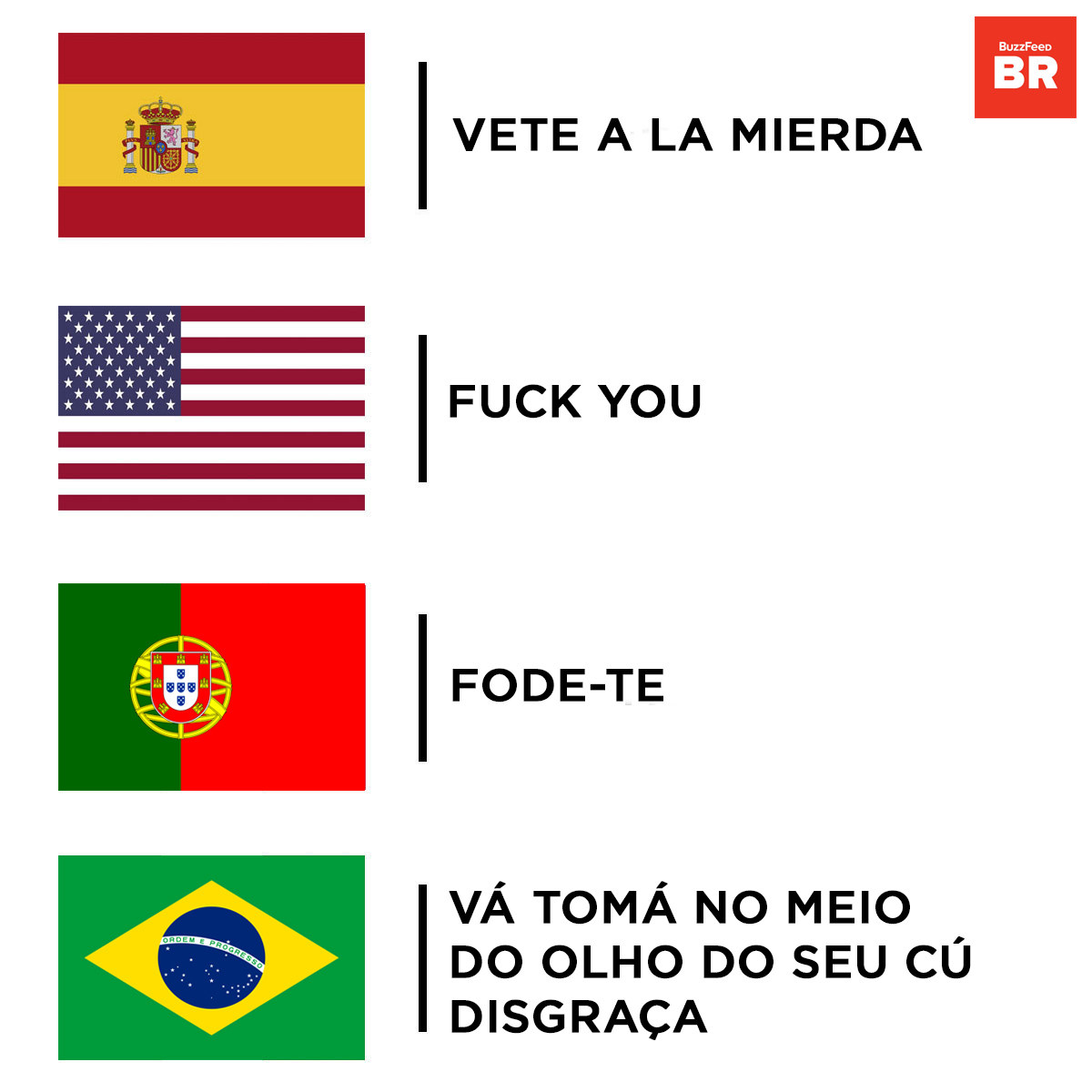 Looks like there are no comments yet.
Be the first to comment!