Cartão surpresa de borboleta voando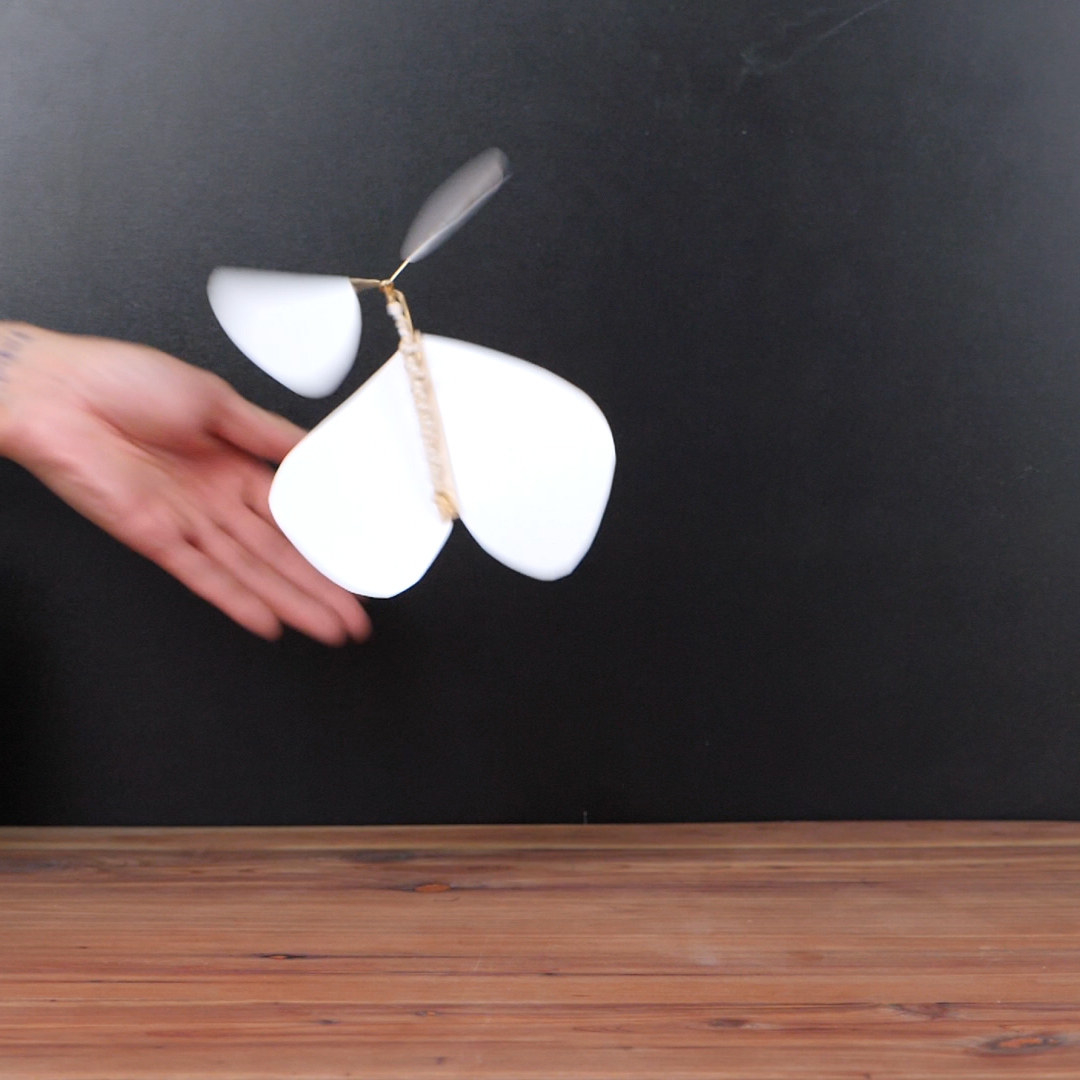 Você vai precisar de:
Papel cardstock
Palito de picolé
Tesoura
Arame grosso
Bastões de cola quente
Pistola de cola quente
Conjunto de alicates para bijuteria
Elástico
Instruções:
1. Recorte as asas no papel cardstock.
2. Corte um pedaço do palito de picolé do mesmo tamanho do elástico.
3. Aplique cola quente no palito de picolé e fixe nas asas grandes.
4. Dobre o arame em um formato de gancho "u". Apare o excesso do arame e cole utilizando a cola quente na parte inferior do palito de picolé.
5. Pegue o outro arame, dê uma volta nele e dobre a 90 graus para fazer um suporte para as asas girarem. Apare o excesso e cole com cola quente no parte superior do palito de sorvete.
6. Aperte o arame. Deixe cerca de 1,2 centímetros de arame juntos e torça o resto para fora. Cole as asas superiores com cola quente em seu arame. Apare o excesso.
7. Mude os ângulos das asas superiores dobrando-as.
8. Passe o elástico pelo meio do arame da asa superior. Puxe o elástico através do suporte de arame na parte superior do palito de sorvete e prenda-o no gancho em formato de "u".
9. Gire as asas superiores e coloque-as em um cartão. Se a borboleta se movimentar para trás, gire as asas na direção contrária.
Looks like there are no comments yet.
Be the first to comment!