Seis detentos em uma prisão do Texas podem ter salvado a vida de um agente carcerário quando fugiram da cela para ajudá-lo durante um aparente ataque cardíaco.
O incidente ocorreu no dia 23 de junho na cela temporária do prédio do tribunal distrital, em Weatherford, Texas, informou o Capitão Mark Arnett, da Delegacia do Condado de Parker, ao BuzzFeed News.
O vídeo enviado pela Delegacia do Condado de Parker ao BuzzFeed News mostra o agente sentado do lado de fora da cela quando começa a ter um colapso em sua cadeira.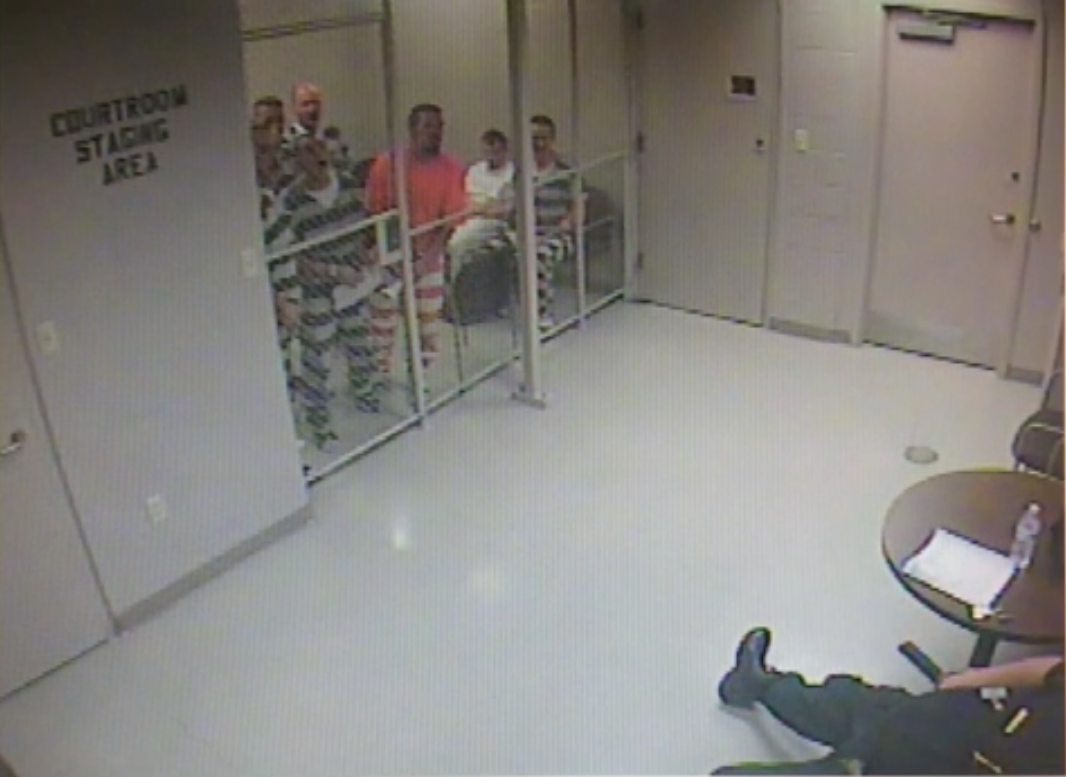 Naquele momento, os detentos se levantam e parecem começar a gritar por ajuda. Logo depois, eles saem da cela para atender o homem.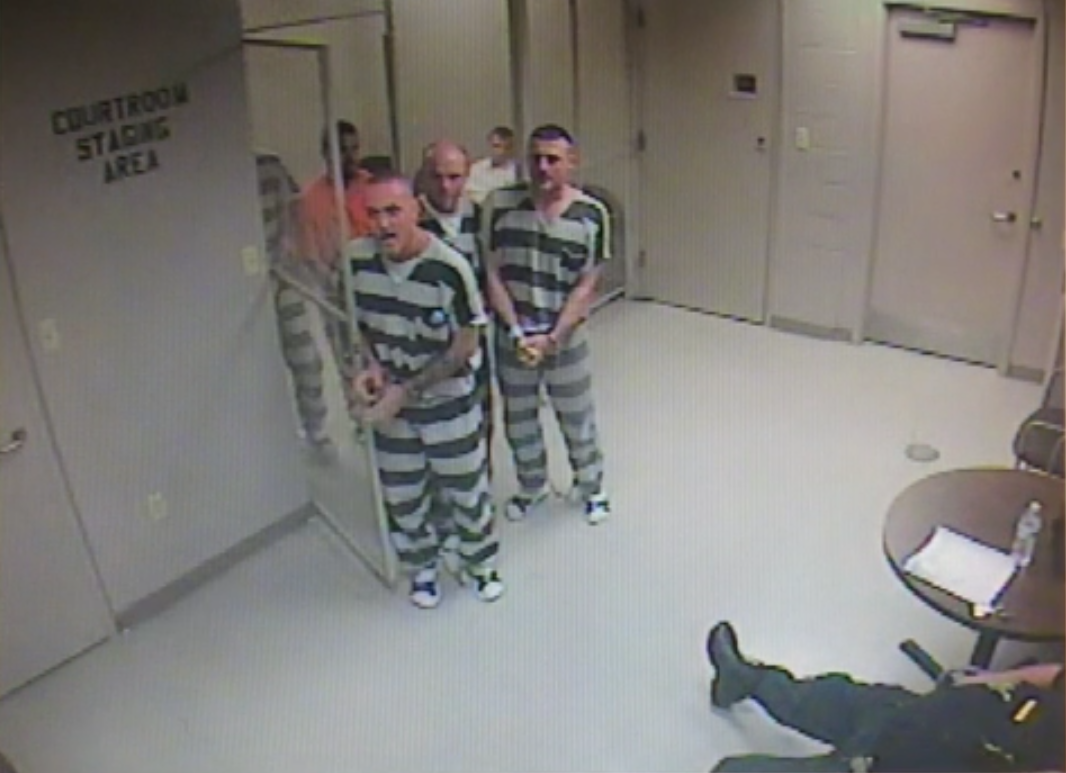 O Xerife do Condado de Parker, Sargento Ryan Speegle, disse à afiliada local da ABC, WFAA 8, que não sabia o que esperar quando ele e outros policiais entraram na sala e viram os detentos amontoados em volta de um guarda inconsciente.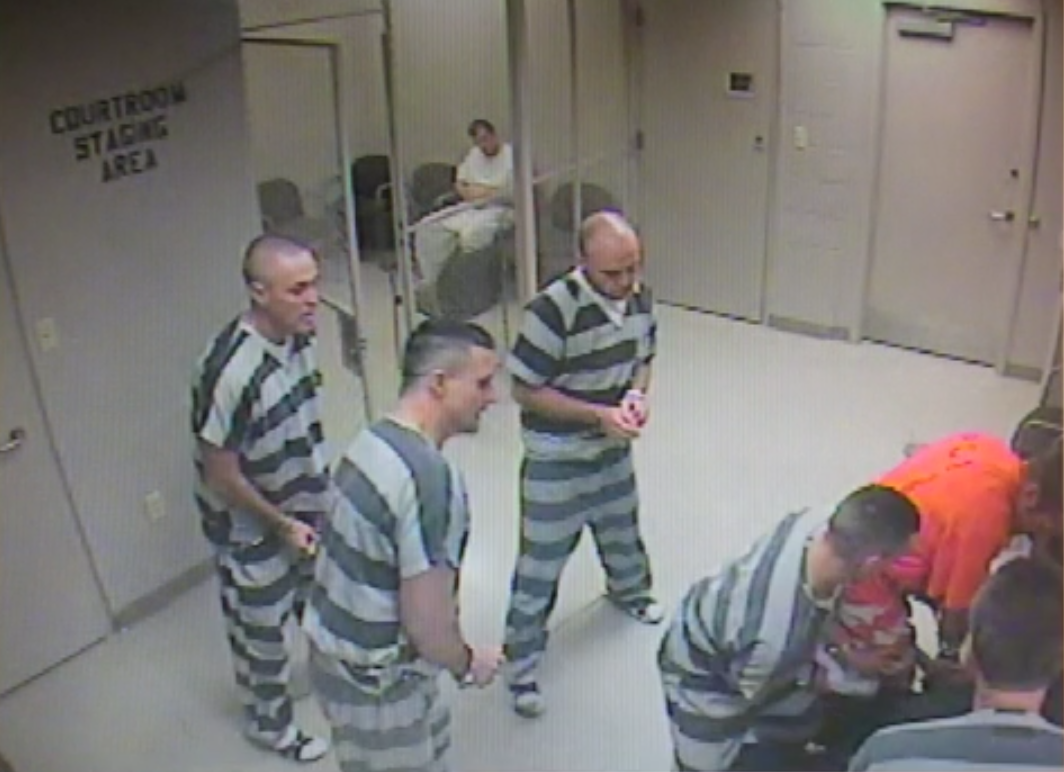 Os detentos foram rapidamente mandados de volta para cela, enquanto a sala se enchia com os policiais e a equipe médica que executou os primeiros socorros.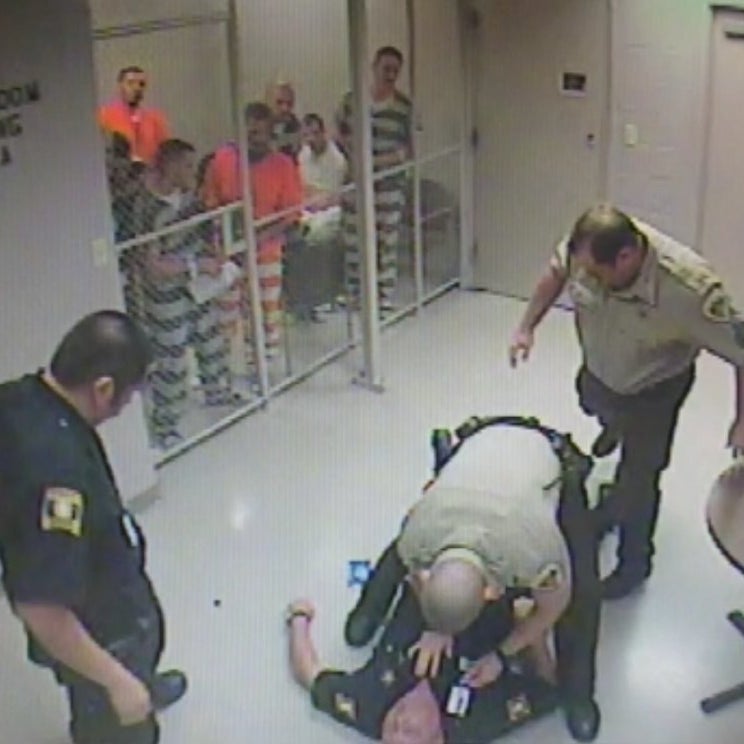 Os paramédicos ajudaram o policial a recuperar a consciência e o carregaram para fora da sala. Ele não foi identificado, mas deve voltar para o trabalho na semana que vem.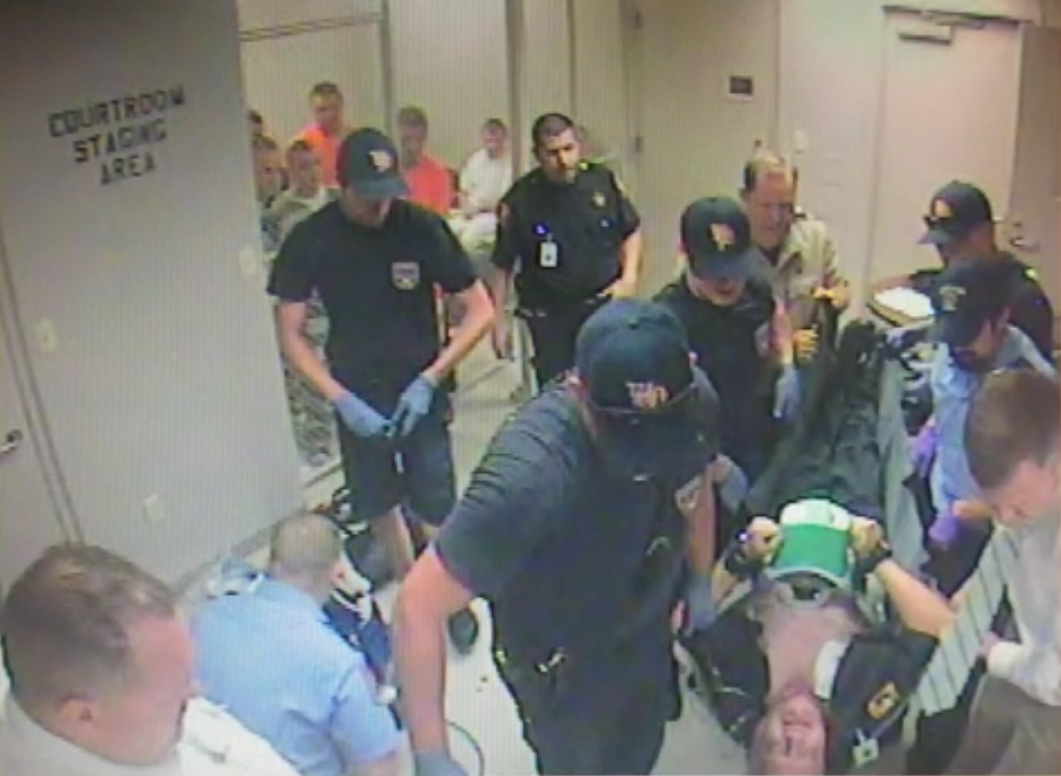 O Capitão Mark Arnett disse ao BuzzFeed News que é provável que os detentos tenham salvado a vida do agente.
Um dos detentos, Nick Kelton, disse que não pensou duas vezes antes de ajudar um guarda prisional.
"Ele é um bom homem", disse, de acordo com a WFAA 8.
Arett disse ao BuzzFeed News que o guarda, que deseja permanecer anônimo, recuperou-se completamente e está ansioso para voltar ao trabalho.

Ele acrescentou que os detentos não foram punidos por sair da cela, mas também não foram recompensados por ajudar o guarda.
Looks like there are no comments yet.
Be the first to comment!