Esta placa, fotografada no banheiro feminino de um bar de Maceió, foi compartilhada em alguns grupos de Facebook e as pessoas acharam a ideia bem legal.
Alguns acharam que é praticamente utilidade pública.

E outros apontaram para uma questão prática.

Em entrevista ao BuzzFeed Brasil, um dos sócios do Boteco Lugar Nenhum, Fernando Peron, disse que a ideia da placa foi dele, e que há uma igual no banheiro masculino: "Nossa base de negócio no bar é o humor, desde o cardápio, posts nas redes sociais, e algumas placas no no bar e no banheiro".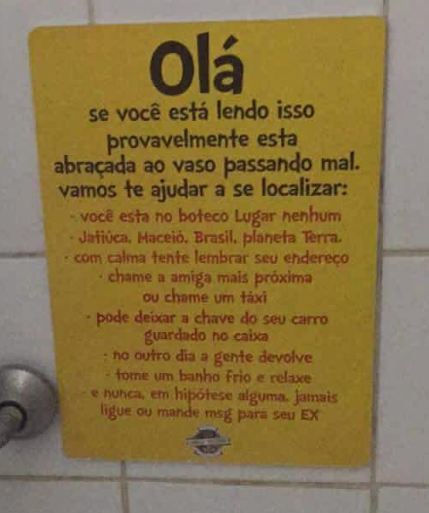 "Até agora ninguém deixou a chave com a gente, preferem deixar com os amigos, mas achamos que a placa ajuda as pessoas a terem mais cuidado ao beber", disse Fernando.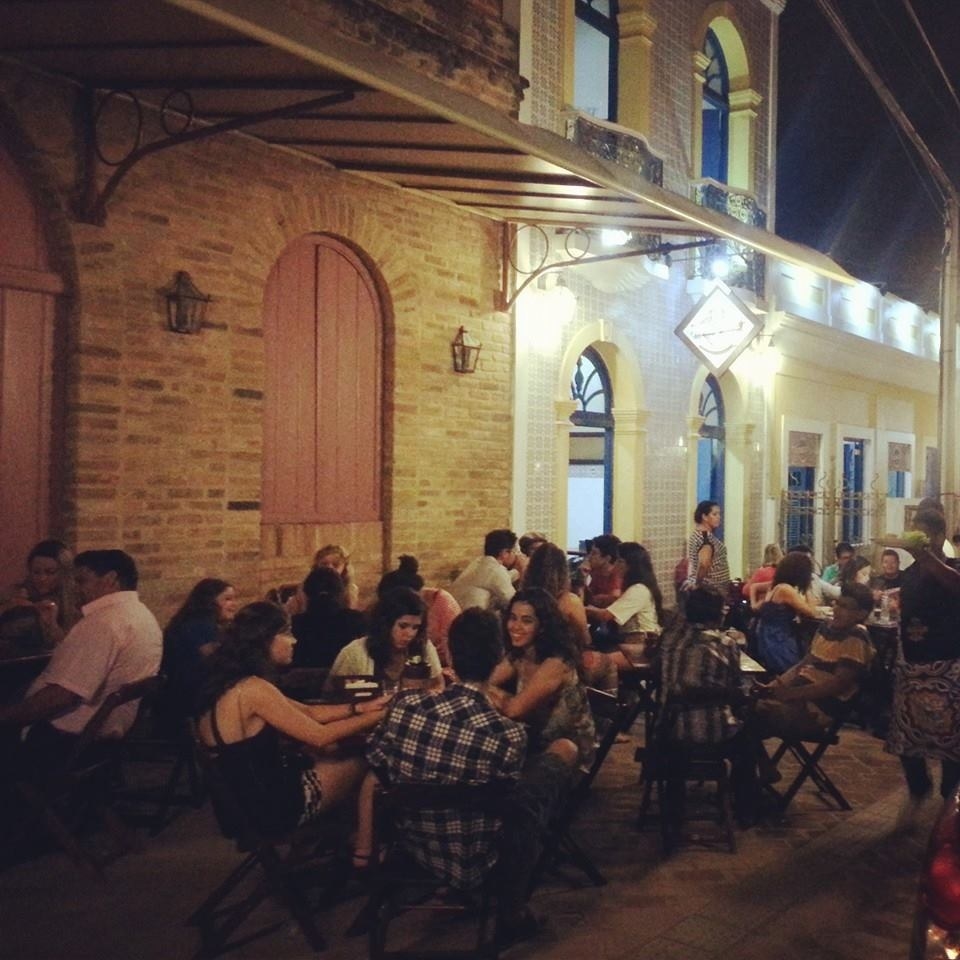 Looks like there are no comments yet.
Be the first to comment!