Este tuíte ilustra o que pode acontecer quando duas pessoas bêbadas tomam decisões impulsivas.
Você lê isso e pensa "lá vem".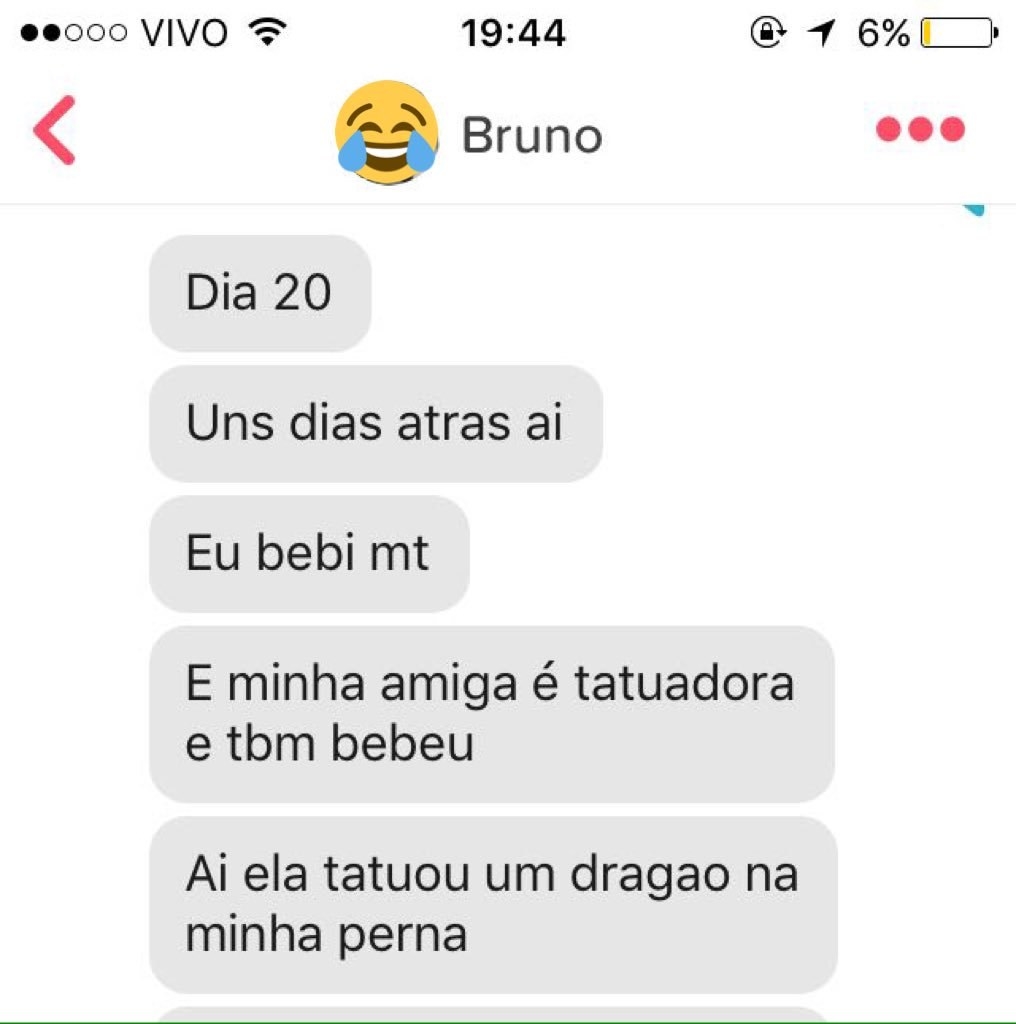 Bom, ninguém pode dizer que ela não tatuou um dragão na perna dele.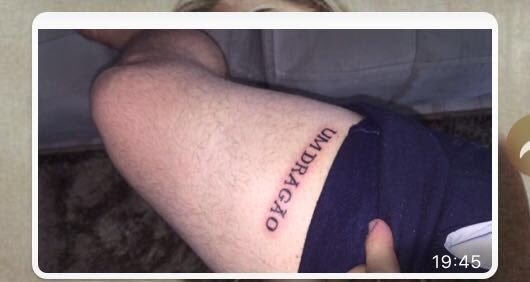 Foi isso mesmo.

ATUALIZAÇÃO (24 de janeiro, 13:25): o Bruno Godoy, que fez a tatuagem, entrou em contato com o BuzzFeed Brasil e disse que a história do tuíte é falsa. Tanto ele quanto a tatuadora decidiram fazer a tatuagem sóbrios.
Looks like there are no comments yet.
Be the first to comment!