Muitas pessoas saíram em defesa de Malia Obama, uma das filhas do presidente dos Estados Unidos, depois que ela foi criticada por fumar em um festival de música.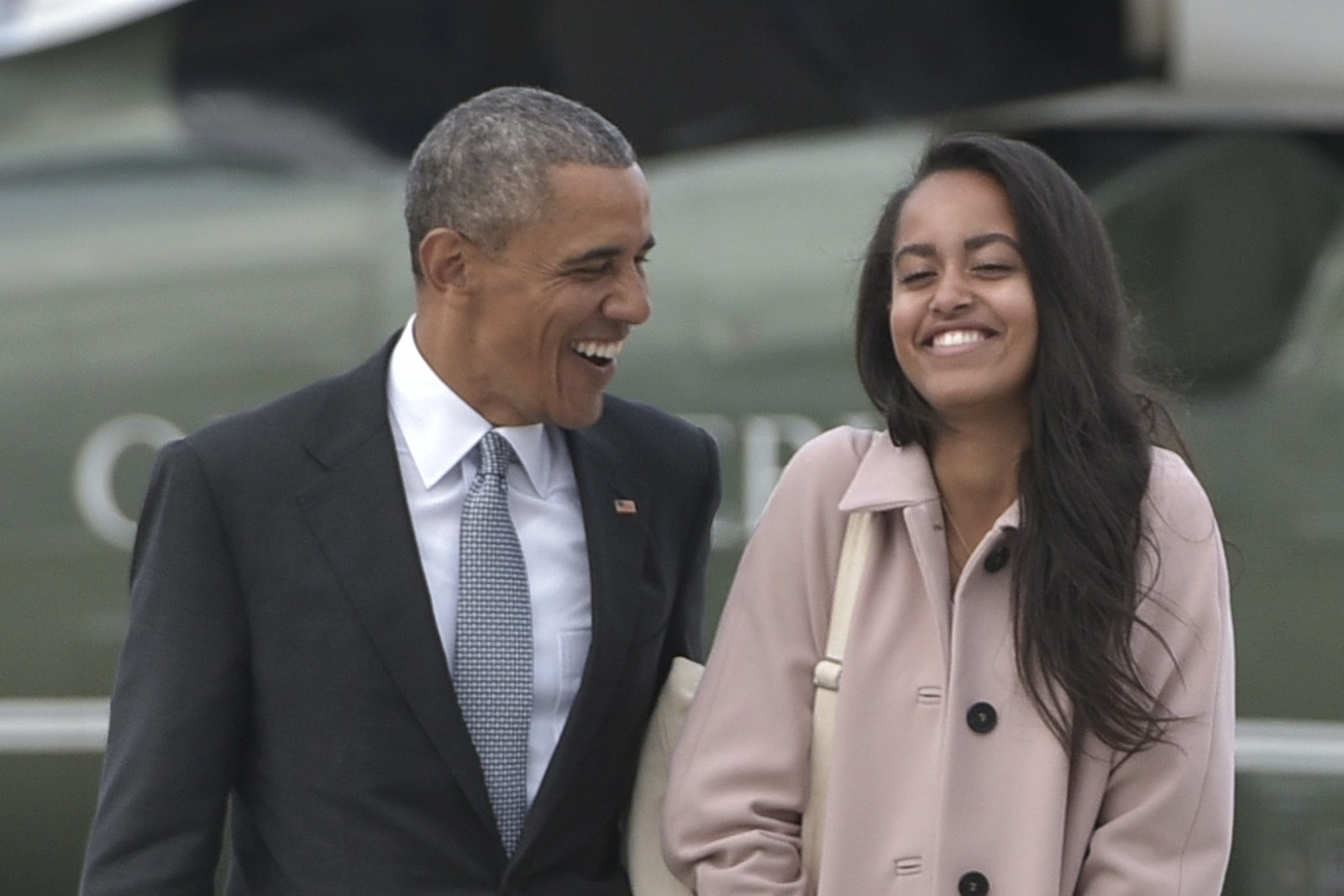 Um vídeo que circula na internet, supostamente gravado durante o Lollapalooza, no mês passado, mostra a garota de 18 anos de idade fumando. Outras pessoas dançam em primeiro plano.
A adolescente acabou de se formar pela Sidwell Friends School em Washington, DC (EUA). Em 2017, após tirar um ano sabático, ela irá para a Universidade Harvard.
O vídeo foi publicado na última quarta (10) pelo site "Radar Online", que chamou a cena de um "novo patamar" para a "selvagem" Malia.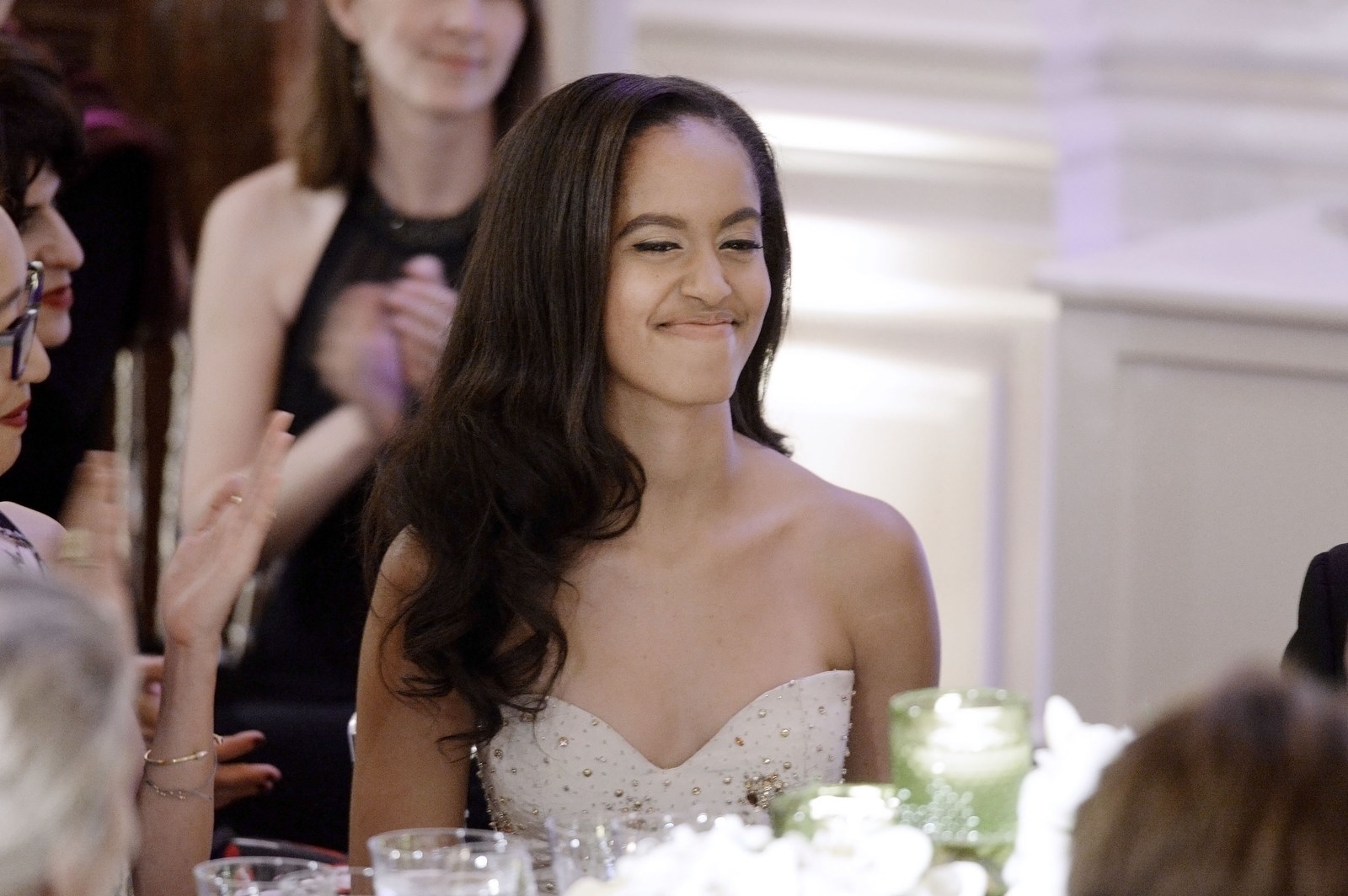 Outras publicações, como o "New York Post", disseram que Malia não será capaz de "sair dessa" depois que ela foi "flagrada fumando o que parece ser um baseado".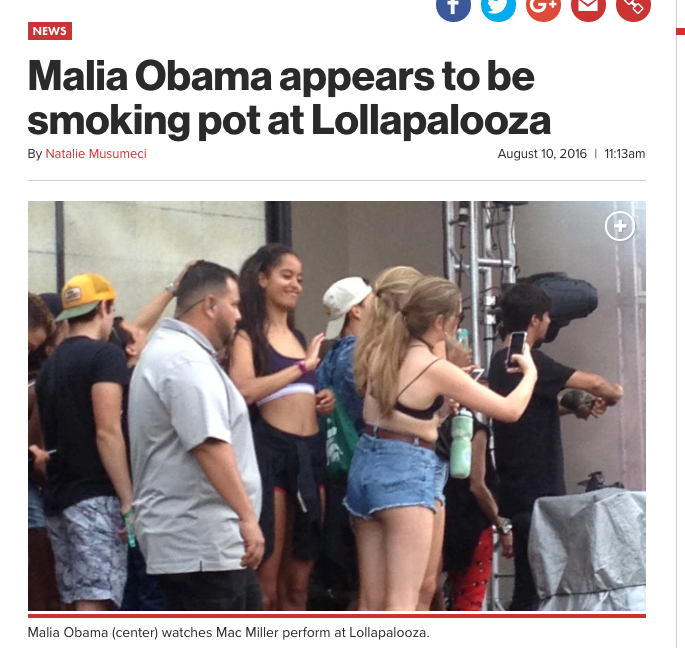 Conforme os rumores cresceram, muitas pessoas aproveitaram a oportunidade para criticar a menina e o presidente Obama.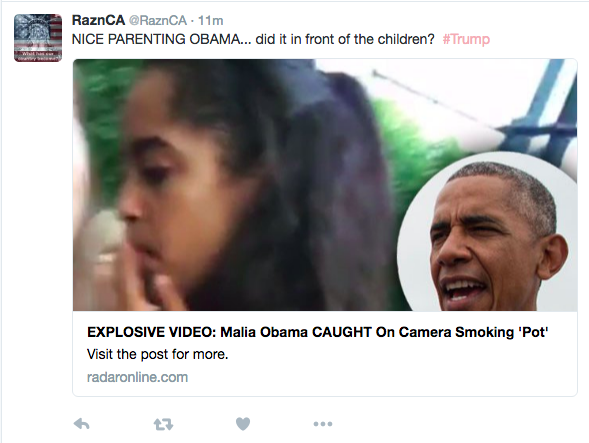 O presidente já disse que fumava maconha quando era jovem.
"Muito para o status de garota típica americana", disse um internauta.
Mas, em meio ao ódio, muitas pessoas demonstraram seu apoio a Malia. Elas dizem que as críticas são injustas.

E que a garota deve ser deixada em paz.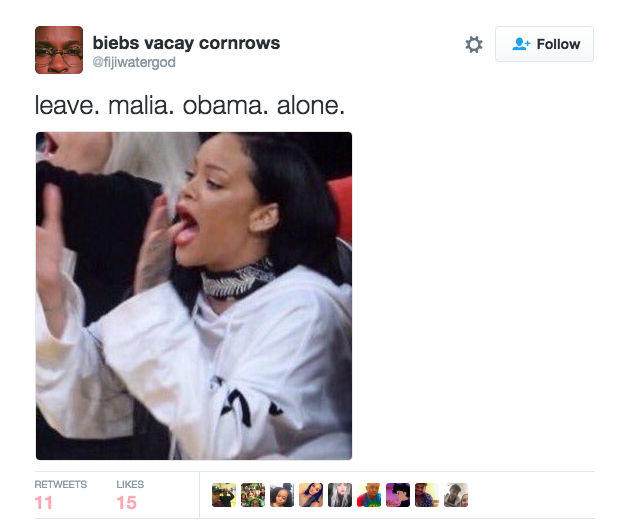 A Malia não pode viver a vida dela?

"Eu não me importo se Malia Obama está fumando cigarros ou maconha. Eu não me importo se ela está lambendo sapos, pelo amor de Deus. Deixem ela ser uma adolescente", escreveu uma pessoa.
Outros questionaram por que as pessoas estavam gravando Malia, antes de tudo.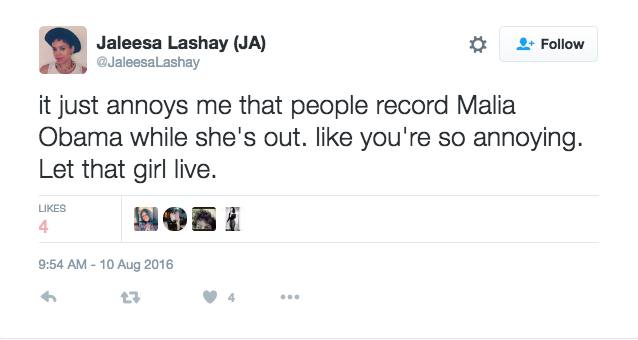 "Então... vamos todos nos preocupar com Malia Obama fumando maconha? Estou mais preocupado com o fato de que ela tem 'amigos' compartilhando esses vídeos", escreveu uma pessoa.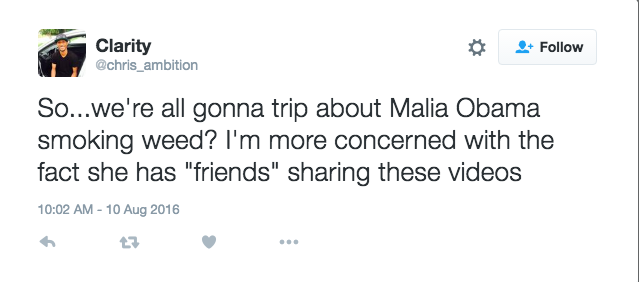 Até mesmo Meghan McCain, filha do ex-candidato presidencial republicano, o senador John McCain — que concorreu contra Obama em 2008 —, saiu em defesa de Malia.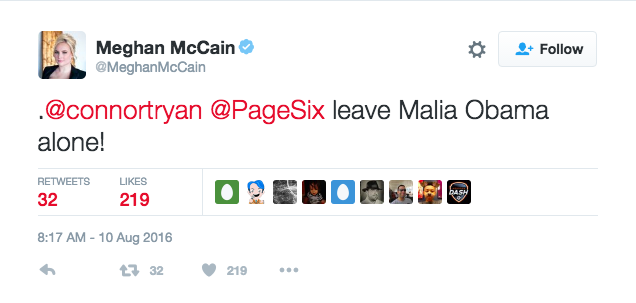 A Casa Branca não respondeu a um pedido de comentário do BuzzFeed News.
David Mack contribuiu para este artigo.
Looks like there are no comments yet.
Be the first to comment!