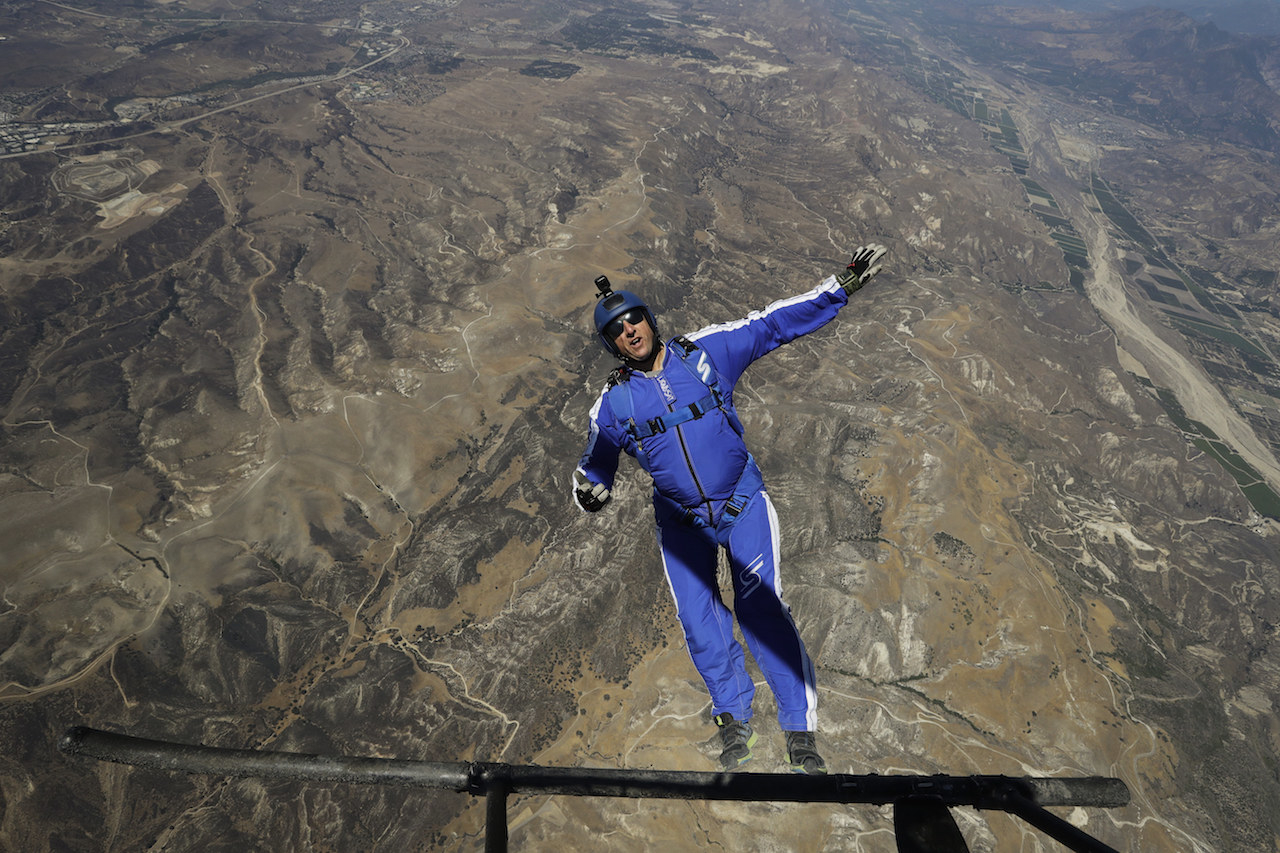 O paraquedista Luke Aikins fez um salto inédito no último sábado (30 de julho), saltando de uma altura de 25 mil pés (ou 7.620 metros) até uma rede no chão, sem paraquedas.
É isso mesmo, sem paraquedas.
Aikins saltou de um avião sobre Simi Valley (na Califórnia, EUA) e ficou no ar por cerca de dois minutos. Durante a queda, direcionou seu corpo para uma rede que media 100 metros por 100 metros.

Toda a ação foi transmitida ao vivo pelo canal de TV americano Fox.
O audacioso paraquedista virou de costas pouco antes de bater na rede, em uma queda perfeita, como relatou a agência de notícias Associated Press (AP).
A primeira ação de Aikins depois de sair da rede foi abraçar sua esposa, segundo a AP.
Aikins disse aos repórteres que ele vinha praticando o salto a meses. No entanto, horas antes do evento, a Screen Actors Guild (sindicato americano) afirmou que ele seria obrigado a usar um paraquedas, o que não estava em seus planos.
Mas quando o avião já estava no ar, Aikins disse que a exigência havia mudado e pulou sem o paraquedas.
Aikins trabalhou como dublê no filme "Homem de Ferro 3" e já fez mais de 18 mil saltos.
Para quem perdeu o salto ou para aqueles que querem vê-lo novamente, aqui está:
Looks like there are no comments yet.
Be the first to comment!