Tortinhas de limão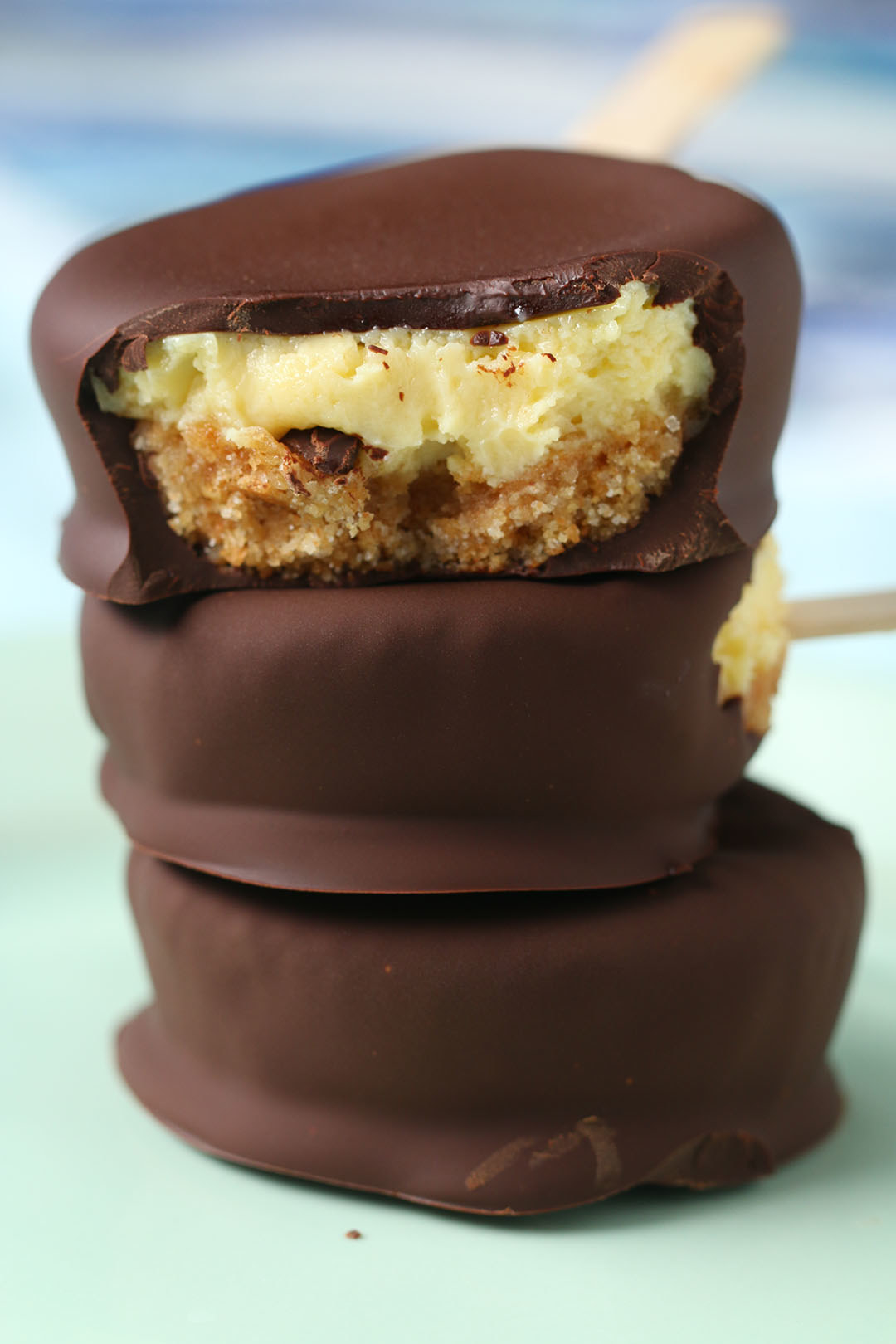 Você vai precisar de:
Base da torta:
1 xícara de bolachas Graham Cracker, bem moída
2 colheres de sopa de açúcar
Uma pitada de sal
2 colheres de sopa de manteiga derretida
Recheio:
3 gemas de ovo
40g de leite condensado
8 limões ou meia xícara de sumo de limão
Uma pitada de sal
2 xícaras de chocolate derretido
Modo de preparo:
1. Preaqueça o forno a 180° C.
Coloque os ingredientes da massa da torta em uma tigela média e misture bem.
2. Em uma bandeja para muffins forrada com forminhas de papel, adicione 1 colher de sopa da massa da torta e pressione bem com seus dedos. Reserve.
3. Bata as gemas do ovo, leite condensado e a pitada de sal em uma tigela média. Adicione o sumo de limão e misture bem.
4. Coloque o recheio sobre a massa na bandeja, cerca de ¼ do tamanho de cada forma. Leve ao forno preaquecido por 15 minutos.
5. Deixe esfriar até a temperatura ambiente. Leve ao congelador por 2 horas.
6. Retire as forminhas de papel e insira com cuidado um palito de picolé e cada uma das tortinhas. Leve ao congelador por 30 minutos.
7. Passe a tortinha de limão congelada no chocolate derretido. Coloque-as em uma assadeira forrada com papel manteiga e leve ao congelador por 15 minutos, ou até que o chocolate esteja endurecido.
8. Bom apetite!
Porções: 12 tortinhas
Inspirada nessa receita aqui.
Looks like there are no comments yet.
Be the first to comment!