Eduardo Paes, prefeito do Rio de Janeiro, postou uma imagem nesta quarta com Pokémons visitando a cidade e convidando a Nintendo para as olimpíadas.
Nos comentários, algumas pessoas usaram o espaço para fazer críticas criativas à cidade:
Alguns usaram a ideia da postagem para sugerir melhorias para a cidade:

Outros usaram elementos de Pokémon para comentar:
E há sempre as habituais reclamações dignas de uma página de políticos do governo: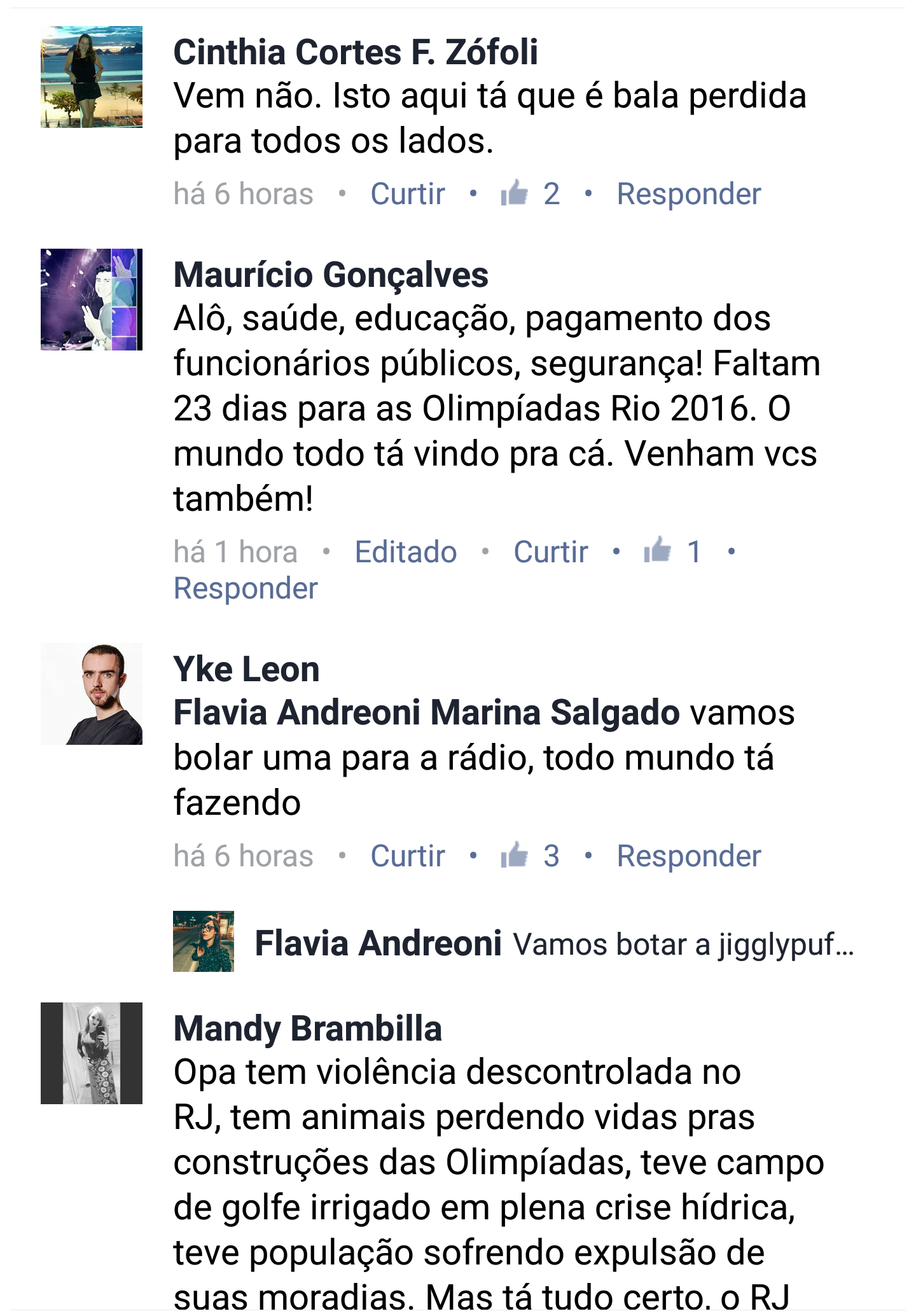 Mas nem todo mundo reclamou, algumas pessoas curtiram a postagem e elogiaram o prefeito, que só respondeu aos elogios: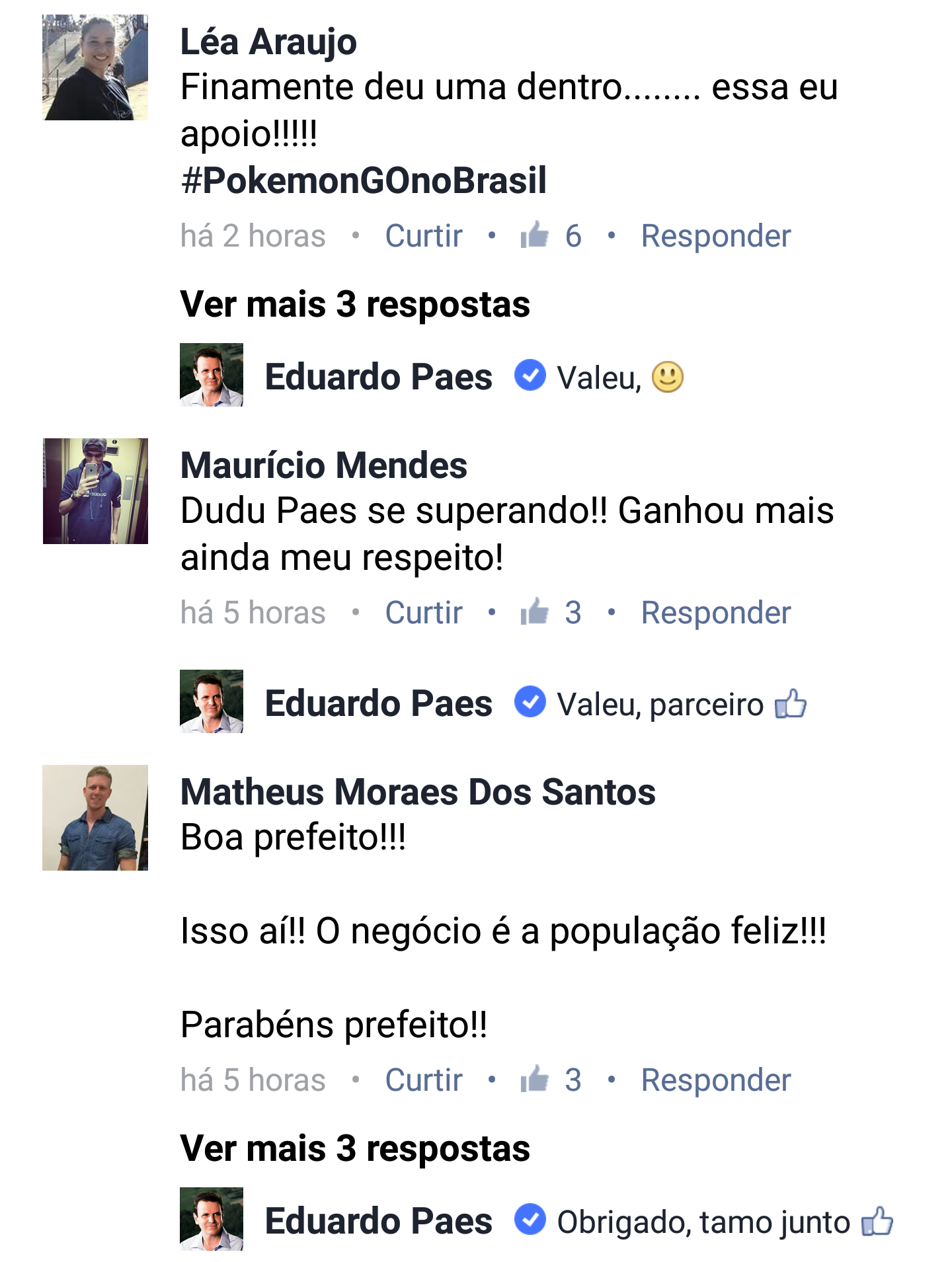 Looks like there are no comments yet.
Be the first to comment!