1. Vá pentear macaco!
2. Vá encher pneu de trem!
3. Vá se catar!
4. Vá cagar no mato!
5. Vá caçar sapo!
6. Vá lamber sabão!
7. Vá tomar banho!
8. Vá dormir!
9. Vá enxugar gelo!
10. Vá pegar piolho em cabeça de careca!
11. Vá criar porquinho na ilha!
12. Vá plantar batatas!
13. Vá catar coquinhos na ladeira!
14. Vá chupar melancia em Bragança!
15. Vá tomar banho na soda!
16. Vá peidar na água pra ver se faz bolinhas!
17. Vá ver se eu tô na esquina!
18. Vá ver que horas são na catedral de aparecida!
19. Vá morder seu pai na bunda!
20. Vá andar!
21. Vá arrumar serviço!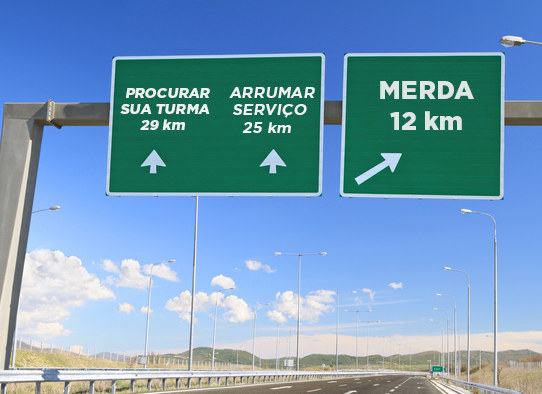 22. Vá pro inferno!
23. Enfia o dedo na bunda e cheira!
24. Vá a merda!
25. Vá dar pra quem tem tempo!
26. Vá se ferrar!
27. Vá se danar!
28. Vá se lascar!
29. Vá lamber um penico!
30. Vá procurar sua turma!
31. Vá encher o saco de outro!
32. Vá chupar jiló!
33. Vá cheirar uma meia!
34. Vá pastar!
Looks like there are no comments yet.
Be the first to comment!