Todo mundo que come pão de forma conhece alguém que IGNORA a primeira e a última fatia do pacote, que são carinhosamente conhecidas como "bundinhas de pão". Neste post, vamos dar dicas para você evitar o desperdício, comer essas bundinhas e ser feliz.
Imagens meramente ilustrativas
1.
Você acha que a casca do pão é muito seca?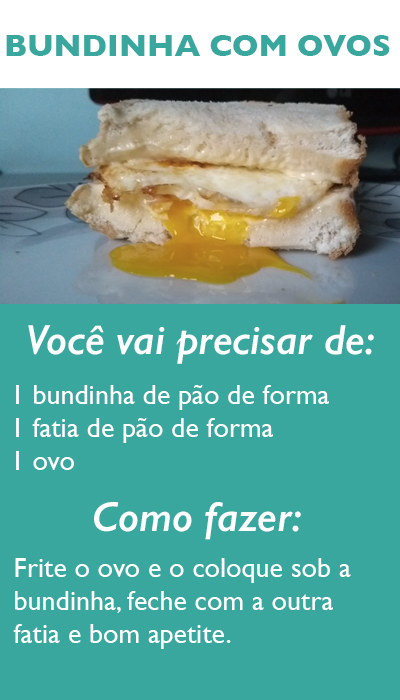 2.
Sim, é um misto quente. Mas ainda mais crocante, você vai ver.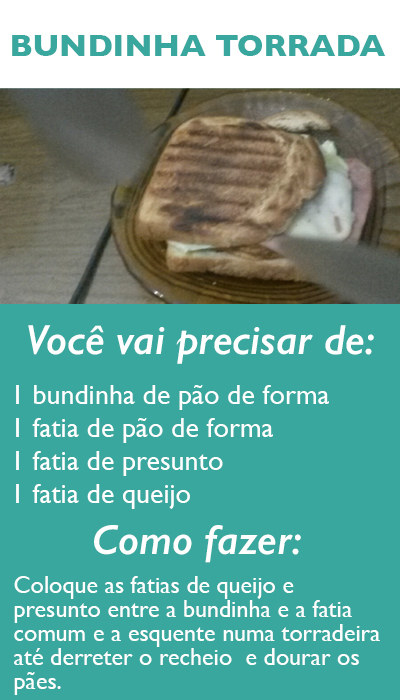 3.
Clássico.
4.
A ideia é ser uma espécie de canapé. Mas não com pé e sim com outra parte do pão.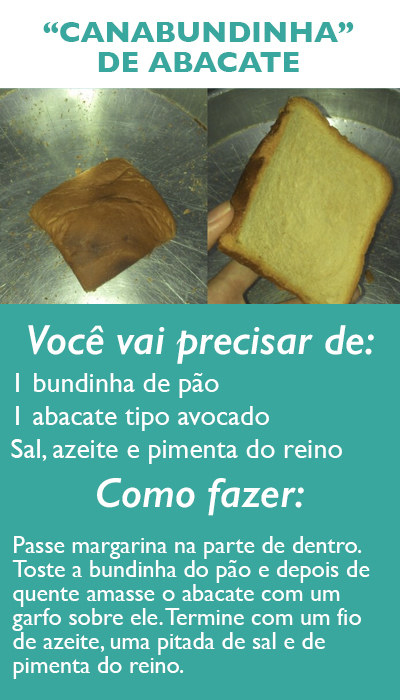 5.
Porque bundinha de pão é PÃO.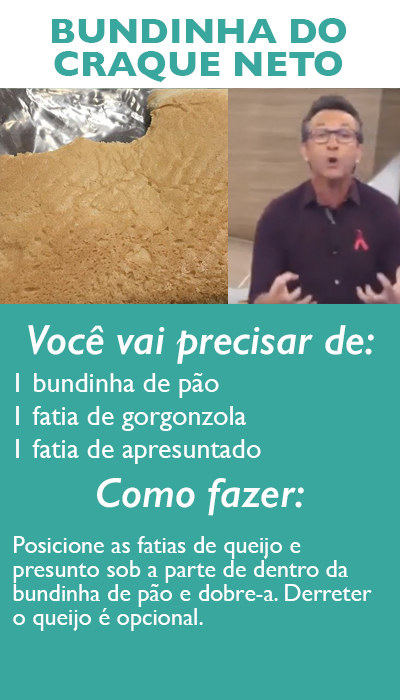 6.
Sirva com uma cervejinha bem gelada.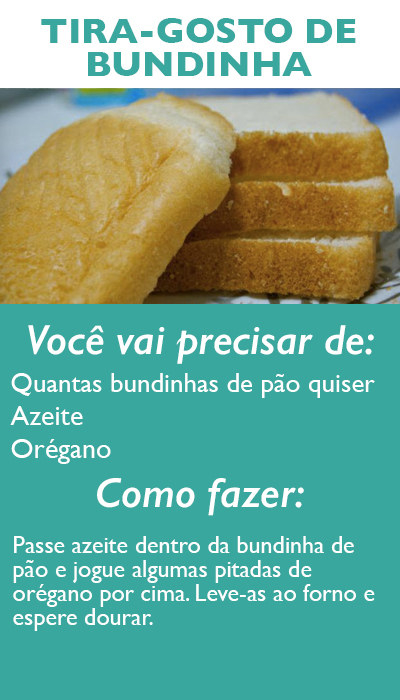 7.
Nunca mais gaste dinheiro com delivery.
Looks like there are no comments yet.
Be the first to comment!