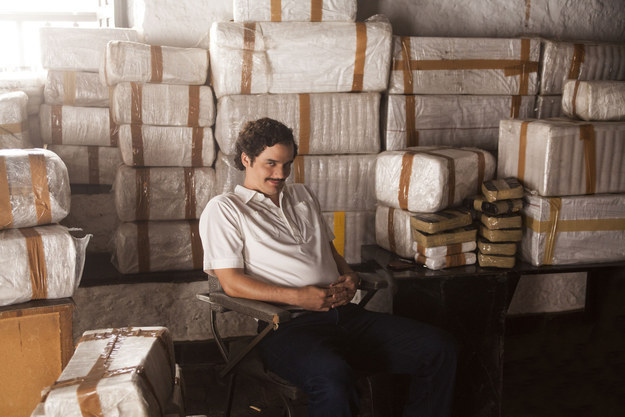 1. Não é possível que isso tudo aconteceu na vida real.
2. Se a série fosse de ficção, ia parecer inverossímil.
3. Ainda bem que eu não conheço muito bem a história. Nada de spoilers!
4. CACETE, QUE DOIDEIRA ISSO. Deixa eu pesquisar essa história no Google (com cuidado pra não encontrar spoilers).
5. Nossa, esses americanos se acham, hein?
6. E essa barriguinha aí?
7. Onde o pessoal encontrava essas camisas?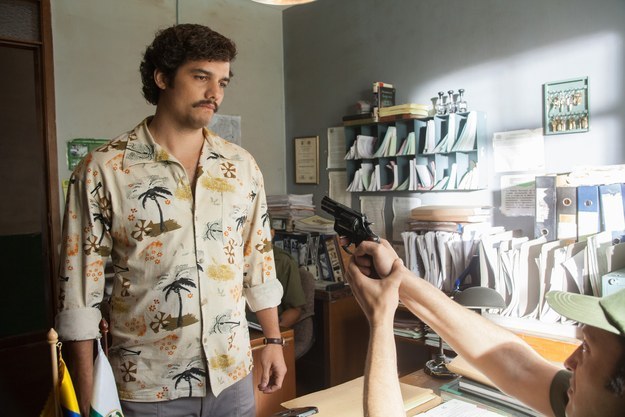 8. Legal essa introdução.
9. Mas precisa tocar a introdução INTEIRA em todos os episódios? É 2015, rapaziada, Netflix…
10. Bom, mas a introdução é bem legal mesmo.
11. Será que os colombianos ficaram chateados porque botaram um brasileiro pra interpretar o Pablo Escobar?
12. Imagina um filme sobre o Fernandinho Beira-Mar protagonizado por um ator venezuelano.
13. Sou só eu ou o Wagner Moura tá a cara do Compadre Washington?
14. Esse sotaque do Wagner Moura…
15. Se bem que eu não me garanto nem no portunhol.
16. E não é que o espanhol do Wagner Moura vai melhorando ao longo da série?
17. Pô, o cara aprendeu espanhol só pra fazer a série, morou um ano na Colômbia, engordou 20 quilos… E eu aqui, deitado, vendo Netflix.
18. Parece que a qualquer momento o Rodrigo Santoro vai fazer uma participação especial.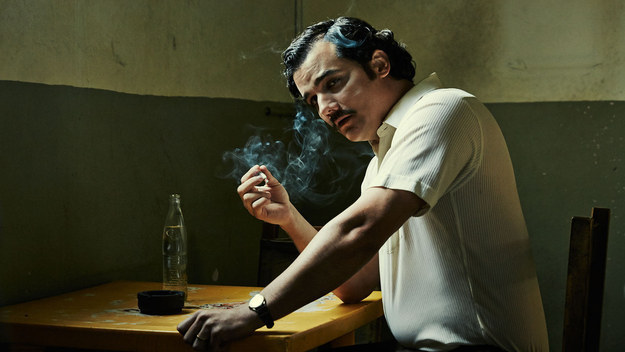 19. PAREM DE MATAR OS OUTROS!!!
20. Tá louco, ninguém presta nessa série. Tem que se ferrar todo mundo, mesmo.
21. Eu não vou sair de casa até terminar de ver tudo.
22. OK, só mais um episódio e eu vou dormir. Já é uma da manhã.
23. SACO, O QUE QUE VAI ACONTECER? VOU TER QUE VER O PRÓXIMO EPISÓDIO.
24. Ainda tem traficante assim hoje em dia?
25. Quanto dinheiro! Nossa, até dá vontade de virar traf… BRINCADEIRA, DENARC!!!
Looks like there are no comments yet.
Be the first to comment!