Você vai precisar de:
450g de carne moída
1 c. de chá de alho em pó
1 c. de sopa de cebola em pó
1 c. de chá de pimenta
2 c. de chá de sal
¼ xícara de farinha de rosca
3 dentes de alho espremidos
½ cebola, em cubos
⅓ de xícara de salsinha picada
1 ovo
1 c. de sopa de ketchup
1 c. de sopa de mostarda
1 c. de chá de molho inglês
1 c. de sopa de mel
4 a 6 cebolas médias
225g de queijo cheddar em cubos
16 a 24 pedaços de bacon
1 vidro de molho barbecue
Modo de preparo:
1. Preaqueça o forno a 220˚C.
2. Em uma tigela grande, misture a carne moída com o alho em pó, sopa de cebola, pimenta, sal, farinha de rosca, cebola, salsinha, ovo, ketchup, mostarda, molho inglês e mel até que esteja tudo bem misturado.
3. Em uma tábua, corte as cebolas verticalmente. Remova a raiz e a casca de cada pedaço.
4. Reserve esses pedaços de cebola para embrulhar as almôndegas.
5. Retire a mistura de almôndega da geladeira e enrole-as em porções do tamanho de uma bola de golfe. Recheie as almôndegas com um cubo de queijo cheddar.
6. Envolva cada almôndega em dois pedaços de cebola e coloque-as em uma assadeira forrada.
7. Pegue as almôndegas embaladas na cebola e enrole-as em duas ou três tiras de bacon cada, prendendo bem com um palito de dente para não soltar.
8. Passe molho barbecue em cada almôndega, cobrindo bem.
9. Asse por 45 minutos, passando mais molho barbecue na metade do tempo.
10. Bom apetite!
Estas camadas são de dar água na boca!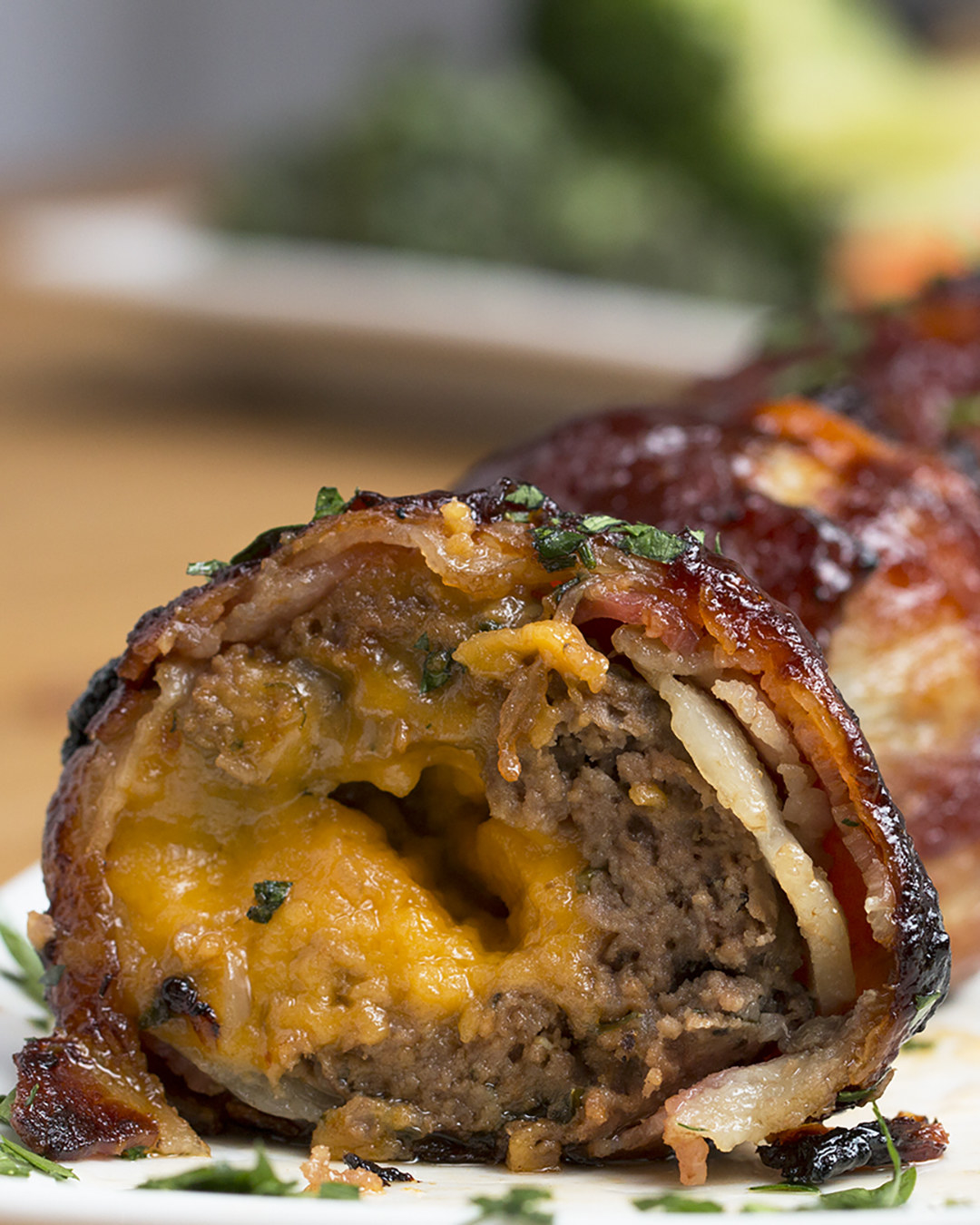 Looks like there are no comments yet.
Be the first to comment!