Sabe aquela sensação que surge quando você acabou de ver sua seleção ser vencida na prorrogação em uma grande final por um azarão, apesar de ter ficado entre os favoritos do torneio? Sim, é um lixo.
Mas esta criança portuguesa teve um coração grande o suficiente para consolar um torcedor francês que estava totalmente perturbado depois que Portugal venceu a França na final da Euro 2016 no domingo à noite.
O vídeo foi visto quase 3 milhões de vezes só no Facebook.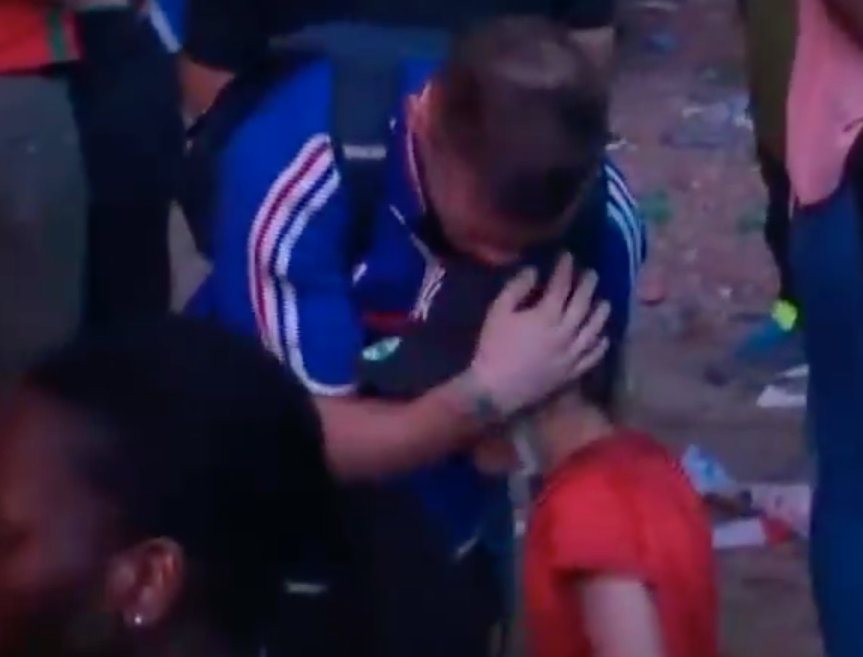 Muitas pessoas estão compartilhando isto dizendo que isso mostra o verdadeiro espírito do futebol.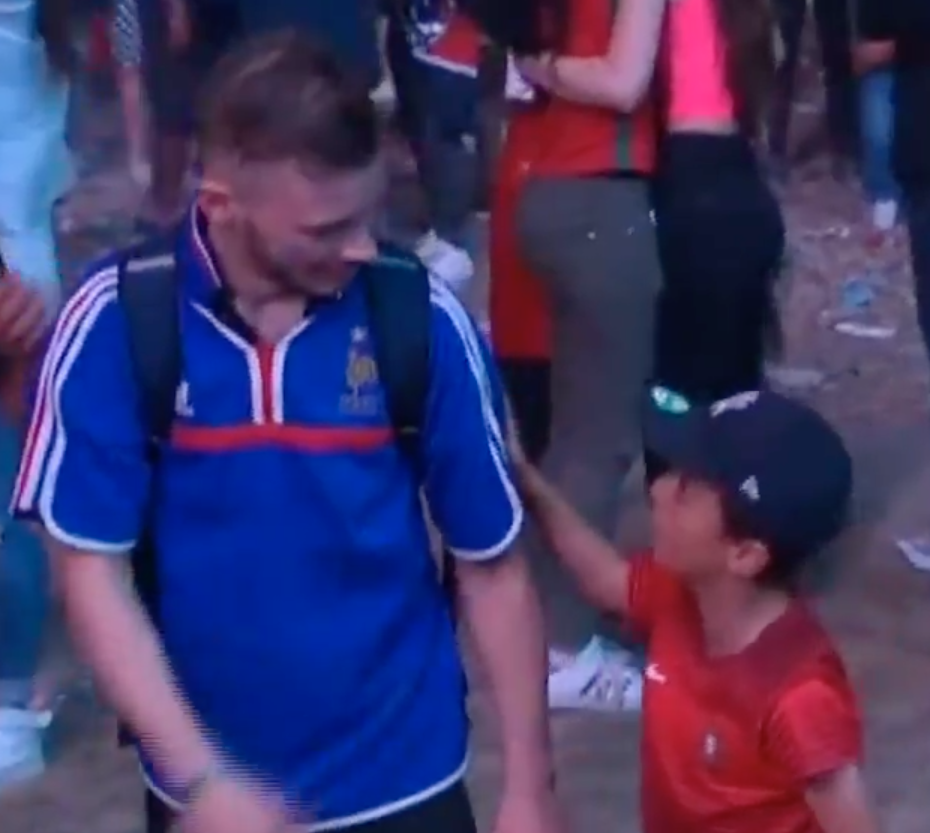 Muito bem, garotinho português.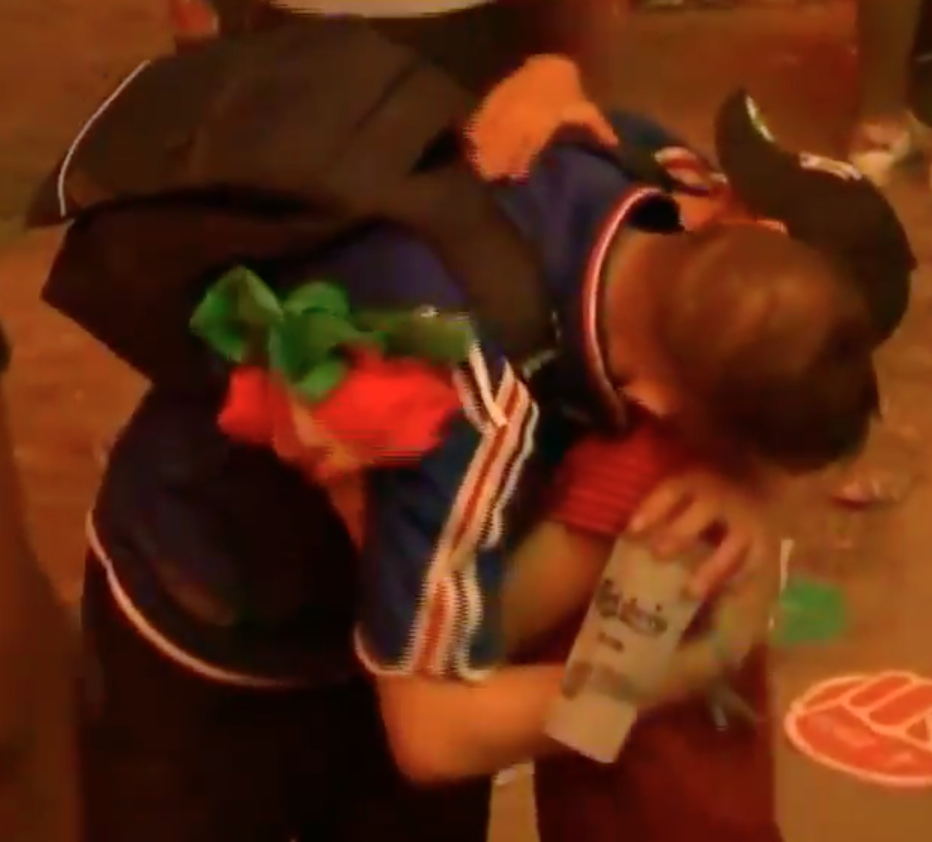 Looks like there are no comments yet.
Be the first to comment!