Tem umas onion rings tão sem vergonha por aí que vale mais botar a mão na massa e tentar fazer em casa.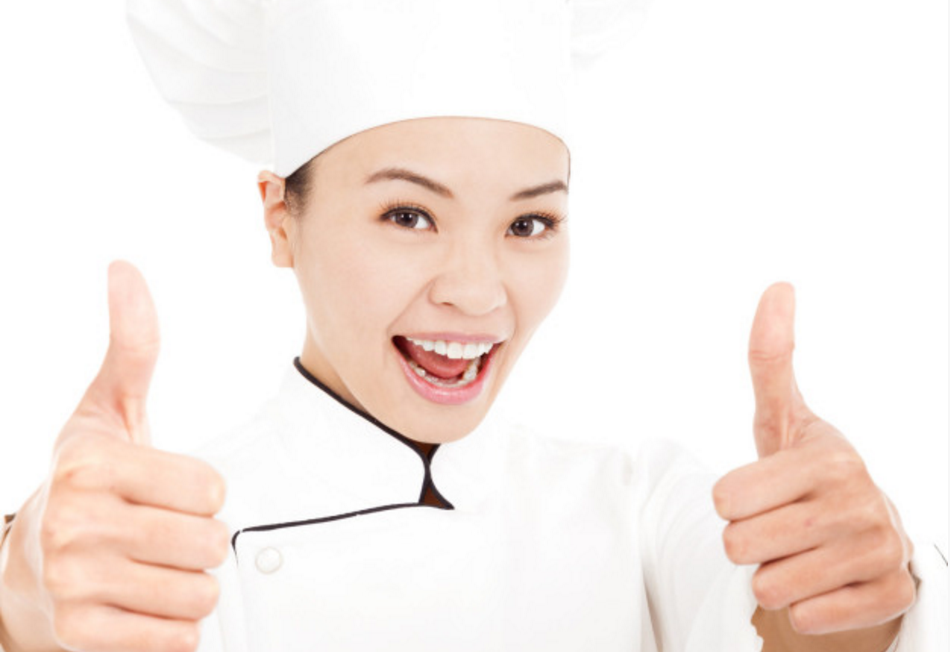 Que tal essa aqui que é recheada com QUEIJO?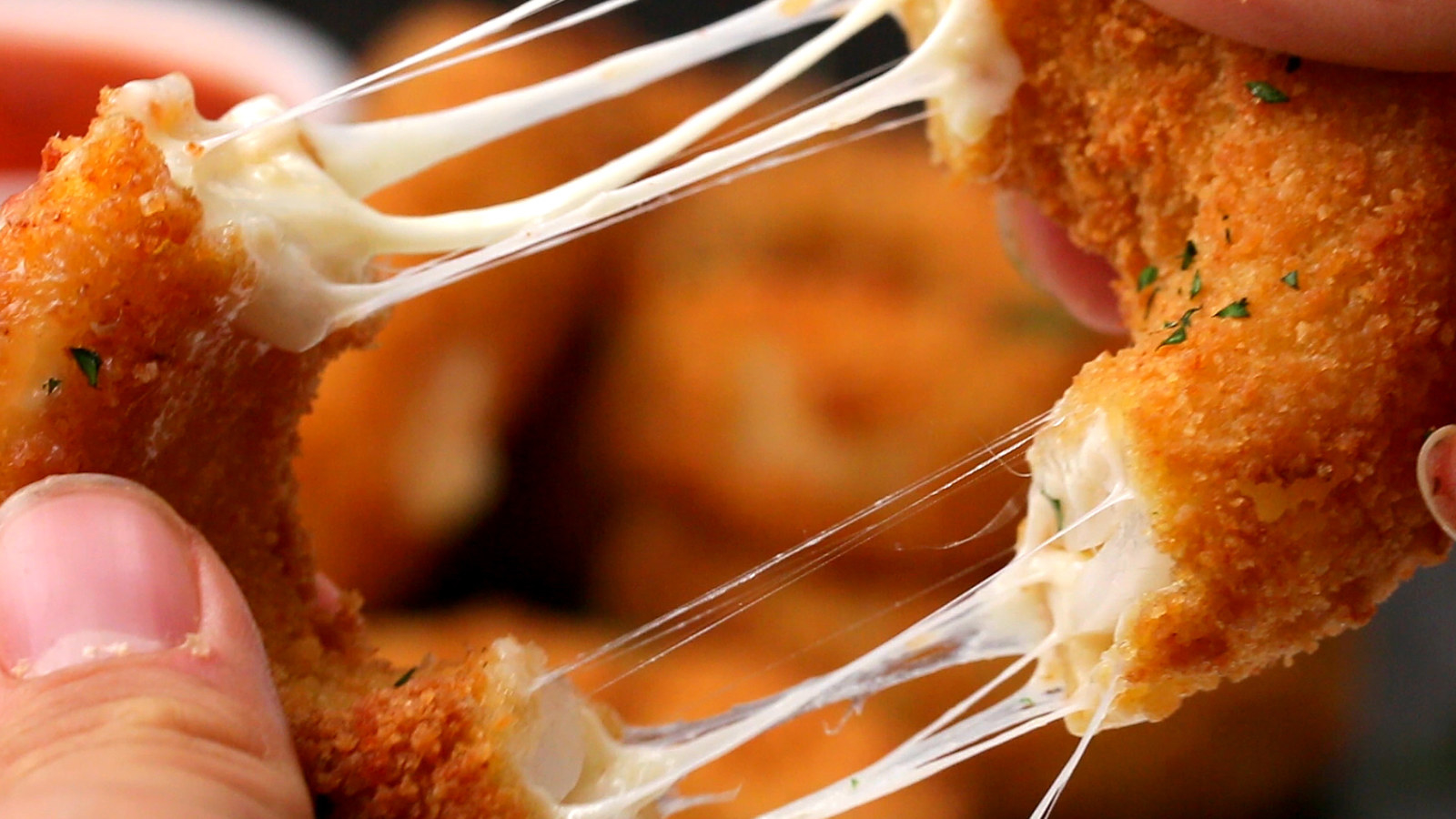 Você vai precisar de:
2 cebolas grandes
3-4 fatias de queijo muçarela
2 xícaras de farinha
5 ovos
2 xícaras de farinha de rosca ou panko
Óleo, que baste para fritar
Molho de tomate
Modo de preparo:
1. Descasque e corte cebolas em anéis de 1 cm. Separe os anéis.
2. Corte a fatia em 4 tiras iguais.
3. Disponha um anel dentro outro maior.
4. Complete o espaço entre um e outro com as tiras de muçarela. Repita com as cebolas restantes e congele por uma hora.
5. Separe os ovos, a farinha e a farinha panko em tigelas separadas.
6. Passe cada anel na farinha, depois no ovo e depois na farinha panko. Faça o mesmo com os aneis restantes.
7. Aqueça o óleo em fogo alto.
8. Frite os anéis até ficarem dourados com cuidado para não fritar demais para que o queijo não vaze.
9. Retire o excesso de óleo com papel toalha e sirva acompanhado por molho de tomate.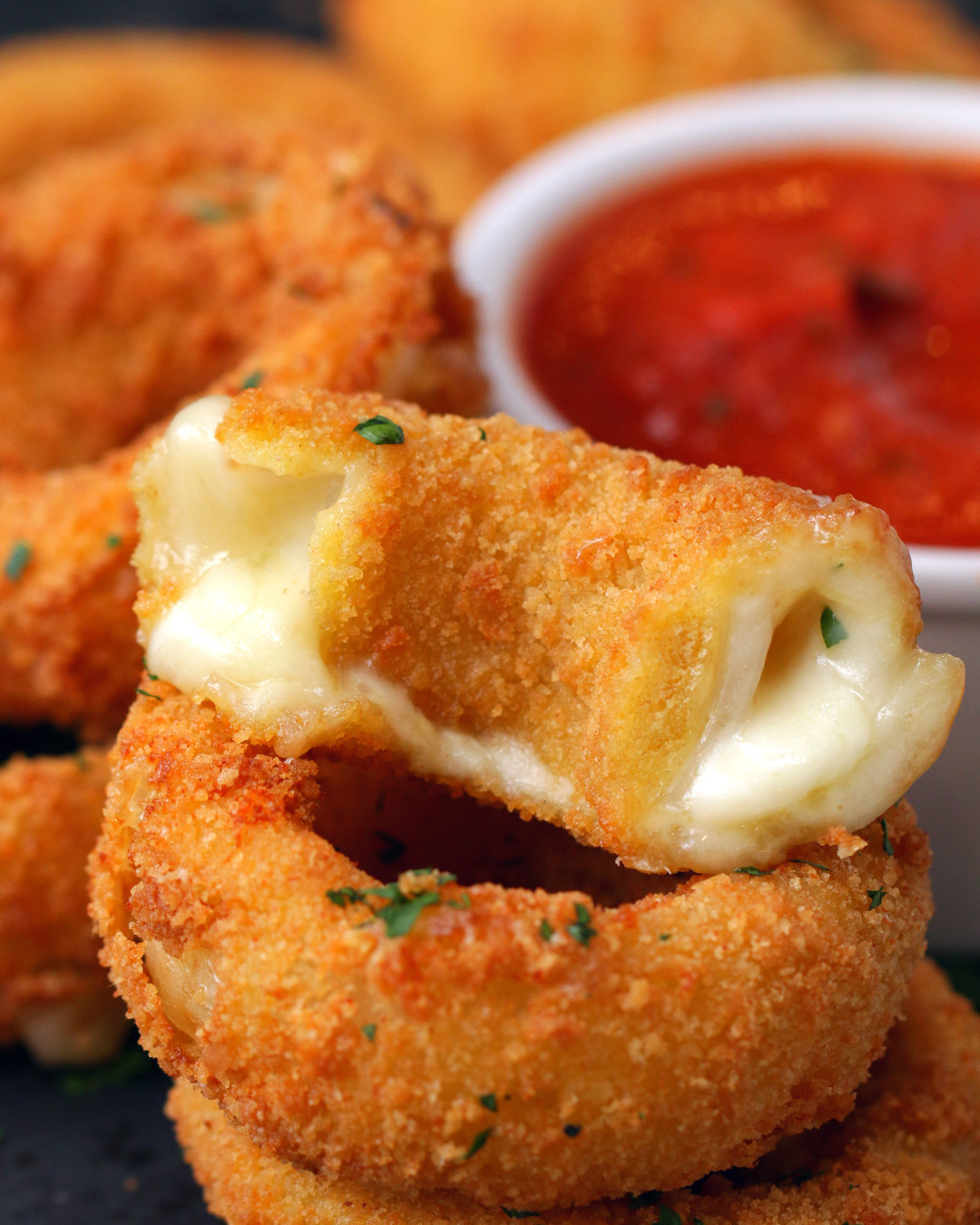 Looks like there are no comments yet.
Be the first to comment!