Quem tem gato sabe o estrago que eles podem fazer nos sofás, forros da cama e até nas paredes.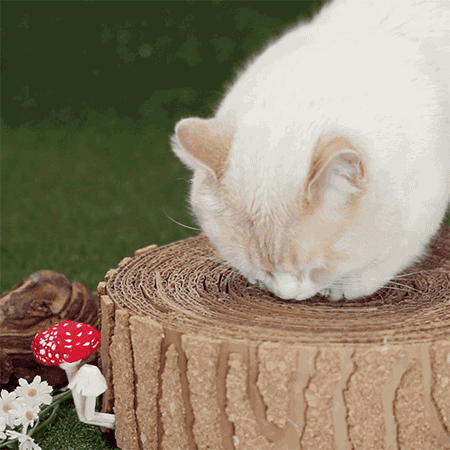 Aprenda a fazer um arranhador para gatos DIY:
Você vai precisar de:
* Papelão
* Estilete
* Fita adesiva
* Folha de cortiça
* Tesoura
* Folha de espuma para artesanado
* Pistola de cola quente
* Bastões de cola para pistola de cola quente
* Catnip (opcional)
Instruções:
# Corte mais ou menos 20-30 tiras de papelão de 8,9 cm de comprimento e da largura que você quiser. Enrole a primeira tira e cole com fita adesiva para segurar tudo junto. Este será o centro.
# Marque dobras na tira de papelão subsequente para se certificar que a tira de cima se moldará ao centro que você já fez sem irregularidades. Continue construindo e colando as camadas com fita adesiva até chegar ao diâmetro desejado.
# Corte uma tira da folha de cortiça da mesma largura e altura das tiras de papelão. Você vai rasgar pequenas tiras de cortiça com as mãos para um efeito rústico. Rasgue cada tira e cole no papelão logo na sequência com um pequena distância da anterior. Você conseguirá um efeito de "tronco de árvore".
# Corte um círculo de espuma do tamanho do fundo do tronco e cole-o na base do tronco de papelão.
# Optional: Esfregue um pouco de catnip sobre o tronco. O fundo de espuma irá absorver o catnip e evitar que ele se espalhe por toda casa.
# PRONTO!
Ah, esse arranhador?
Looks like there are no comments yet.
Be the first to comment!