O final da 6ª temporada de Game of Thrones nos deu algo que estávamos aguardando há ANOS: Daenerys finalmente está indo para Westeros com seu grande exército de dragões, Imaculados e aliados.
Foi incrível, mas levantou uma pergunta minuciosa: Como diabos Varys foi de Dorne de volta para Meereen a tempo de entrar naquele navio?
Enquanto estamos no assunto, como Arya chegou às Gêmeas tão rápido?!
O escritor-produtor de Game of Thrones, Bryan Cogman, foi ao Twitter para responder às preocupações dos fãs com a cronologia. Hora de colocar a conspiração de lado, porque é uma resposta simples: Não é uma sequência.
Os acontecimentos que estamos assistindo não estão acontecendo ao mesmo tempo, mesmo que a gente esteja os assistindo dentro de um episódio.
Aparentemente, isso não é algo que os produtores queriam fazer — mas, no final, eles sacrificaram a consistência cronológica para manter o avanço da trama.
Um usuário do Reddit, The Rational Man, criou uma cronologia aproximada dos acontecimentos do final.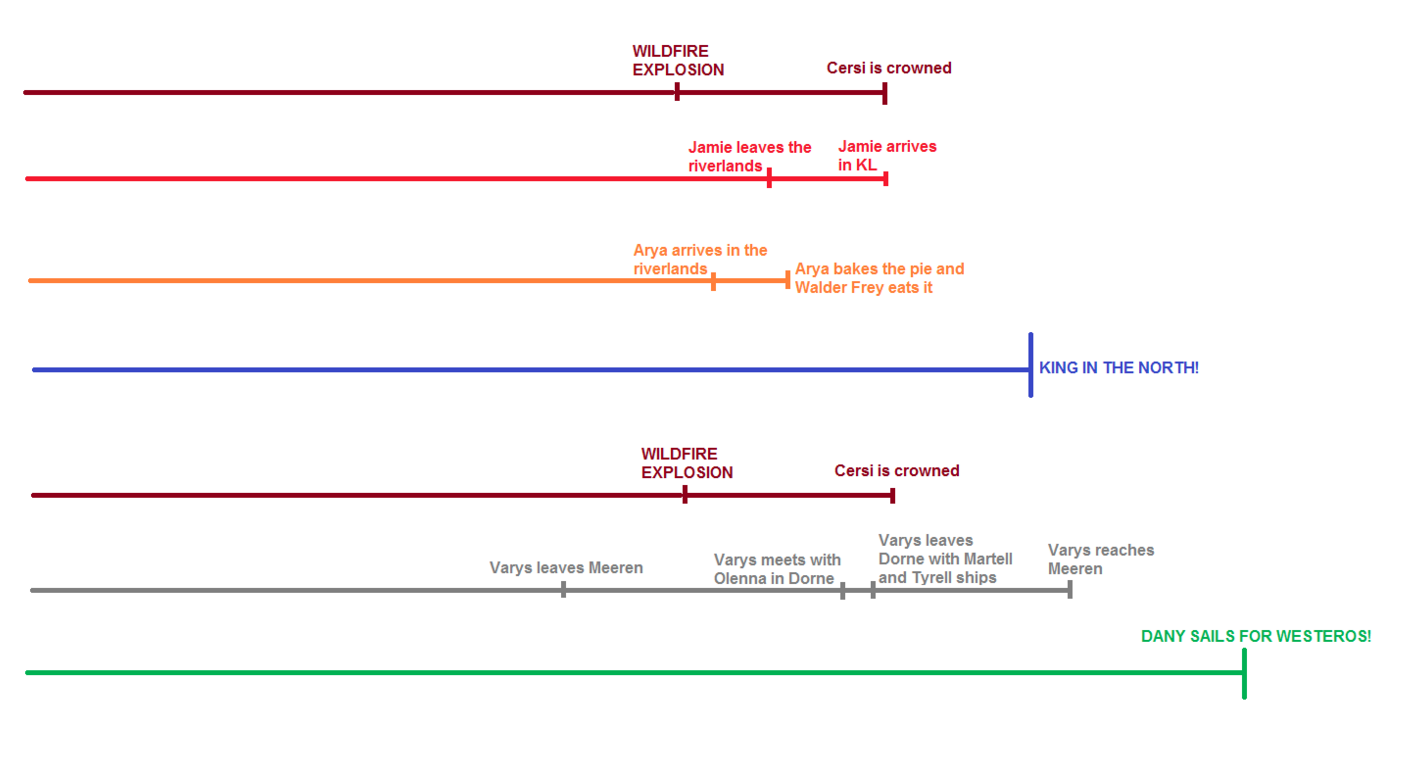 Quanto aos movimentos de Varys, o aparecimento dos navios de Martell e Tyrell na frota da Dany indicam que ele partiu de volta para Meereen com eles antes de se juntar com o resto da turma para VOLTAR para Westeros.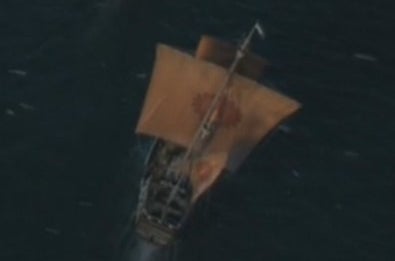 Presumivelmente, Arya pegou uma carona com os comerciantes de Westeros com os quais ela originalmente negociou.
Então, desculpe, mas ainda não existem propulsores a jato em Westeros.