Esta publicação contém spoilers do 5º episódio da 6ª temporada de Game of Thrones.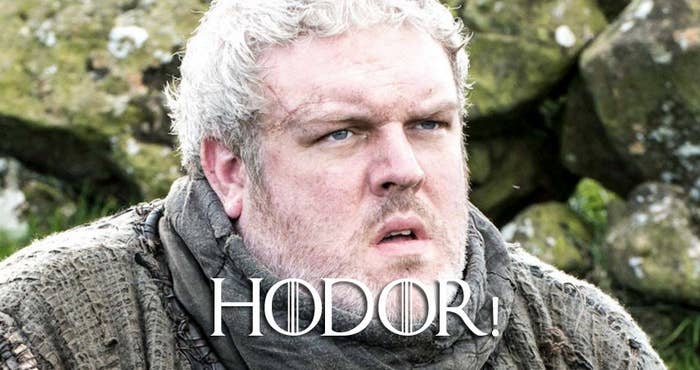 Os fãs especularam durante anos sobre a origem do nome de Hodor, mas como muitas coisas nesse seriado, o resultado foi devastador.
Em um vídeo da produção do episódio, os produtores de Game of Thrones, David Benioff e D.B. Weis revelaram que os fãs não são os únicos chocados pela reviravolta: eles ficaram, também, quando George R. R. Martin lhes contou sobre isso.
Benioff contou que ele e Weiss se reuniram com o autor para obter o máximo de informação possível com ele e ficaram chocados ao ouvir a história de Hodor.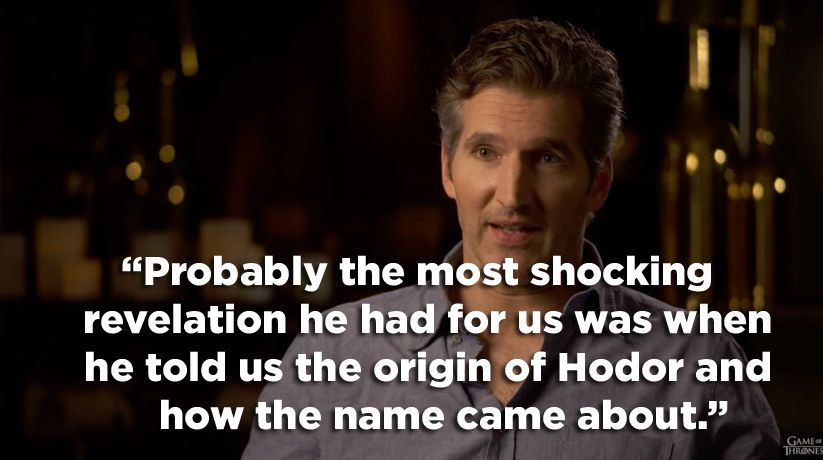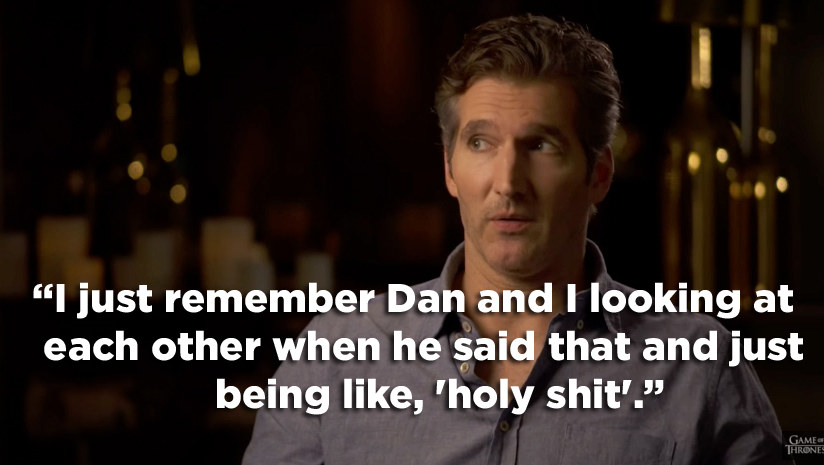 Weiss acrescenta que saber que "hold the door" ("segure a porta") era a origem de "Hodor" os afetou de verdade.