Aprenda a fazer o milkshake pink: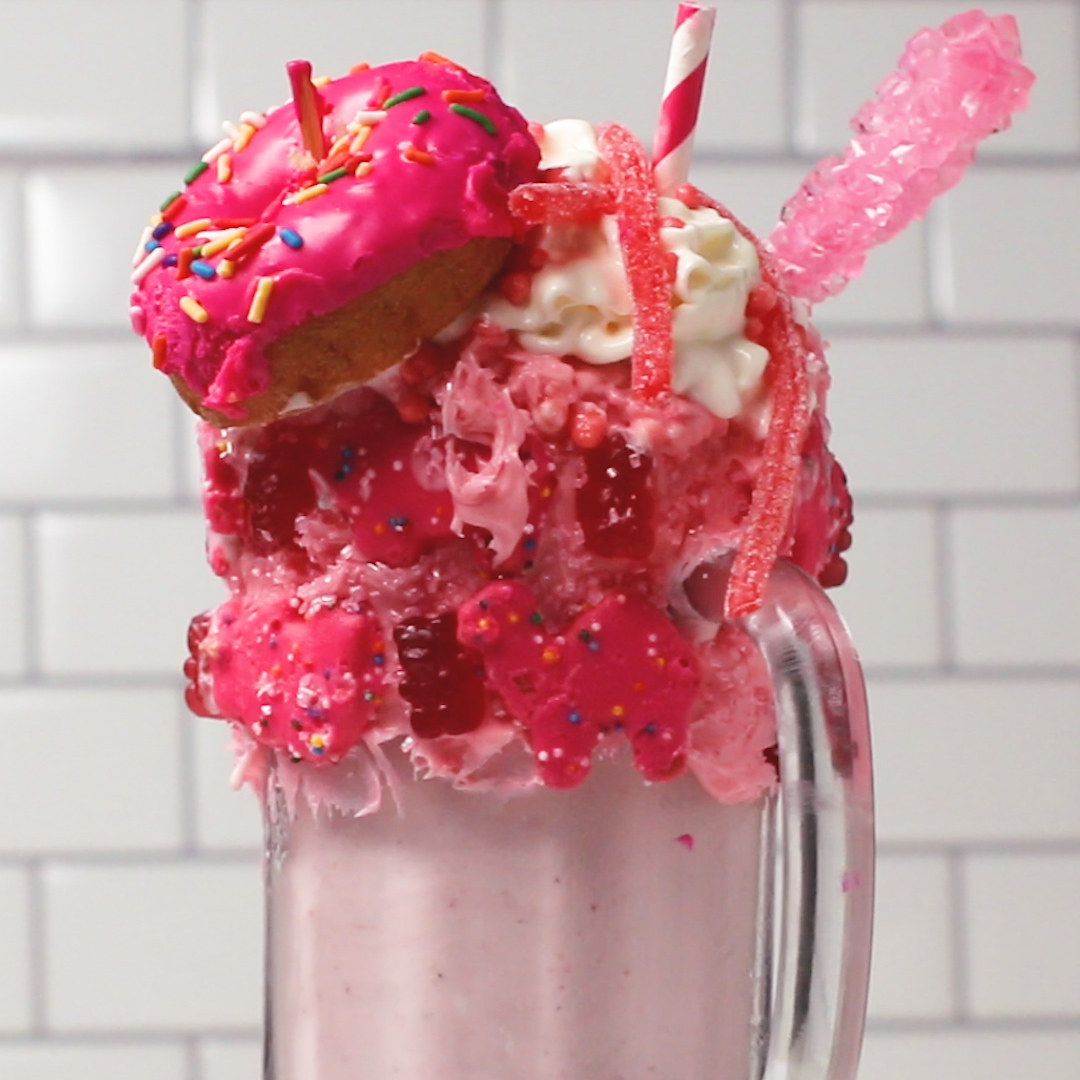 Você vai precisar de:
1 xícara de sorvete de morango
1 xícara de sorvete de creme
1 xícara de morangos frescos, descascados e cortados ao meio
¼ xícara de marshmallow
¼ xícara de leite integral
¼ colher de chá de essência de baunilha
Decoração e cobertura:
Ganache de chocolate branco com corante rosa
Ursinhos de gelatina
Guloseimas pink
Confeitos pink
Chantilly
Rosquinhas
Macarons
Tubos cítricos
Marshmallows
Modo de preparo:
1. Para começar, leve o copo de milkshake a geladeira por 10 minutos antes de começar. Isso manterá o milkshake frio além de evitar que a cobertura derreta.
2. Espalhe uma camada espessa e agradável de ganache ao redor da borda do vidro, descendo de 2 a 5 cm. Decore com seus doces e guloseimas favoritos em toda a borda - vale tudo!
3. Agora, faça o milkshake: adicione sorvete de morango, sorvete de creme, morangos, marshmallow, leite e essência de baunilha em um liquidificador e bata até ficar homogêneo e cremoso.
4. Adicione o milkshake no copo decorado, cubra com uma boa dose de chantilly e adicione o que você tiver! Rosquinhas, macarons, guloseimas!
5. Aproveite bem gelado enquanto assiste ao filme Meninas Malvadas!
Looks like there are no comments yet.
Be the first to comment!