Você vai precisar de:
200ml de água quente
200ml de creme de leite
2 xícaras de molho de tomate
Presunto fatiado
Queijo fatiado
150g de queijo parmesão ralado
Orégano
Salsinha
Modo de preparo:
1. Preaqueça o forno a 180°C.
2. Misture água, creme de leite, molho de tomate, pimenta e sal. Reserve.
3. Em um recipiente que possa ir ao forno, faça uma camada com macarrão instantâneo cru e cubra com metade da mistura de molho de tomate.
4. Adicione uma camada de fatias de presunto, seguida de uma camada de fatias de queijo e repita mais uma camada de cada.
5. Adicione salsinha em cima do queijo.
6. Repita mais uma camada de macarrão instantâneo, mistura de molho de tomate, presunto e queijo.
7. Cubra com queijo parmesão ralado e um pouco de orégano.
8. Leve ao forno por 25 minutos.
9. Aproveite!
Hmmmm, que fome!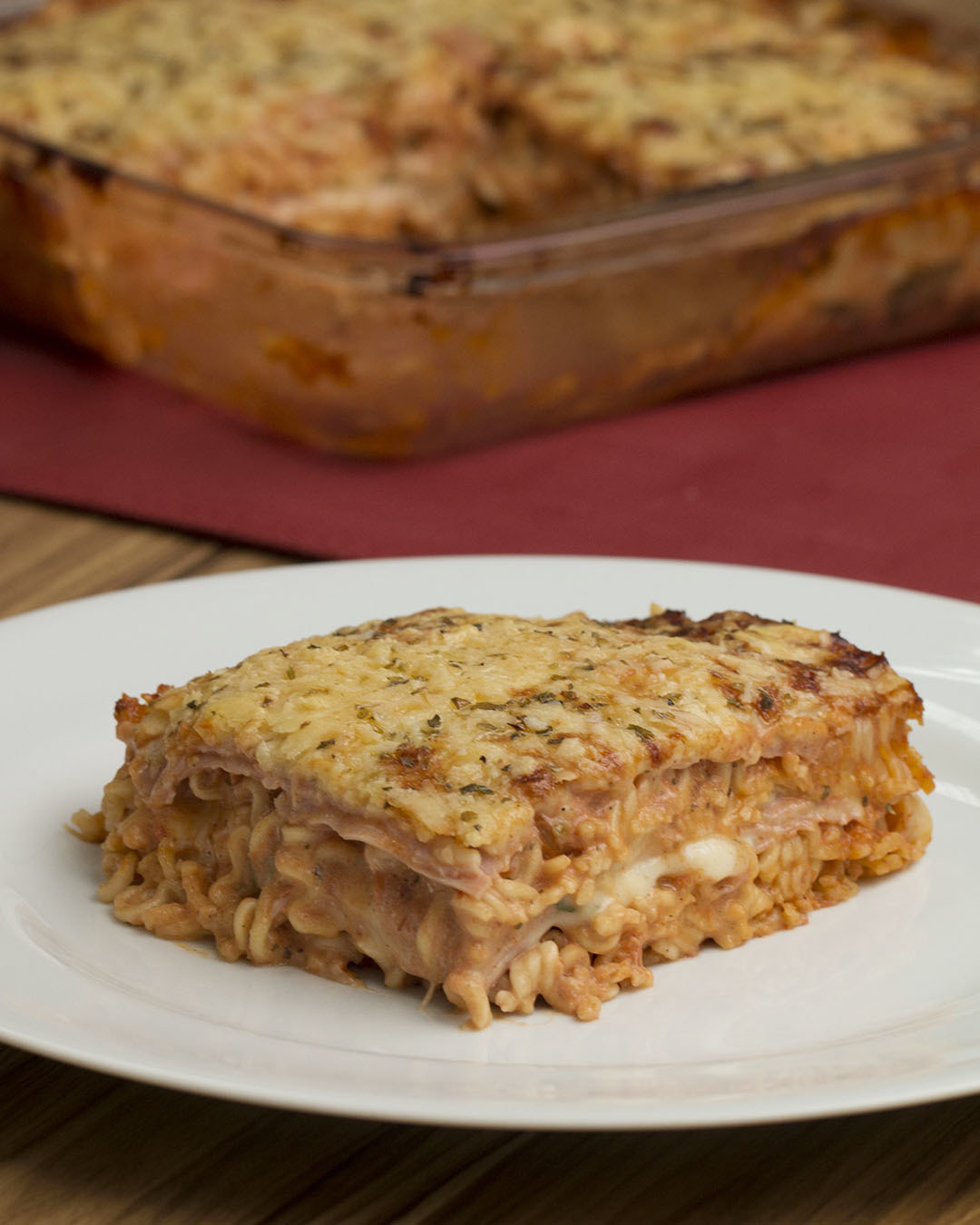 Looks like there are no comments yet.
Be the first to comment!