Aprenda a fazer a cuca de banana com doce de leite:
Rendimento: 12 fatias
Você vai precisar de:
Spray de cozinha antiaderente, para engraxar
4 xícaras de farinha de trigo e mais para polvilhar
½ xícara de açúcar
1 colher de sopa de fermento biológico seco
¼ colher de chá de sal
2 ovos grandes
100 gramas de creme de leite
150 mililitros de leite
100 mililitros de água
½ xícara de doce de leite
3 bananas fatiadas
Farofa
½ xícara de farinha de trigo
¼ xícara de açúcar
¼ colher de chá de noz-moscada
¼ colher de chá de canela
¼ xícara de manteiga sem sal, em cubos
Para servir
½ xícara de doce de leite derretido
Modo de preparo:
1. Unte e enfarinhe a assadeira de 25 cm de diâmetro e reserve.
2. Faça a massa: Em uma tigela média, misture o açúcar, o fermento, o sal, o ovos, o creme de leite, o leite e água. Misture bem.
3. Adicione a farinha a uma tigela grande e despeje os ingredientes líquidos. Misture bem até ficar homogêneo.
4. Faça a farofa: Em uma tigela média, misture a farinha, o açúcar, a noz-moscada e a canela. Adicione a manteiga e trabalhe na mistura de farinha com a ponta dos dedos até ficar obter uma farofa grossa.
5. Despeje a massa na assadeira e espalhe-a em uma camada uniforme com os dedos. Regue uma camada de doce de leite sobre a massa e cubra com as bananas. Polvilhe a farofa por cima. Cubra com uma toalha limpa e deixe a massa crescer por cerca de 30 minutos.
6. Pré-aqueça o forno a 180°C (350°F).
7. Asse a cuca por 40 minutos, até dourar e o palito no centro saia limpo ao ser espetado.
8. Fatie e sirva, regue com mais doce de leite, se desejar.
9. Aproveite!
Se até a Cuca tá rindo de tão fácil que é a receita, o que você tá fazendo aí parado?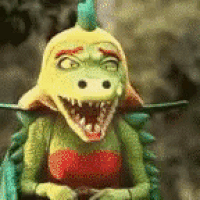 Looks like there are no comments yet.
Be the first to comment!