Você vai precisar de:
Base
1 + 1/2 xícara de biscoitos
6 colheres de sopa de manteiga derretida
1/3 de xícara de granulado colorido
Cheesecake
1 xícara de creme de leite fresco
2 colheres de sopa de açúcar
450g de cream cheese
1 lata (395g) de leite condensado
1 colher de chá de essência de baunilha
Corante roxo, azul, verde, amarelo e rosa
1/2 xícara de granulado colorido
Modo de preparo:
1. Com um processador ou liquidificador, misture os biscoitos, a manteiga derretida e o granulado.
2. Unte uma forma de fundo removível (21cm de diâmetro) com a mistura de biscoitos e deixe no congelador por 30 minutos.
3. Comece batendo o creme de leite fresco com o açúcar até ficar em ponto de chantilly e reserve.
4. Bata o cream cheese até obter uma textura aerada. Adicione o leite condensado aos poucos, misturando bem a cada adição, e depois adicione a essência de baunilha.
5. Misture o chantilly com a mistura de cream cheese com a ajuda de uma espátula.
6. Divida a massa em 6 potes e adicione uma cor de corante em cada, deixando um sem colorir.
7. Para montar o cheesecake, adicione primeiro a cor roxa e espalhe até preencher o fundo da forma. Congele por 30 minutos cada camada e repita o processo com as cores azul, verde, amarela e rosa.
8. Finalize com uma camada do cheesecake não colorido e decore com granulado colorido.
9. Leve ao congelador por pelo menos 2 horas ou até endurecer.
10. Deixe por 15 minutos fora do congelador antes de desenformar.
11. Aproveite!
EBAAAAAAA!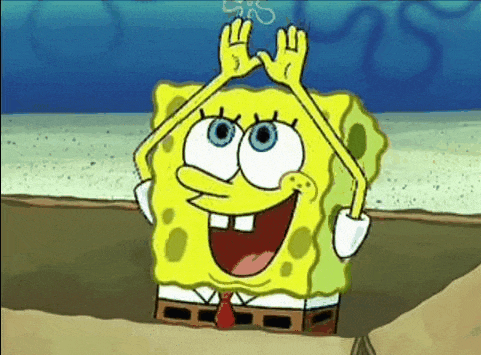 Looks like there are no comments yet.
Be the first to comment!