Você vai precisar de:
Rendimento: 9 porções
* 1 ½ xíc. de açúcar
* 1 xíc. de cacau em pó
* ½ c. de chá de sal
* ¾ xíc. de manteiga derretida
* 4 ovos
* ½ xíc. de farinha de trigo
* 250 g de cream cheese em temperatura ambiente
* ¼ xíc. de leite condensado
* Cerejas marrasquino
Modo de preparo:
# Preaqueça o forno a 160°C.
# Em um bowl médio, misture o açúcar, o cacau em pó e o sal. Adicione a manteiga derretida e misture mais um pouco. Adicione três ovos e misture até a massa ficar homogênea. Então, adicione a farinha de trigo misturando até incorporar e reserve.
# Em outro bowl, adicione o cream cheese e bata por alguns minutos. Adicione o último ovo da sua lista e o leite condensado, misturando até a massa ficar homogênea.
# Em uma assadeira untada, adicione metade da massa de brownie e espalhe bem.
# Adicione a mistura de cheesecake na assadeira e espalhe bem. Depois, adicione as cerejas marrasquino, pressionando-as na massa.
# Complete com o restante da massa de brownie, misturando um pouco com a massa de cheesecake da camada anterior para decorar.
# Leve ao forno por 45 minutos.
# Retire do forno e deixe esfriar antes de cortar. Aproveite!
A combinação suprema de sobremesas!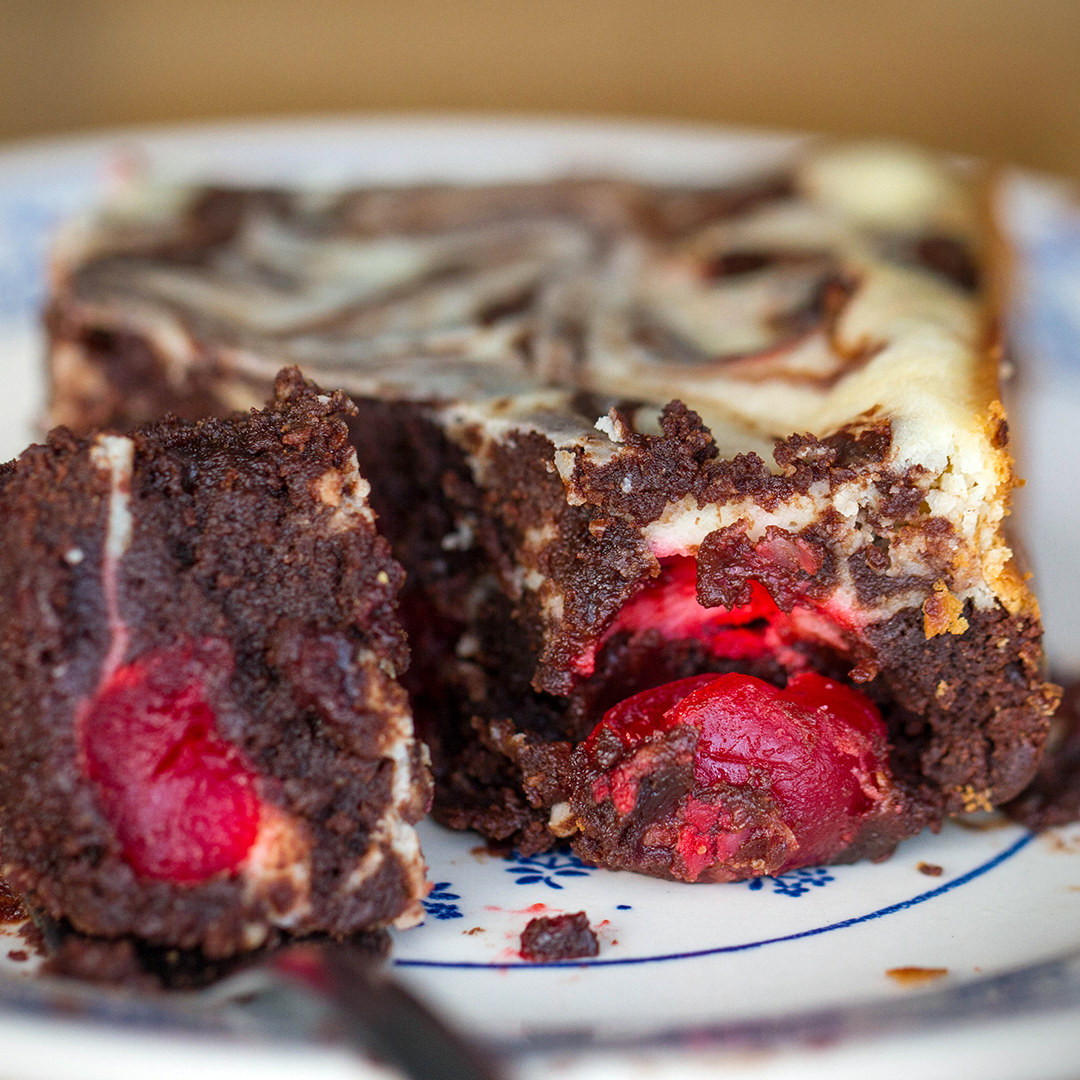 Looks like there are no comments yet.
Be the first to comment!