Você vai precisar de:
1 litro de sorvete de creme
10 paçocas
400g de chocolate
1/3 xícara de óleo de coco
E para decorar:
Paçocas esmigalhadas
Modo de preparo:
# Comece batendo o sorvete com as paçocas com uma batedeira.
# Em uma assadeira forrada com papel manteiga, despeje a mistura e leve ao congelador por uma noite até endurecer.
# Retire o sorvete da forma e corte do tamanho que desejar.
# Derreta o chocolate com o óleo de coco.
# Mergulhe os pedacinhos de sorvete no chocolate derretido para revestir.
Só não coma muito rápido ou seu cérebro vai congelar!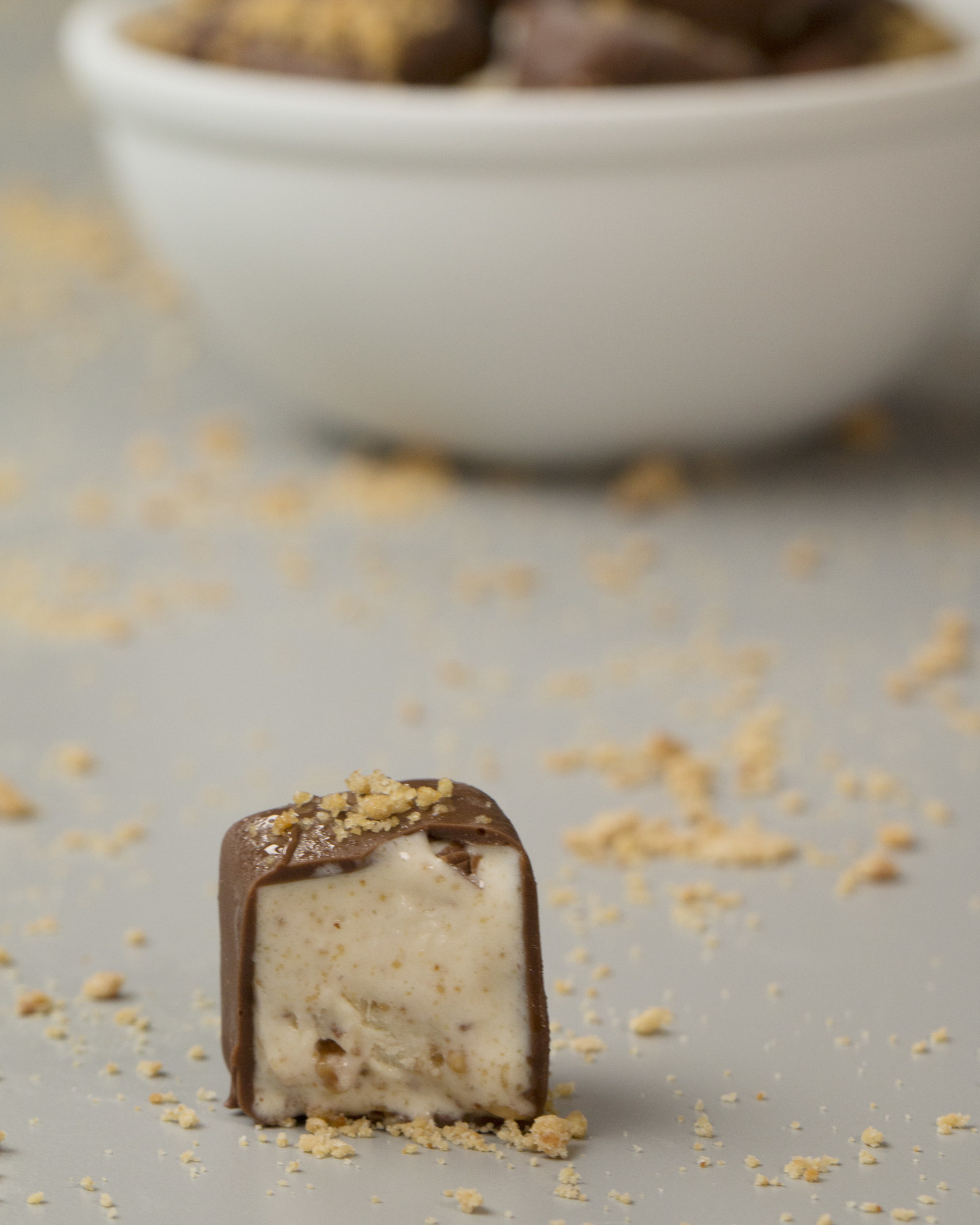 Looks like there are no comments yet.
Be the first to comment!