Você vai precisar de:
10 bisnaguinha
350g creme de avelã com chocolate
115g (01 barra) de chocolate meio amargo, derretido
115g (01 barra) de chocolate branco, derretido
Óleo vegetal para fritar
Modo de preparo:
1. Numa panela grande aqueça o óleo para fritar.
2. Frite as bisnaguinhas virando para dourar bem. Transfira para um prato com papel toalha para secar.
3. Corte as bisnaguinhas fritas no sentido do comprimento sem dividir as metades.
4. Coloque o creme de avelã num saquinho e recheie cada uma das bisnaguinhas.
5. Banhe as bisnaguinhas recheadas no chocolate meio amargo e leve à geladeira até endurecer (cerca de 20 minutos).
6. Decore as bisnaguinhas com o chocolate branco.
7. Aproveite!
Hmmmmm! Que delícia!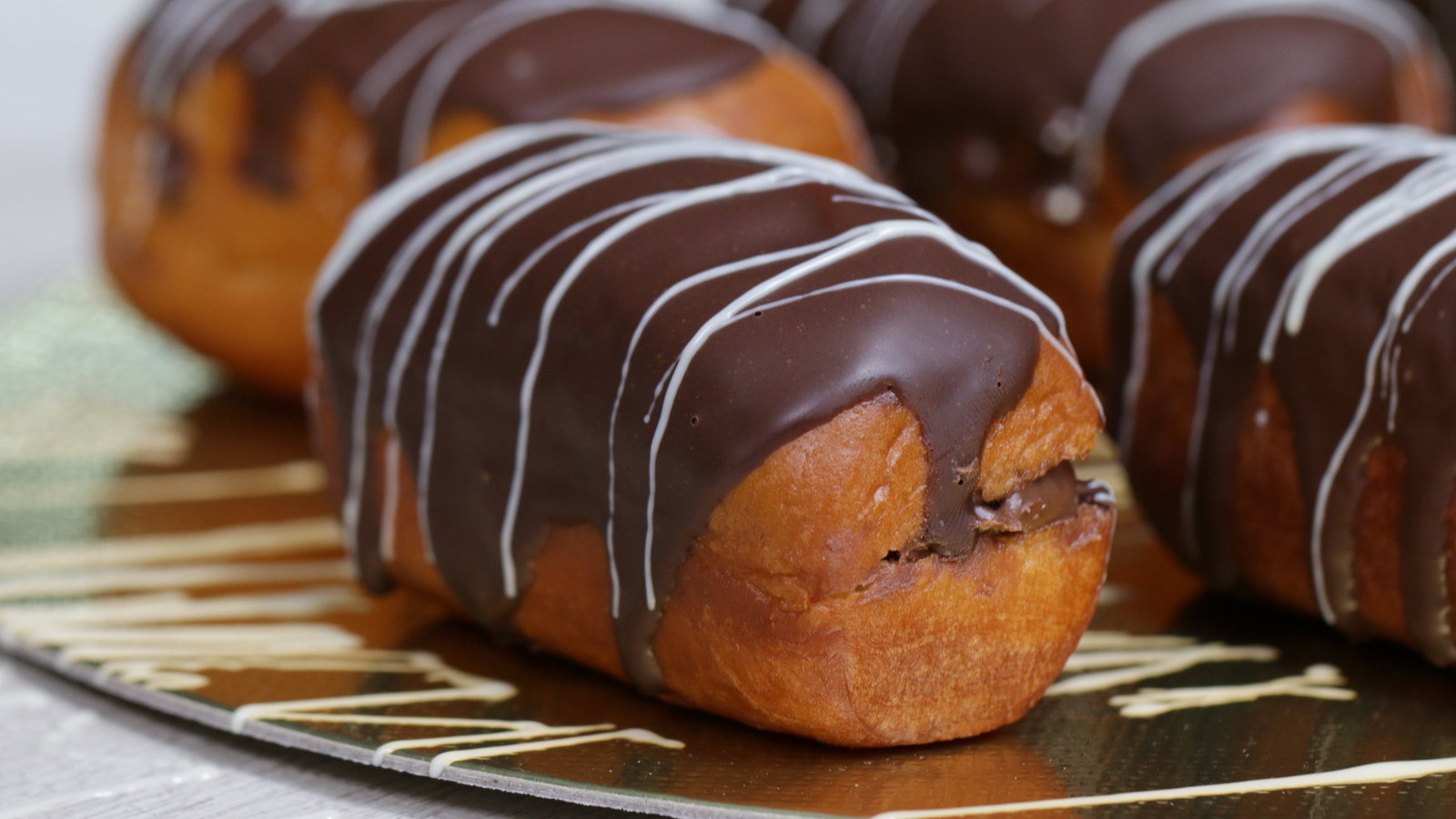 Looks like there are no comments yet.
Be the first to comment!