Você vai precisar de:
1/2 quilo de carne moída
1 envelope (3 colheres de sopa) de tempero para carne
200 gramas de tomate em pedaços
1 lata (100 gramas) de pimentão em pedaços
1 xícara e meia de queijo cheddar em pedaços
6 tortilhas de trigo grandes
Modo de preparo:
1. Aqueça o forno até 190 º C.
2. Em uma frigideira grande, doure a carne moída e retire a gordura restante. Passe para uma tigela.
3. Coloque o tempero de taco, os tomates e o pimentão verde com a carne moída e misture.
4. Corte as tortilhas de trigo em formato retangular e faça 4 quadrados menores iguais entre si.
5. Cubra as forminhas de tamanho padrão com spray culinário.
6. Coloque uma folha de tortilha em cada forminha.
7. Adicione 1 colher de sopa e meia de mistura para taco. Cubra com uma colher de sopa de queijo. Pressione e adicione mais uma folha de tortilha, mistura para taco e uma última camada de queijo.
8. Pincele levemente as bordas da tortilha com azeite.
9. Leve ao forno por 18 a 20 minutos até aquecer os copinhos e dourar as bordas.
10. Bom apetite!
Porções: 12 copinhos de taco
Tudo que é bom pode ficar ainda melhor.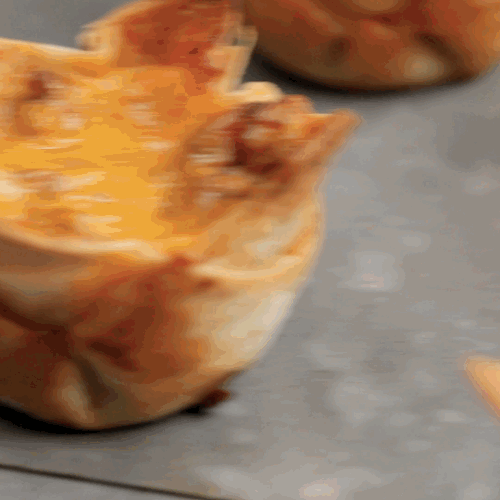 Looks like there are no comments yet.
Be the first to comment!