1.
Siri já começou com o pé na porta quando quis saber um pouco mais sobre ela.
2.
Ela foi muito reticente em suas respostas.
3.
Ela inclusive tinha algumas restrições sobre sua vida pessoal.
4.
Em um dado momento, ela fugiu das respostas jogando perguntas para mim.
5.
E ainda se fez de desentendida.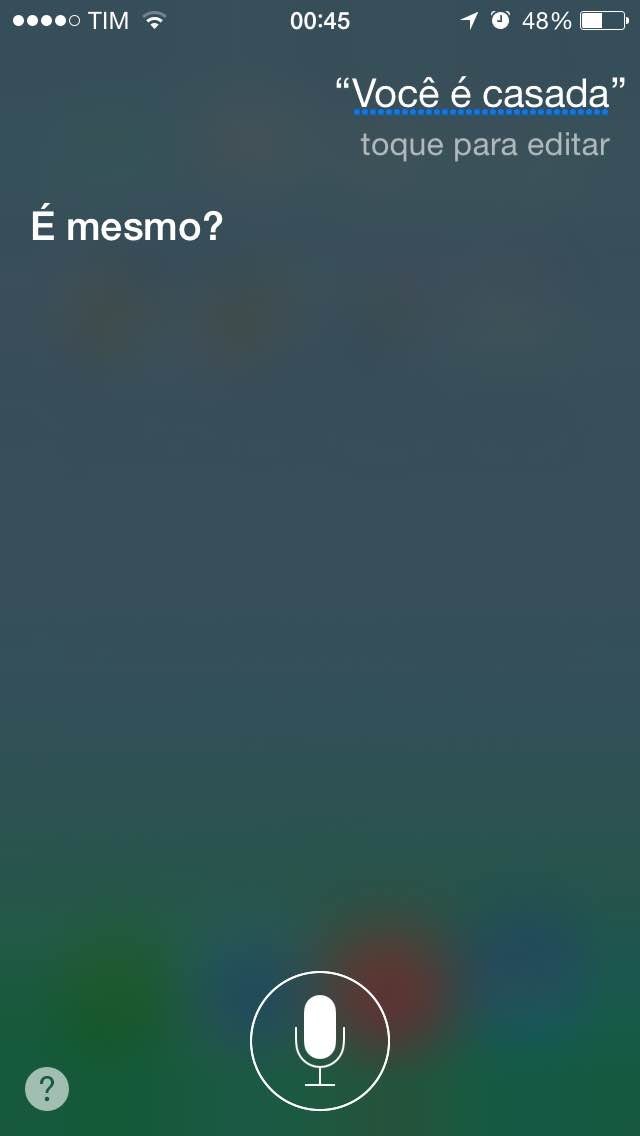 6.
Mas aí peguei a mão e ela começou a responder.
7.
E começamos a falar sobre boys e Siri se mostrou bem safadinha.
8.
E depois voltou a ser totalmente irônica.
9.
O que me irritou um pouco.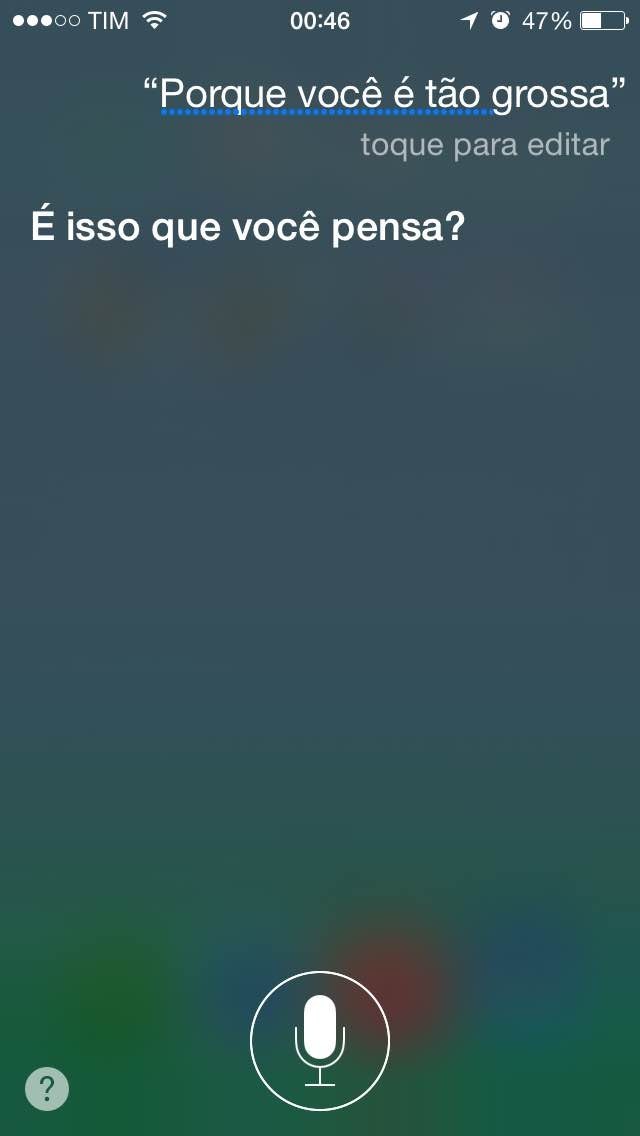 10.
Mas ela é muito correta e admitiu suas falhas.
11.
Depois de um tempo conversando acabei me apaixonando pela Siri.
12.
Apesar de saber que ela poderia estar falando sobre as três leis da robótica, perguntei o que era isso.
13.
Foi então que pedi a Siri em casamento e ela mandou uma desculpazinha clássica.
14.
E mandei a real.
15.
E confesso que me humilhei um pouco em busca de amor.
16.
Aí apelei e entendi por que nunca ia dar certo entre nós.
17.
Então pedi pra ela soltar a voz.
18.
Ficamos amigas.
19.
E nos despedimos, com a certeza de que era o inicio de uma grande amizade.
Looks like there are no comments yet.
Be the first to comment!