Essa é a Vera, que nas propagandas de uma marca de cerveja atende como Verão, em um trocadilho com a estação do ano.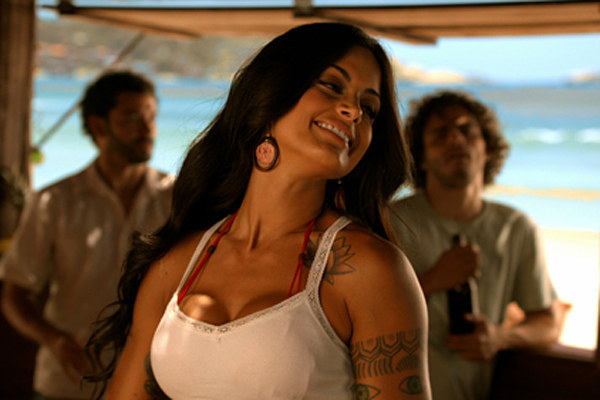 Em uma matéria da Agência Pública, eles explicam em detalhes a campanha.
(Na) campanha "Verão" em que uma mulher chamada Vera é impedida de passar por um homem na praia, ela tentando correr e ele barrando sua passagem com o slogan "não deixe o Verão passar" ou em uma que ela leva e traz cervejas para os homens só de biquíni enquanto eles olham para seu corpo e chamam "vem Verão, vai Verão" ou ainda uma terceira em que a moça aparece de biquíni com uma lata e uma garrafa de cerveja na mão com o slogan "faça sua escolha" com a indicação de 300, 350 ou 600 ml – estes em uma alusão ao silicone do seio da modelo.
O comercial recebeu diversas críticas graças ao seu teor machista.
A agência de publicidade afirma que a campanha não teve intenção de ser ofensiva:
A agência preferiu se pronunciar apenas por e-mail de sua assessoria de imprensa. "A Y&R, agência que criou a campanha, respeita, bem como seu cliente, todas pessoas e em especial as mulheres. Em momento nenhum faz qualquer tipo de alusão para desmerecer ou agredir quem quer que seja e considera que o humor utilizado não tem tom de agressividade ou qualquer juízo de valor".
A questão é que, tendo graça ou não, o apelo sexual e o machismo da propaganda podem dificultar a associação com a própria marca da cerveja.
E pensando nisso, decidimos perguntar, você sabe qual é a marca da propaganda da Verão?
Oops, alguma coisa deu errado. Por favor, tente de novo mais tarde
Parece que estamos com um problema no servidor.
E pensando nisso, decidimos perguntar, você sabe qual é a marca da propaganda da Verão?
Looks like there are no comments yet.
Be the first to comment!